Homeowners laud Victorian tiles for their ornamental patterns, but as they are microporous, they do require a floor tile sealer. If you're lucky enough to have these decorative floors, knowing how to care for them well will keep your Victorian or Edwardian flooring in top condition. Whether you're in the process of renovating a hallway or simply require cleaning advice, you'll find some helpful answers in our step-by-step guide. From re-affixing loose areas to instructions on how to seal a porous tile, read on for a comprehensive guide to restoring Victorian floors.
1. Assess the tiles for any cracks or damage
Although hardwearing and strong, over a period of time, Victorian tiles can become loose or chipped. This is because they are formed using fired clay which is naturally brittle, so it's important to deal with any problems upfront. In most cases, chipped tiles can be fixed, but as they can be hard to remove, using a paint scraper will help you to gently ease them out. If a large patch is also in need of repair, by using a photo or drawing, you'll ensure each one is returned to its original place.
2. Contact a technician to re-attach any loose tiles
As this is a professional operation, any loose tiles should be relaid carefully by a special technician. It's also important to first clean the floor bed and the back of the tile to avoid them from becoming loose again.
3. Use a stain removing detergent on ingrained dirt
Once your tiles are sitting pretty again, it's time for a clean to remove any old dried-on stains. With these tiles, you should never use scourers, as they can damage the surface; instead, a stain-removing detergent will do the trick. Despite being powerful enough to get rid of tough stains, PS87 PRO is a non-aggressive alkaline product that is perfect for use on Victorian tiles. It's also important, however, to not let any water pool on the surface as it may affect the tile bed and lead to many more loose tiles.
Dilute PS87 PRO in water (1:5) and apply with a cloth before thoroughly rinsing after four or five minutes. For more long-term maintenance, we suggest the use of a pH-neutral cleaner like FILA's CLEANER PRO to gently clean the porous tiled surface.
4. Apply a floor tile sealer
Because of the way Victorian tiles are made, and their porous nature, it's essential a floor tile sealer is used. This will ensure your tiles avoid the absorption of moisture and dirt, especially in high-traffic spaces like halls, plus a sealer can even make cleaning easy. If you're wondering how to seal a porous tile, we've got you covered; MP90 ECO XTREME will prolong the life of your floors. Simply apply evenly and continuously with a brush or fleece pad, wetting the grout lines as well before dabbing any excess product with a clean cloth.
5. Use a FILA wax to buff Victorian tiles
Once you've made the necessary repairs and applied a sealing treatment, it's essential to take the right precautions to prevent future damage. An optional treatment, a wax will enhance the look of your tiles and provide additional protection from dirt by keeping your floor tile sealer intact. FILA SATIN will defend the surface from dust, wear and tear. It also won't deteriorate from the use of our floor cleaning products and will give an excellent finish for authentic encaustic and Victorian floors.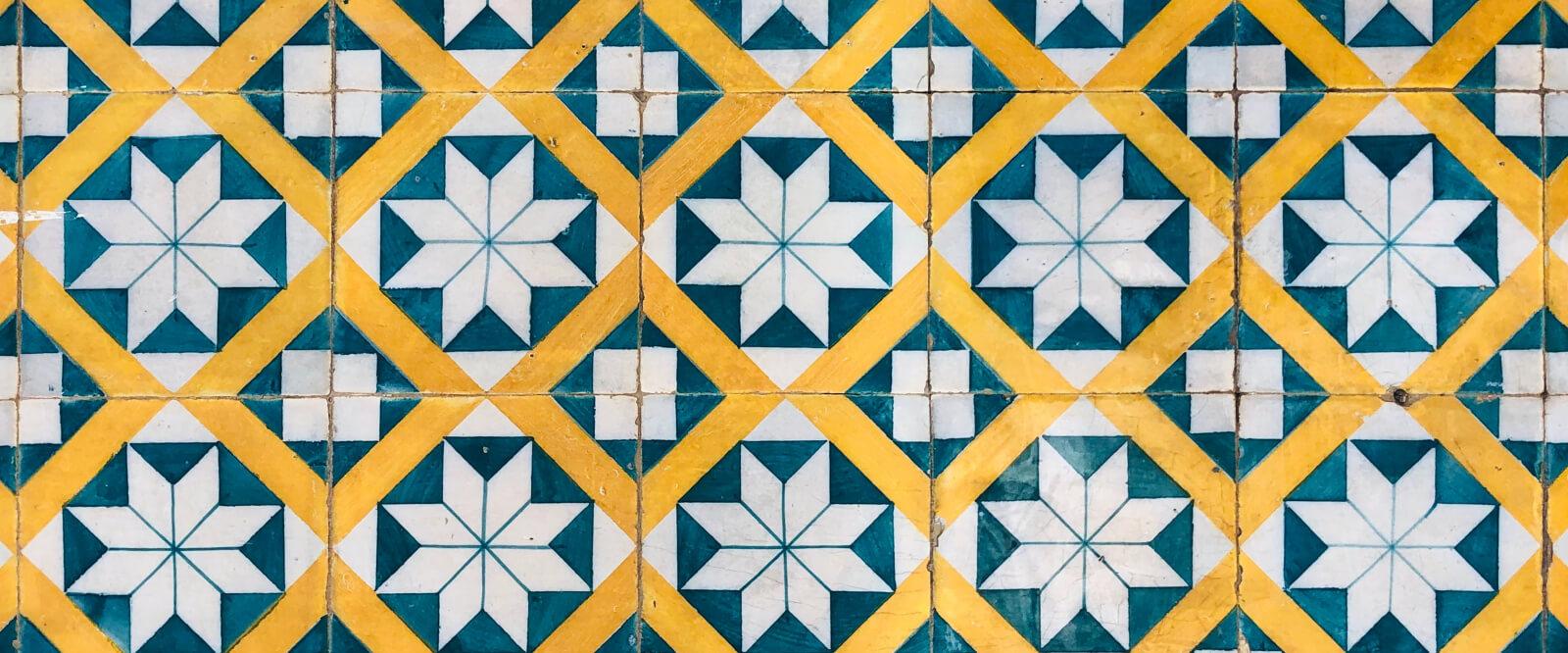 General care for decorated clay tiles
While tiled flooring usually needs a little maintenance, Victorian tiles require a particular level of care. For instance, accessories like rubber-backed rugs are prone to trapping moisture which can lead to sweating and end up staining the tiles. Natural materials, such as seagrass or jute, are much better suited, as is a doormat to trap dirt before it even reaches the floor. Spills should also be wiped promptly to avoid permanent damage, but remember our stain removing detergent, PS87 PRO, can be used for those stubborn marks.
Additionally, we recommend regularly mopping your floors with FILA's CLEANER PRO – this pH-neutral cleaner will ensure they stand the test of time. It's important, however, not to get them too wet as efflorescence can develop, but if they do, these white salty deposits should always be vacuumed and never washed.
Got a question about Victorian tiles? Get in touch with our team! Our experts are always happy to help.