Today we'll give you useful information about rust and teach you how to remove rust stains from all floor surfaces, even the most delicate like natural stone.
First of all, it's important to know what rust stains actually are, and how they form.
Rust needs 3 things to form: iron or steel, water and oxygen. When iron or steel are exposed to water or humid air, a chemical reaction occurs, oxidizing the surface and creating flakes of iron oxide, which can range in color from brown to red and orange. When rust sits on a surface for some time, it stains the material and can be difficult to remove.
In fact, rust can be found on all types of surfaces, from concrete to porcelain, marble and terracotta, in particular when they are installed outdoors and constantly exposed to humidity. Typically, rust appears as a dark brown stain, like the rings left from flowerpots on patio floors or nail marks in garages.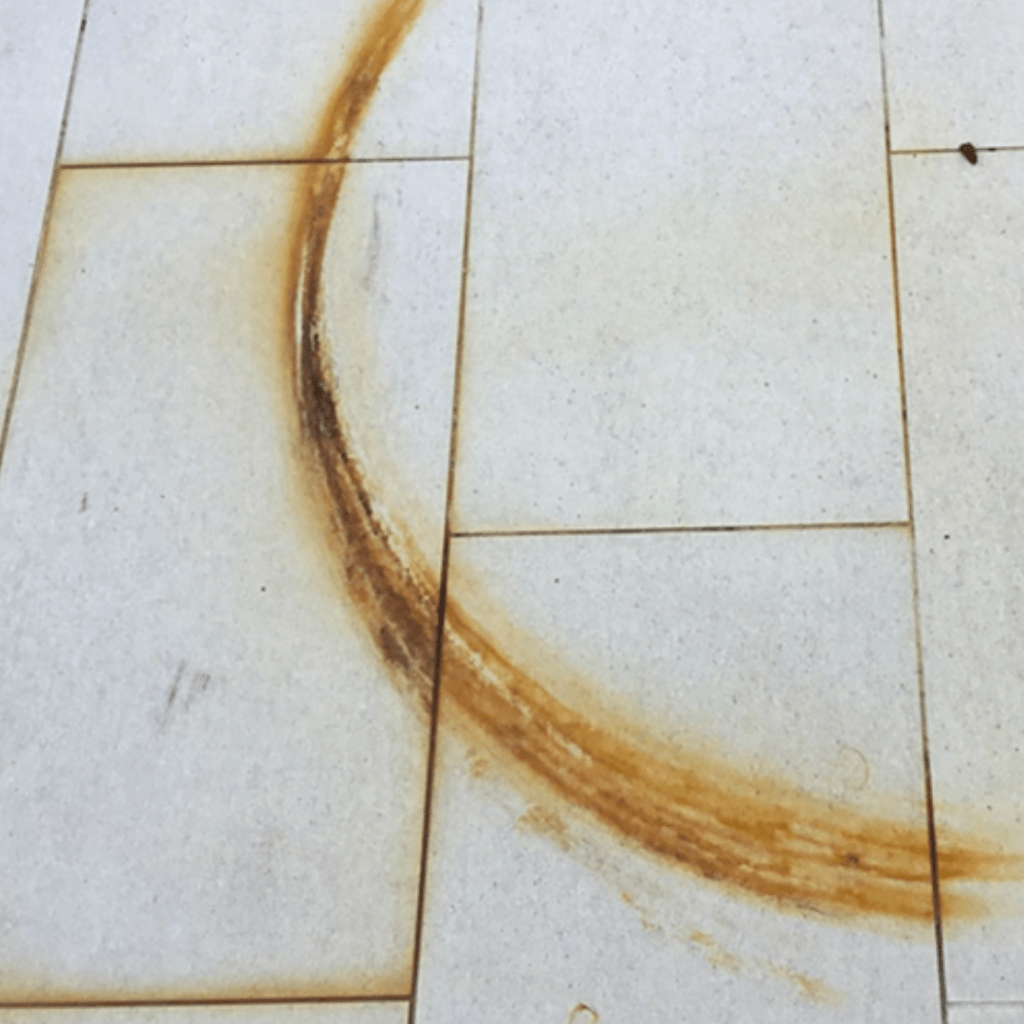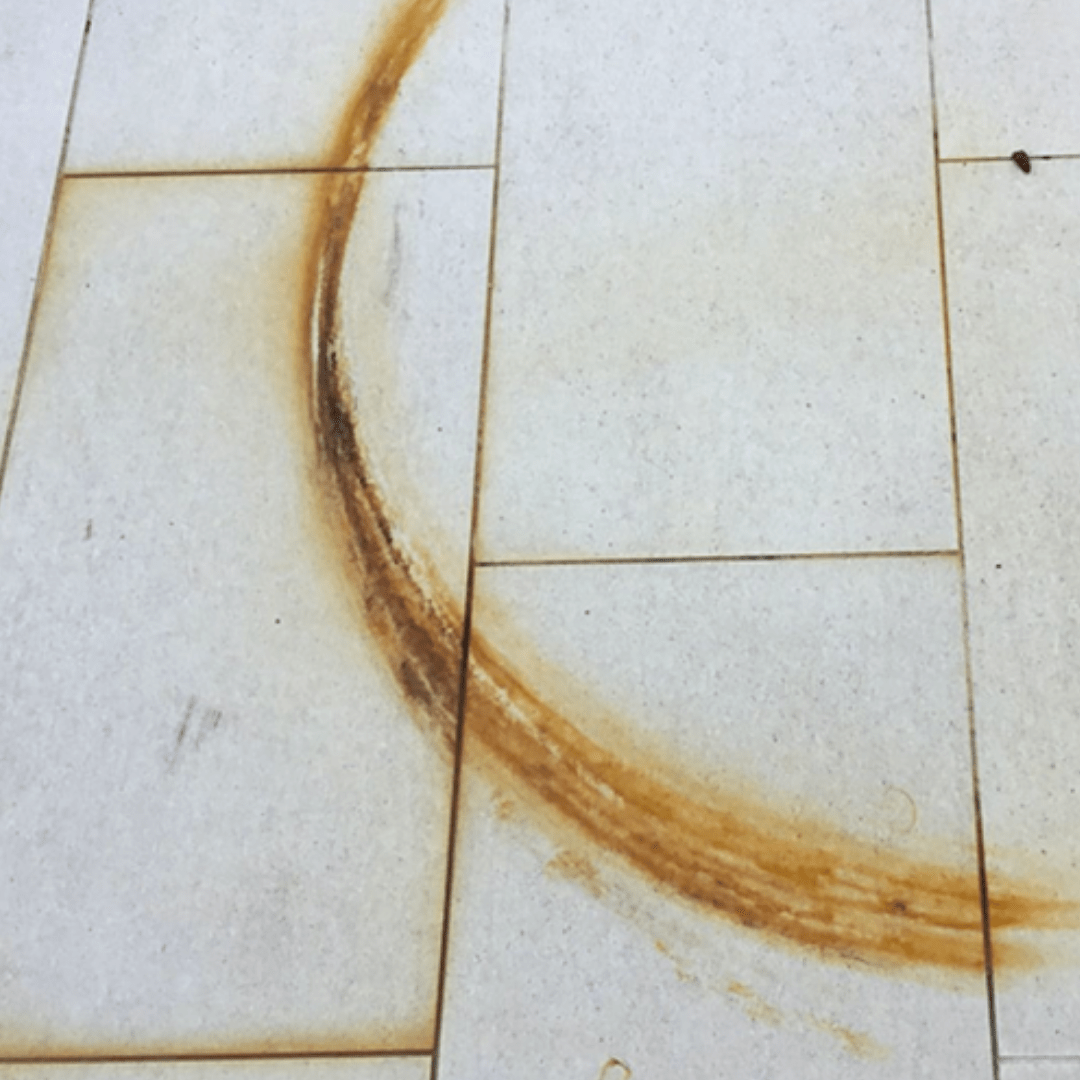 On the market, there are usually two types of rust cleaners, both of which can cause serious problems to surfaces:
Many rust cleaners are acid based, which means they cannot be used on all types of materials. Acid based cleaners etch acid sensitive stone such as marble, limestone and travertine. Acid etching means that the acid actually eats away at the stone, making it appear dull and stained.
There are also rust cleaners for fabric which are at times applied on floor coverings. These cleaners contain hydrofluoric acid and are highly corrosive for floor surfaces. They even corrode porcelain tile! Therefore, they are not suitable for application on construction materials.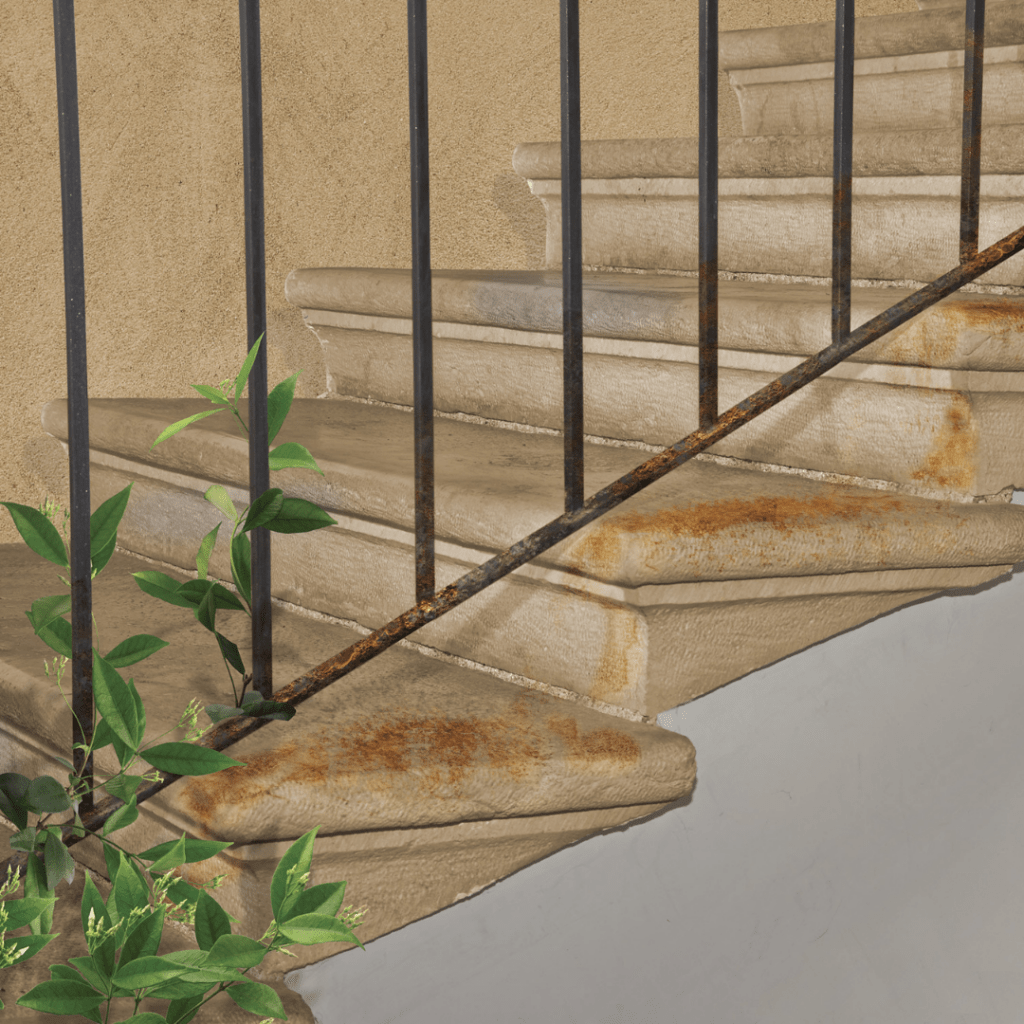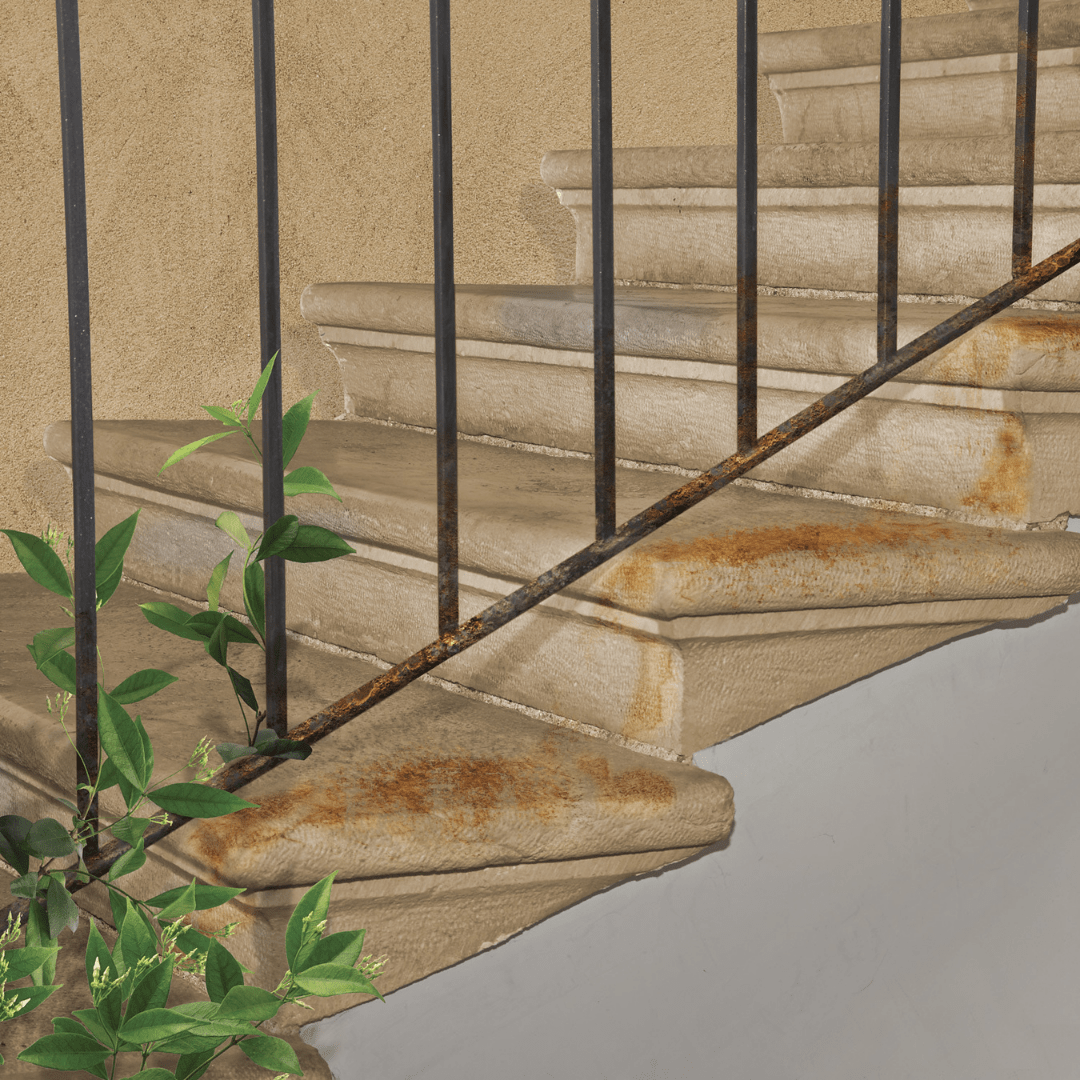 FILA's R&D laboratory has a solution to eliminate rust stains on all surfaces. Read below to find out all the details.
NO RUST is an innovative solution because it removes rust through a pH neutral chemical reaction that does not require the use of acid substances.
Neutral cleaners are cleaners that have pH between 6 and 8 on the pH scale. They can be used on all surfaces, even the most delicate! To find out more about FILA's pH neutral cleaners, read this blog post.
NO RUST can hence be used on all materials! NO RUST removes rust by chemically transforming ferrous oxide into a purple compound that is easy to wash.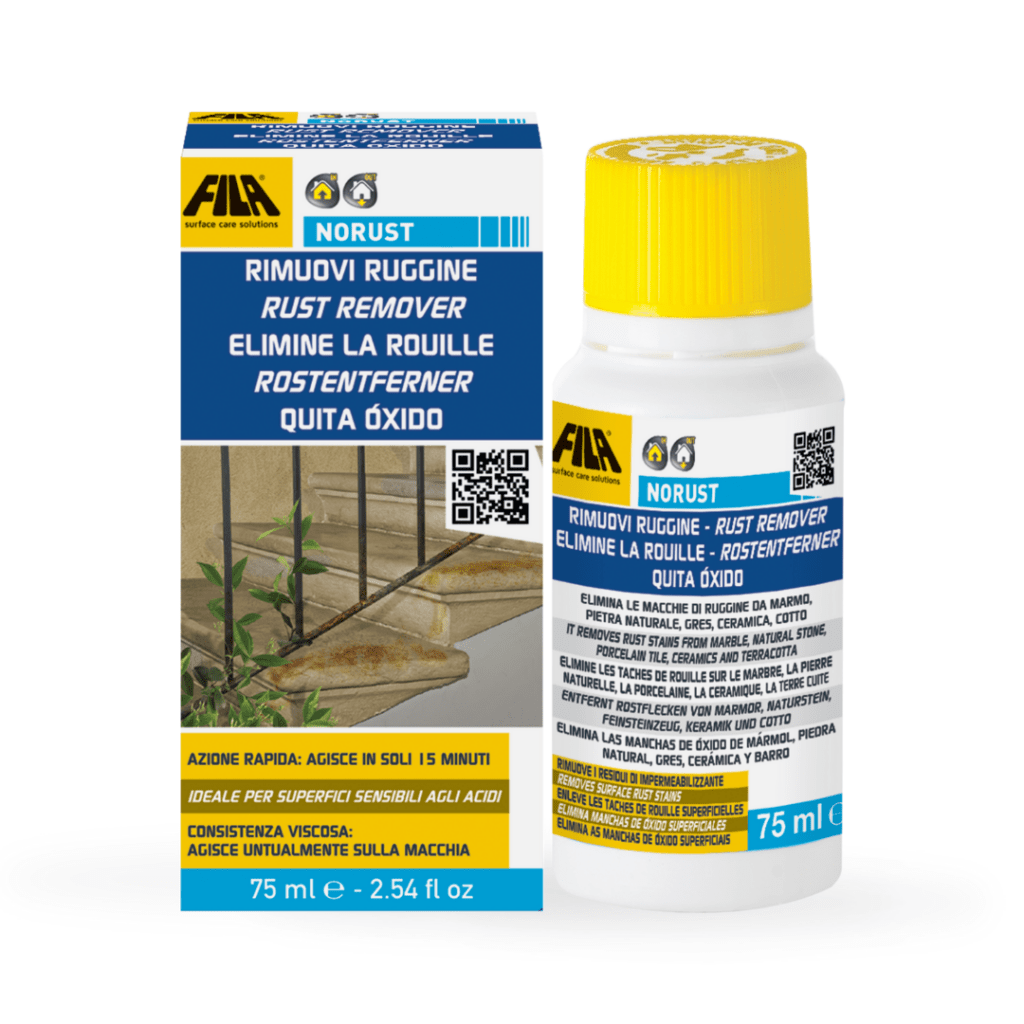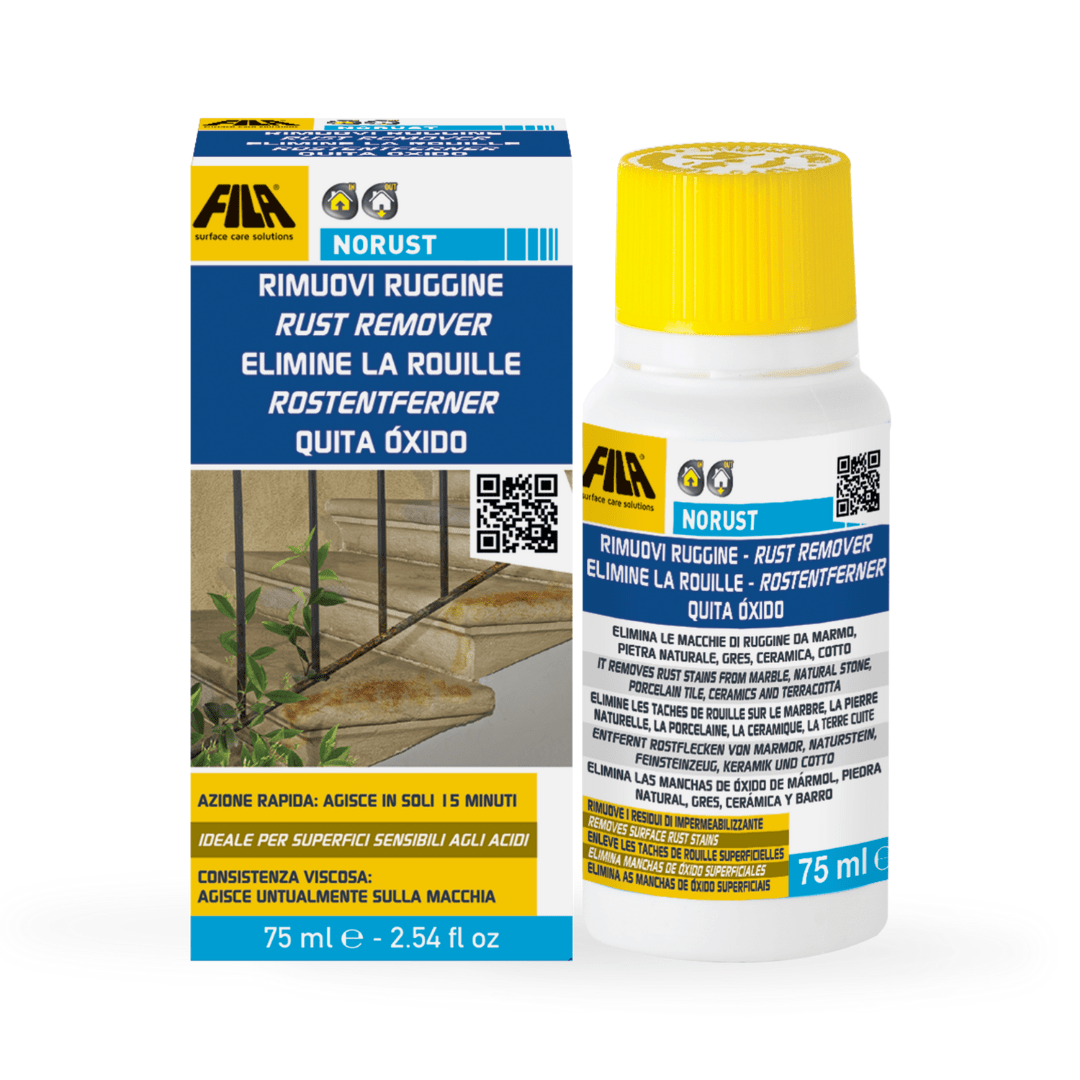 How to get rid of rust stains from floors with NO RUST.
Just pour NO RUST on the rust stain, wait a few moments for it to chemically react, and wipe away the product and stain with a sponge.
Additionally, NO RUST has a gel-like consistency that allows the product to be applied directly on the stain, without wasting any excess.
Use NO RUST to remove rust stains from concrete, grout, porcelain, natural stone, terracotta and brick surfaces!
Watch this video to learn more about NO RUST:
Thanks for reading our article on rust stain removal!
For more information about FILA's stain removers, click here!