If a wall sealer has never been used, external walls can be porous and provide the perfect atmosphere for algae to grow. Not only can this ruin the appearance of walls, but it can also cause damage by loosening brickwork and leading to costly repairs. If you've found yourself in a battle with algae, this post is for you; at FILA, we have the best solution to combat this slippery mess. Keep reading to find out how these living things grow, plus the best algae cleaner to use to banish it from outdoor walls for good!
What is algae and where can it be found?
Algae are a diversified group of organisms with many species, and like plants, they use sunlight to produce food from carbon dioxide and water. In fact, many are directly related to plants, particularly the green kind, but the only difference is green algae has no natural stems, leaves or roots. Algae is also present in soil, sending spores through the air, which the wind picks up and sprinkles the deposits over garden walls and roofs. Additionally, it can grow on multiple surfaces, including children's swing sets, fencing, porches and even furniture.
Green vs black algae
If you have dark looking streaks on your roof or external walls, these are likely caused by a black algae known as gloeocapsa magma. This type of algae can survive harsh wind, sunshine and cold temperatures and is incredibly stubborn to remove. Green, on the other hand, is slimy, smooth, and fairly easy to clean, but if left untreated, it can quickly spread and take over. You can also find green algae in areas with plenty of moisture and lots of shade, like a north-facing elevation.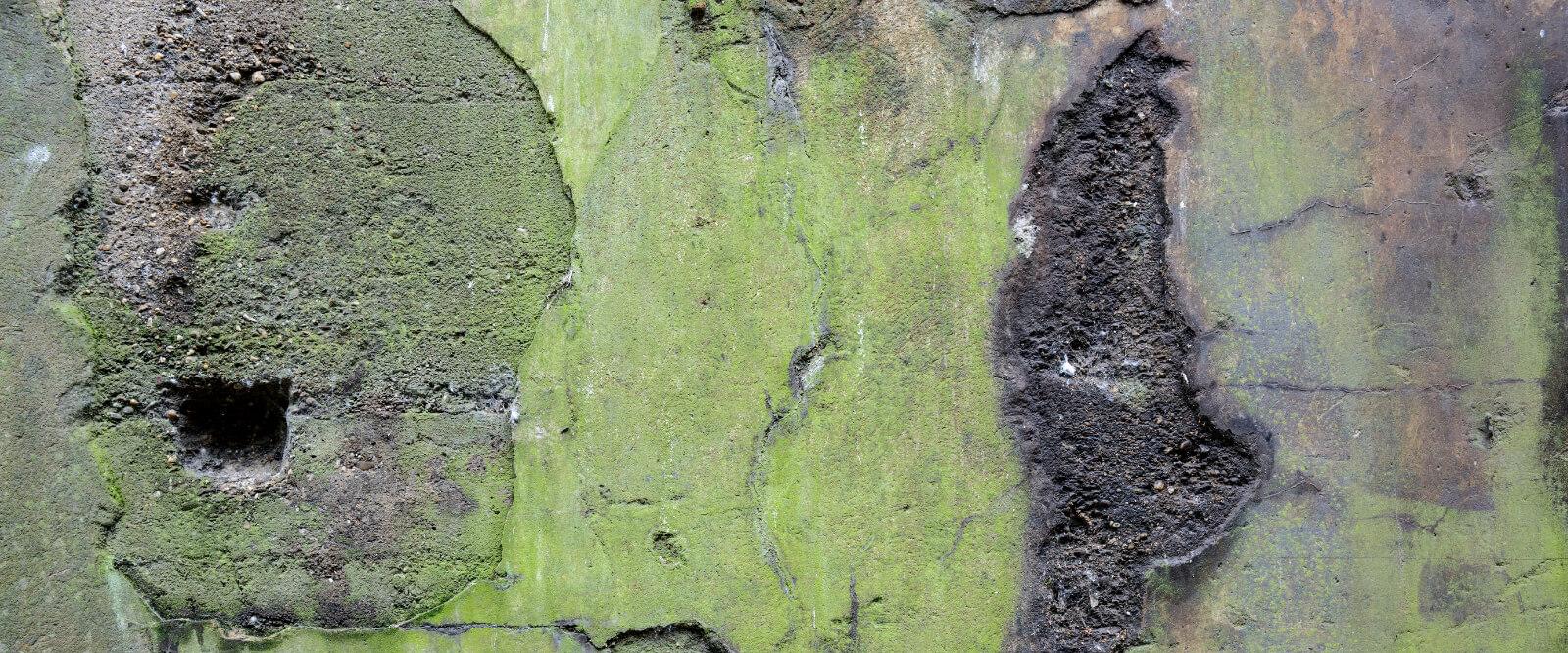 Can algae cause damage to outside walls?
Although algae can make decking and pathways slippy, another hazard for walls is when it develops into lichen by partnering with fungus. This invasive growth can cause severe damage to walls and even buildings, resulting in erosion to masonry, concrete and brickwork. Likewise, lichen can eventually corrode mortar – not what you need, and damage a wall's surface with its many suckers and tendrils. In short, unless you want to re-build your garden walls every year, it's time to fight back, even if just to stop these ugly growths from spreading.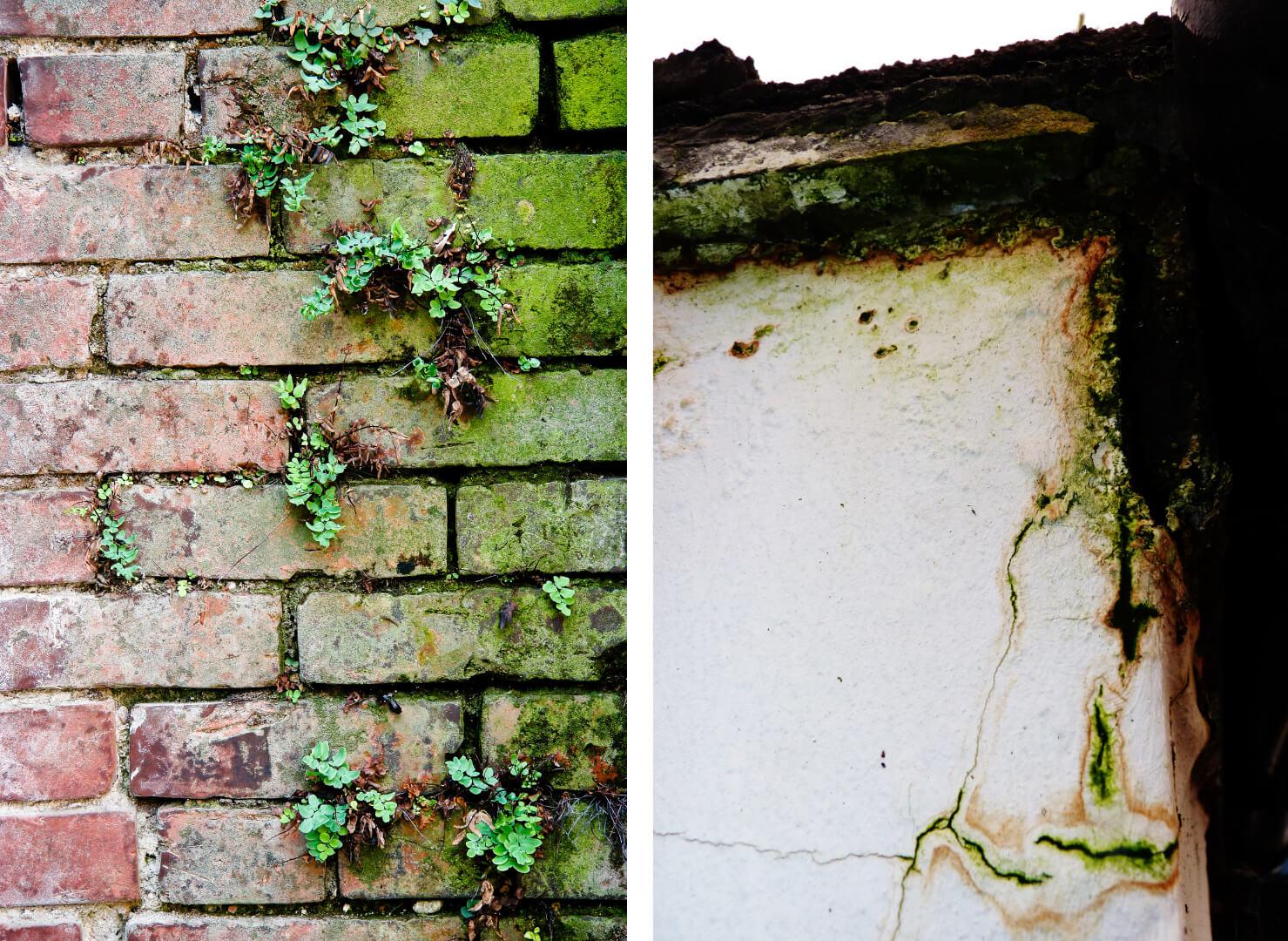 How to get rid of algae in 3 easy steps
1. Prepare the surface for treatment
Before an algae cleaner can be used, a wall surface should be brushed to remove loose growths, dust and grime. You should also inspect the wall for any damage like wobbly brickwork or mortar, as this will need rectifying ideally before a sealer is used. If a wall is also covered by shrubs, a quick trim will help so that light can reach the surface and dry the wall when it gets wet. Algae loves nothing more than dampness and shade, so with a little prep work, you'll discourage it from returning before you've even used any products.
2. Clean exterior walls with an algae cleaner
ALGACID is FILA's alkaline algae remover. With this product, no longer will your external surfaces become a victim of growths, meaning wall maintenance is a shorter process and uncomplicated. Simply spray ALGACID directly onto the wall where you can see that green algae is present and allow it to act for 15 minutes. You should then scrub the surface with an abrasive pad to collect the residues before rinsing with plenty of water. Any excess should be removed, and the surface wiped clean before a wall sealer can be applied for lasting protection.
3. Follow an algae remover with an eco wall sealer
After using FILA's best-selling algae remover, a wall sealer is next to provide long-term protection and keep algae growth at bay. For these surfaces, we recommend HYDROREP ECO, a solvent-free sealer that will soak into the surface yet still allow the wall to breathe. As well as hampering the buildup of algae and mould, this water-based product will also protect against general weathering, efflorescence and water ingress. Part of FILA's award-winning Green Line, HYDROREP ECO is also ready-to-use and a simple one-coat treatment.
Shop the 'algae bundle' for external walls
Want to make garden upkeep a breeze? Shop the 'algae bundle' by FILA to protect the integrity of external walls. Both ALGACID and HYDROREP ECO are available to buy now at a reseller near you; simply enter your location to find your nearest stockist! Thank you for reading.