Did you know that a simple quartz cleaner is all that it takes to keep your kitchen island looking brand new? And that quartz makes an exceedingly good choice for a busy household thanks to its highly durable and non-porous nature?
This material makes use of a strong polymer resin that protects the surface from stains meaning worktops can handle anything the day throws at them. Want to know more? Read on for our definitive guide including our favourite quartz cleaner to use!
What are quartz worktops?
Usually, when you hear the term quartz, it relates to the term Quartz-Resin Agglomerates. We won't confuse you with too many technical terms, but usually, this material is man-made using 94% silica sand and quartz and 6% structural polyester resins. The result is kitchen worktops that are not only stunningly sleek, but they are also non-porous meaning quartz can stand up to oils, wine, juice and coffee. Additionally, these worktops will never need sealing, making maintenance easy; just a quartz and a limescale cleaner will do!
The benefits of quartz worktops
Quartz is flexible and creates a luxury look
As well as its many practical perks, quartz works with all decor from a contemporary kitchen to a rustic-Italian scheme.
Quartz worktops are hygienic
Because quartz is very compact and dense, bacteria won't grow or spread as readily as they would on other types of kitchen worktops.
It's arguably the most hardwearing and low-maintenance worktop there is
Because quartz is less porous than other worktops like marble and granite, it's more resistant to stains, and will never require sealing. It also rarely scratches or chips, if you look after it well, and there are no existing weaknesses that can often occur in natural stone products.
And it makes a very sustainable choice
Another reason why homeowners adore quartz worktops so much is that it is deemed a sustainable option and very eco-friendly. It can also last for many years and is even recyclable compared to other countertops.
But, be aware, quartz can cost more up-front
Nothing in life is perfect, right? Well, actually that's slightly false. Quartz worktops are as close as it gets in terms of perfection and why this material is at the top of every homeowner's list. From its sophisticated aesthetic to its durable form, there's a reason why quartz is typically 20% more expensive than other worktop options. But although the price tag is larger upfront, you'll make up the difference long-term thanks to quartz's lower-maintenance attributes.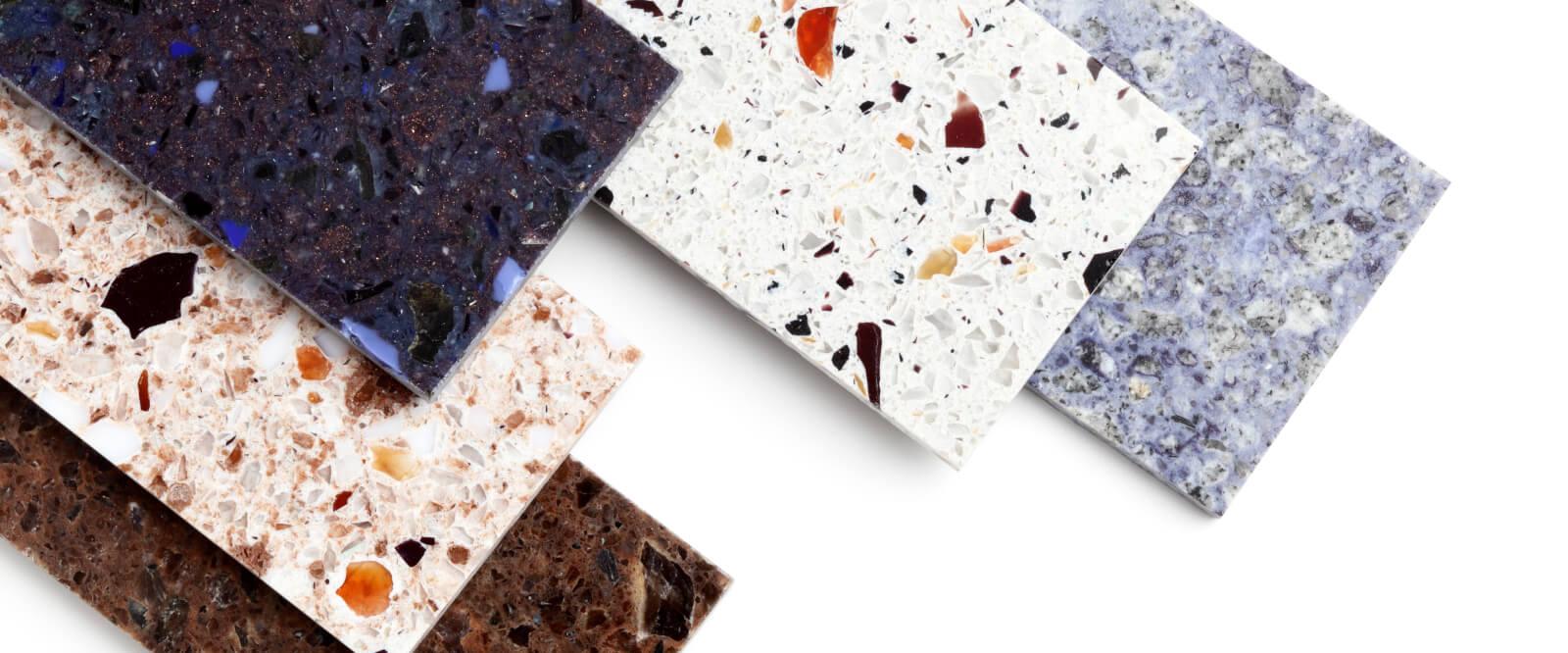 The quartz cleaner for everyday kitchen care
Quartz is relatively maintenance-free, so everyday cleaning is easy – all you need is BRIO with a soft cloth and you're good to go! Not only is this quartz cleaner delicate and quick-drying, it effectively cuts through grease so surfaces are healthy and shining for longer. If you also live in a hard-water zone, our limescale cleaner, VIABAGNO, descales without damaging stainless steel tap fittings. When these two products are used on a regular basis, deeper cleans will take no time at all – one of the biggest advantages of these maintenance-free worktops.
The pH-neutral cleaner for a deeper cleanse
Provided you keep on top of your worktops with FILA's daily cleaners, when deep cleaning is required, it will be a breeze. While quartz is much more resistant to staining than other materials such as marble and granite, accidents can happen from time to time. In most cases, a pH-neutral cleaner like CLEANER PRO will save the day for more stubborn stains on quartz worktops. Because harsh chemicals are also a no, this product is perfect – it can even be used on delicate surfaces that are acid-sensitive.
And finally, quartz worktop mistakes to avoid
Now that we've got the basics pinned down, here are some general tips to keep your quartz worktops looking pristine. As this material is an investment up-front, you'll want to keep any damage to a minimum, so things like abrasive products and harsh cleaning products should be avoided at all costs. Quartz might also be highly heat-resistant, but it isn't immune so always use a cooling pad or trivet when placing hot pans down. And last but not least, always wipe up spills quickly – this is the best practice when it comes to keeping quartz cleaner!
Discover the FILA Quartz Cleaner collection
Thank you for reading our post on quartz countertops – we're here to ensure your kitchen worktops go the distance! If you need any further advice on any of the products mentioned in this post – please get in touch with our team or feel free to drop us a question in the comments below! Thanks again.