There are many blogs and websites that give advice on how to clean your home properly, suggesting products such as baking soda and vinegar. Even though these products do have many uses around the house, it's important to be aware of how their improper use can damage the surfaces on which they are used. For this very reason, it's important to use safe cleaning products that are designed for specific surfaces, considering the technical characteristics of the materials, be it tile, stone, wood, plastic, metal or resilients such as LVT (luxury vinyl tile).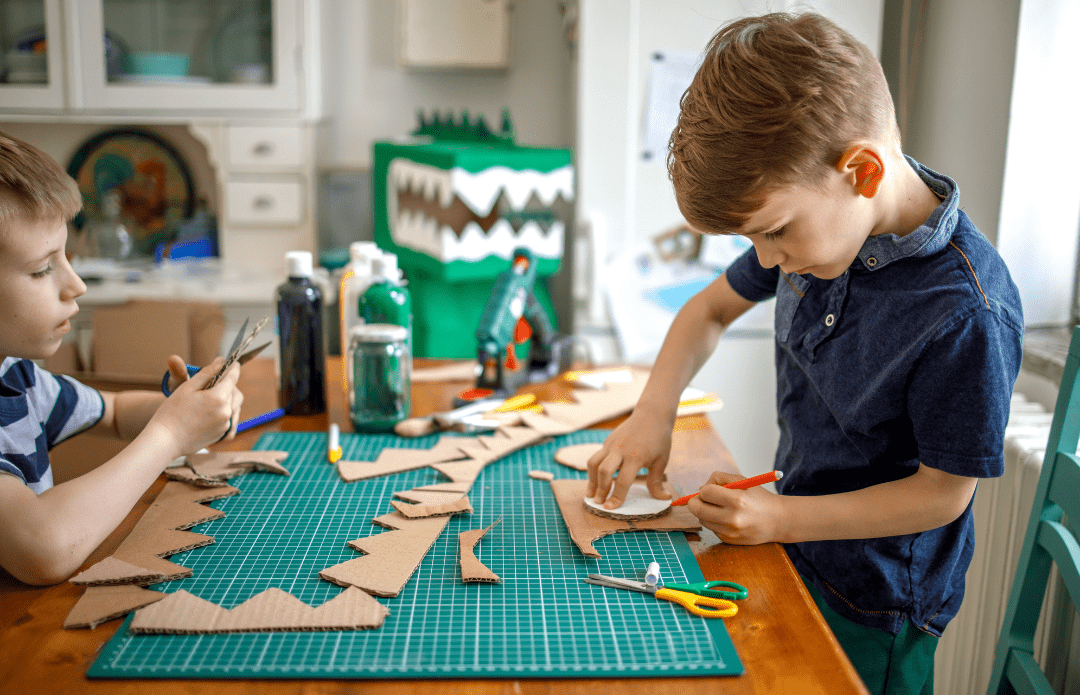 Is baking soda a safe cleaning product?
The composition of baking soda is based on its delicate abrasive action and on the reaction with some organic substances, commonly called fatty acids, which are associated with the unpleasant odors and their elimination. The cleaning action of baking soda is certainly useful and effective in certain cases, such as in the cleaning of small spaces, like refrigerators. However, it must not be considered a safe cleaning product used for complete surface maintenance, and it's not suitable for cleaning floors or glass.
For regular surface maintenance, FILA recommends a product from its green line, CLEANALL Neutral All Surface Cleaner. CLEANALL is a concentrated cleaner with plant-based surfactants that delicately cleans all types of floor and wall coverings. When diluted 1:200 (one capful per gallon of water), it doesn't need rinsing because it doesn't leave residue. Its high concentration means that a small bottle goes a long way, resulting in reducing waste and, more importantly, spending a lot less per wash.
For more information about all purpose, safe cleaning products for the home, read this blog post.
Is vinegar a safe cleaning product?
Vinegar is another popular remedy, which can be used in some cases: as it is an acid, it removes light limescale deposits, but for the same reason it can damage delicate materials and dull polished surfaces. Hence, we recommend against using it for floor maintenance, in particular if it is treated with wax. In addition, it's critical to remember that vinegar harms marble surfaces.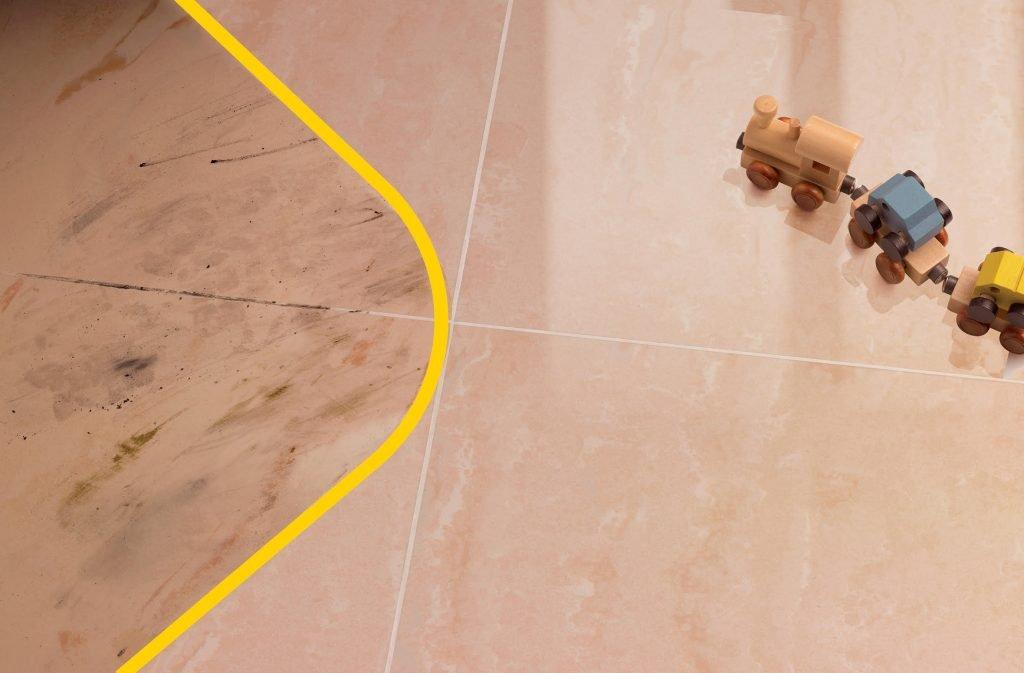 FILA, since 1943 an expert in the care of all surfaces and specialized in effective surface care solutions that also respect the environment, has created DETERDEK, a cement grout haze remover also ideal for eliminating limescale, hard water stains rust stains and construction dirt such as drywall residue and paint. The product can be used on porcelain, ceramic, acid resistant stone, quarry tile and terracotta.
DETERDEK is highly concentrated and can be easily diluted according to the use and type of stain. And because the environment is always top on our list, the surfactants contained in DETERDEK are also plant-based.
What about small surfaces?
For small surfaces, FILA has formulated an acid cleaner in an easy-to-use spray bottle, SHOWERCLEAN & SHINE. It thoroughly cleans all bathroom surfaces in ceramic, porcelain, glass and stainless steel, getting rid of soap scum, water spots, grime and limescale. It doesn't harm acrylic tubs or stainless steel fixtures and contains biodegradable ingredients. To use SHOWECLEAN & SHINE, just spray it directly on the surface, let it sit for a few seconds, then rinse with a damp sponge.
As with all acid cleaners, DETERDEK and SHOWECLEAN & SHINE should not be used on acid sensitive materials such as marble, limestone and travertine and should be used carefully on surfaces adjacent to acid sensitive materials to prevent contact.
Why use professional cleaning products?
Professional cleaning products base their effectiveness on a mix of cleaning agents carefully studied to act synergically to guarantee perfect results on different types of dirt (organic and inorganic), without leaving residue or altering the characteristics of the material, be it ceramic, porcelain, marble, stone, wood or terracotta.
In addition to the effectiveness and ease of use of FILA products, we also choose the highest performing raw materials available on the market while still respecting the health of the applicator and the planet. Always remember to use professional, safe cleaning products in your home to keep them in tip-top shape!