Everything you need to keep your kitchen clean every day!
Before we get into the ins and outs of kitchen cleaning, let's consider why we tend to hang around this space of the home.
Kitchens are often reputed as being the most important room of the home. Think about it: kitchens are the traditional spaces of food preparation, but in our modern lifestyle, they are the central command center of the house. It's where we eat, gather and even do homework. 
As a matter of fact, kitchens have recently been transformed into workspaces…

and video production areas.

In a time when hygiene is always on our minds, kitchen cleaning is critical. 
Firstly, let's take a close look at the different surfaces that need to be cleaned in the kitchen.
As a high traffic area, kitchen floors tend to accumulate grease that comes from food preparation and which we carry on our shoes as we pass through. That means that everyday kitchen cleaning is just as important as heavy duty cleaning.
Cleaning kitchen floors: everyday maintenance
Here's what to look for in an everyday kitchen floor cleaner:
Neutral cleaner: they are specially formulated to gently clean all surfaces – really important if you're cleaning high traffic areas that are under constant wear.
No residue: cleaner residue can build up and actually collect dirt and stains over time. Make sure the cleaner you choose does not leave any type of residue.
Here at FILA, for cleaning kitchen floors daily or weekly, we recommend CLEANALL Neutral All Surface Cleaner for tile, LVT, wood and laminates. When diluted 1:200, that's one capful per gallon of water, CLEANALL does not leave a residue, does not need to be rinsed and if, necessary, can be used in the tank of floor cleaning machines. The highly concentrated formula really goes a long way. Watch how to use CLEANALL here.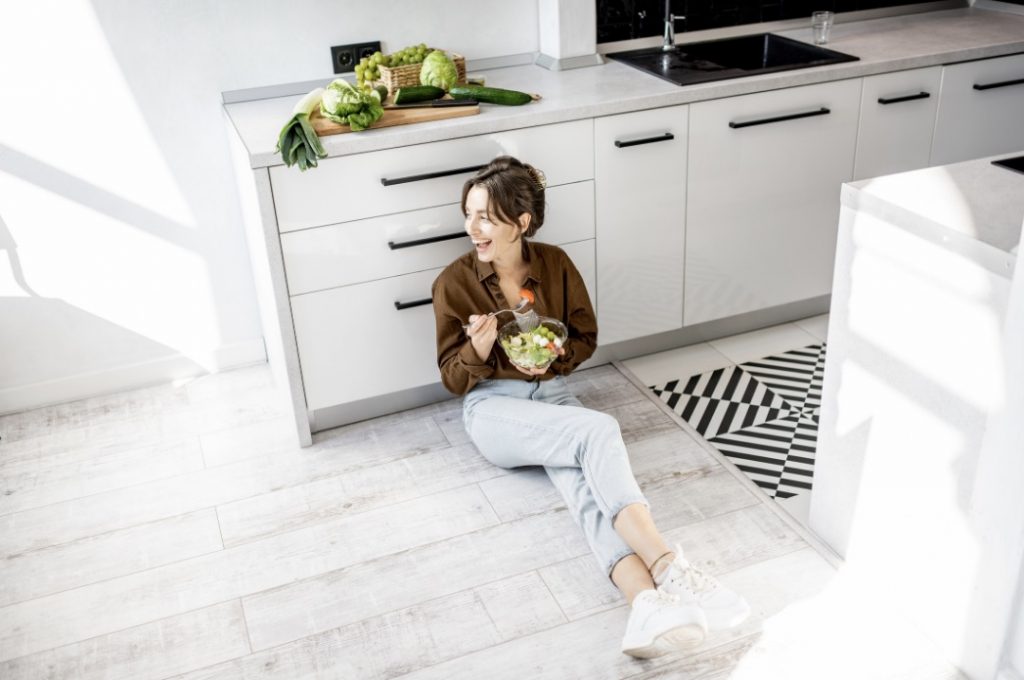 FILA laboratories has created a special formula for cleaning stone floors. So if your kitchen floors are stone, we recommend using STONECLEAN Natural Stone Neutral Cleaner. STONECLEAN can also be diluted 1:200 for a residue free, no-rinse application. Watch how to use STONECLEAN here.
(Want to know more about caring for natural stone surfaces? Read this blog post.)
For the quick cleanup of kitchen spills, spray cleaners are the way to go. CLEANALL SPRAY Neutral Everyday Cleaner is FILA's best spray cleaner for all household surfaces. Watch how to use CLEANALL SPRAY here.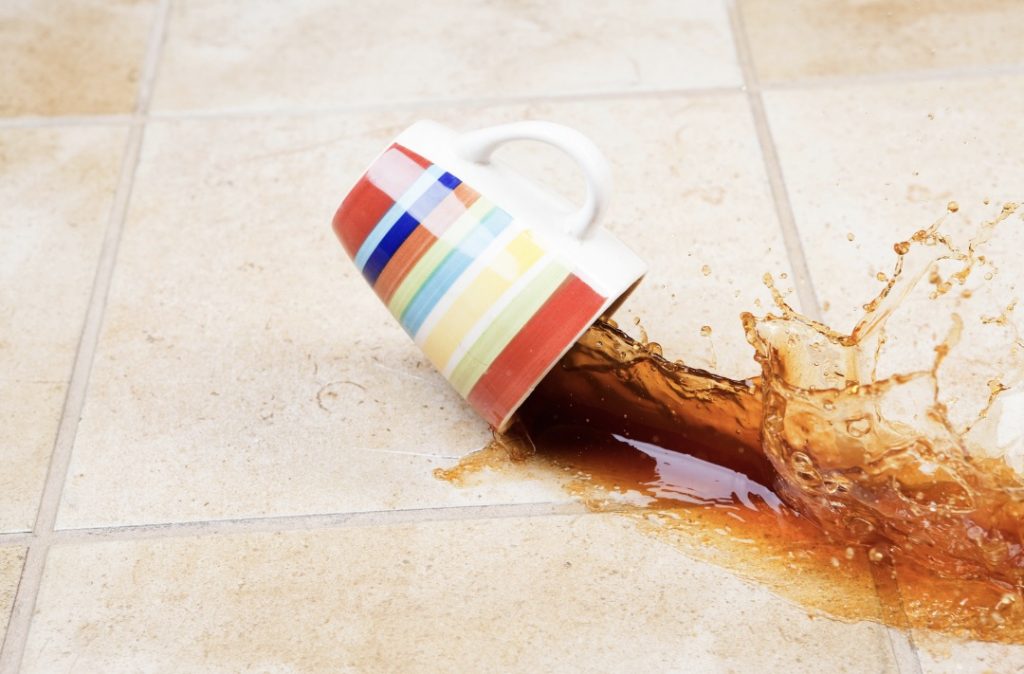 Cleaning kitchen cabinets
Additionally, CLEANALL SPRAY can also be used to clean handprints and splatters on kitchen cabinets and back splashes. The neutral formula is perfect for tile, natural stone, LVT, wood and laminates. Just spray and wipe!
Cleaning kitchen floors: heavy duty maintenance
Schedule a heavy duty cleaning for your kitchen floors about once a month. Here's what to look for in a heavy duty kitchen floor cleaner:
Cleaner and degreaser : What you're really doing when you deep clean kitchen floors is removing the layer of grease and oil buildup that gradually accumulates as we carry on with the many activities that happen in the kitchen.
Stain remover: If grease has built up on the floor, the grease layer itself can absorb everyday food stains like oil, wine and coffee.
FILA's PS87 Heavy Duty Cleaner cleans, degreases and removes organic stains. (Want to find out more about organic stains? Read this blog post.) It can be used on tile, all natural stone, quarry tile, concrete and terracotta. Watch how to use PS87 here.
Cleaning cooking surfaces
Sometimes cooking gets messy! We're talking barbecues, grills, hot plates and ovens – all those places where the grease is thick and tough-to-remove.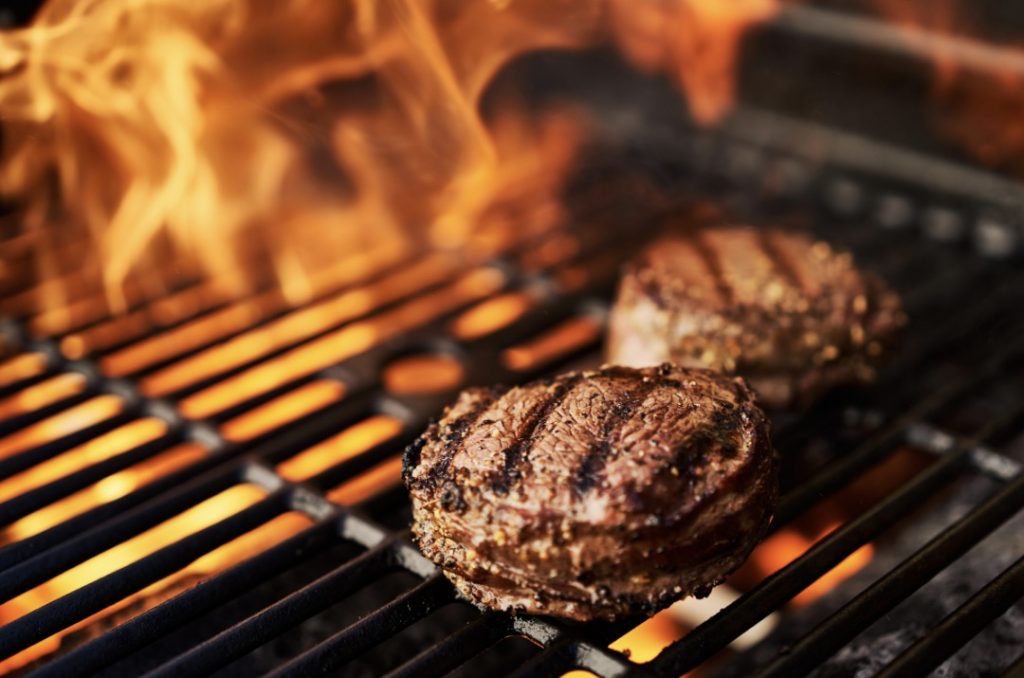 FILA KITCHENKARE Kitchen Stain Remover is just what you need to wipe away grease and grime. Use KITCHENKARE on tile, plastic and metal. The fast-acting formula works in just a few seconds and leaves the room smelling fresh!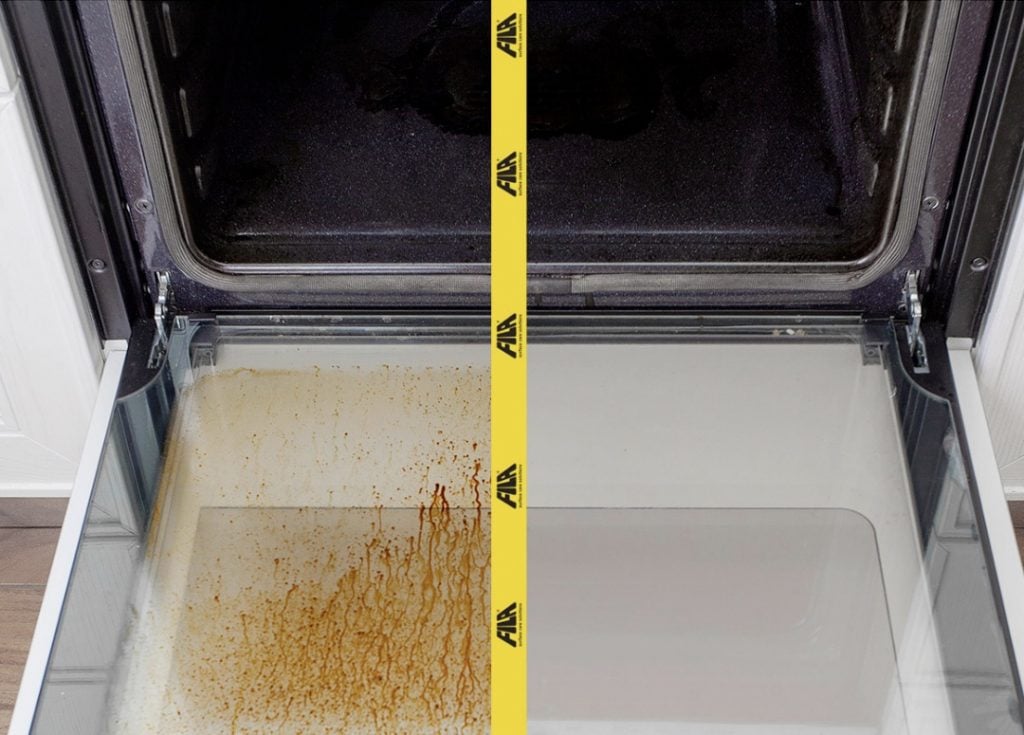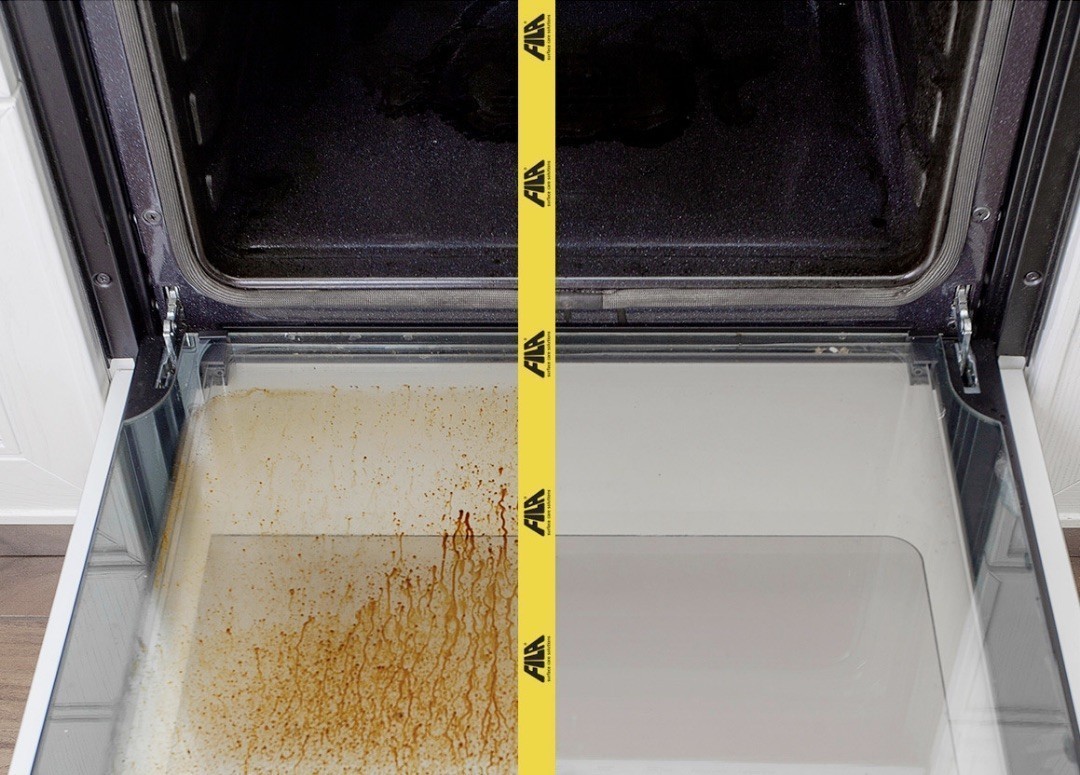 Last, but most certainly not least… kitchen countertops!
Cleaning kitchen countertops
It's the most-touched surface in the kitchen! Be it studying, cooking, or emailing, everything we do in the kitchen involves touching the countertops… which means we need to constantly keep them clean.
What material is your countertop?
Natural stone: If your countertops are made of marble, granite, soapstone, slate, etc., then make sure they are sealed! Sealing protects porous surfaces from the absorption of water, oil and dirt, making cleaning and maintaining them significantly easier.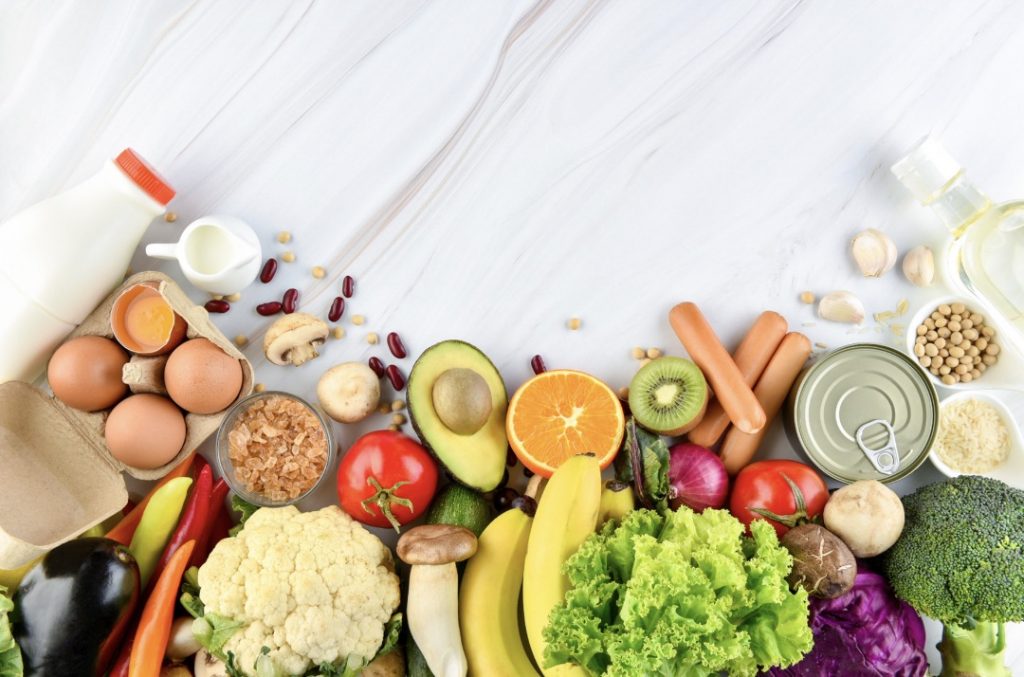 Next, keep a specific stone spray cleaner under the sink to clean throughout the day. FILA's REFRESH & RESEAL Neutral Cleaner and Resealer is specifically formulated for stone surfaces. The pH neutral formula, ideal for delicate materials, goes one step further. In addition to cleaning the surface, it also renews and extends the existing sealer protection.
Wood, tile, laminates:  CLEANALL SPRAY Neutral Everyday Cleaner is your go-to spray cleaner. As explained above, it can be used on kitchen cabinets, to wipe up floor spills, and… even countertops!