Spring is only a few days away and along with flowers blooming and temperatures rising comes a thorough, deep cleaning of all household surfaces commonly known as spring cleaning.
Here you'll find a step-by-step guide to spring cleaning all the surfaces in your home, divided by simple categories that are easy to tackle! Do it all in one day or throughout a couple of weeks – you decide!
Before you can actually begin cleaning every nook and cranny of your home, you must first declutter the excess you've accumulated throughout the year. Simply clear out the things that you no longer need: recycle what you can and donate what is in good condition. Make sure your home and the things in it represent who you are as a person and as a family, keeping the things that contribute to your healthy and happy lifestyle. Decluttering will help you clear surfaces, making your spring cleaning that much easier.
Now let's get started with spring deep cleaning!
First identify the surfaces that have layered oil and dirt over time. Kitchens are the most common place where you'll find organic stains (oil and food stains). In order to break down the dirt, it's necessary to use an alkaline cleaner such as FILA's KITCHENKARE Kitchen Stain Remover. KITCHENKARE is perfect for removing tough-to-clean grease, grime and food stains from surfaces in porcelain and ceramic tile, plastic and metal. The fast-acting formula removes grease in seconds. Not only is it effective on grills and ovens, it can also be used to deep clean refrigerators and microwaves. It's super easy to use: just spray, let it sit for a few minutes, then wipe with a clean cloth.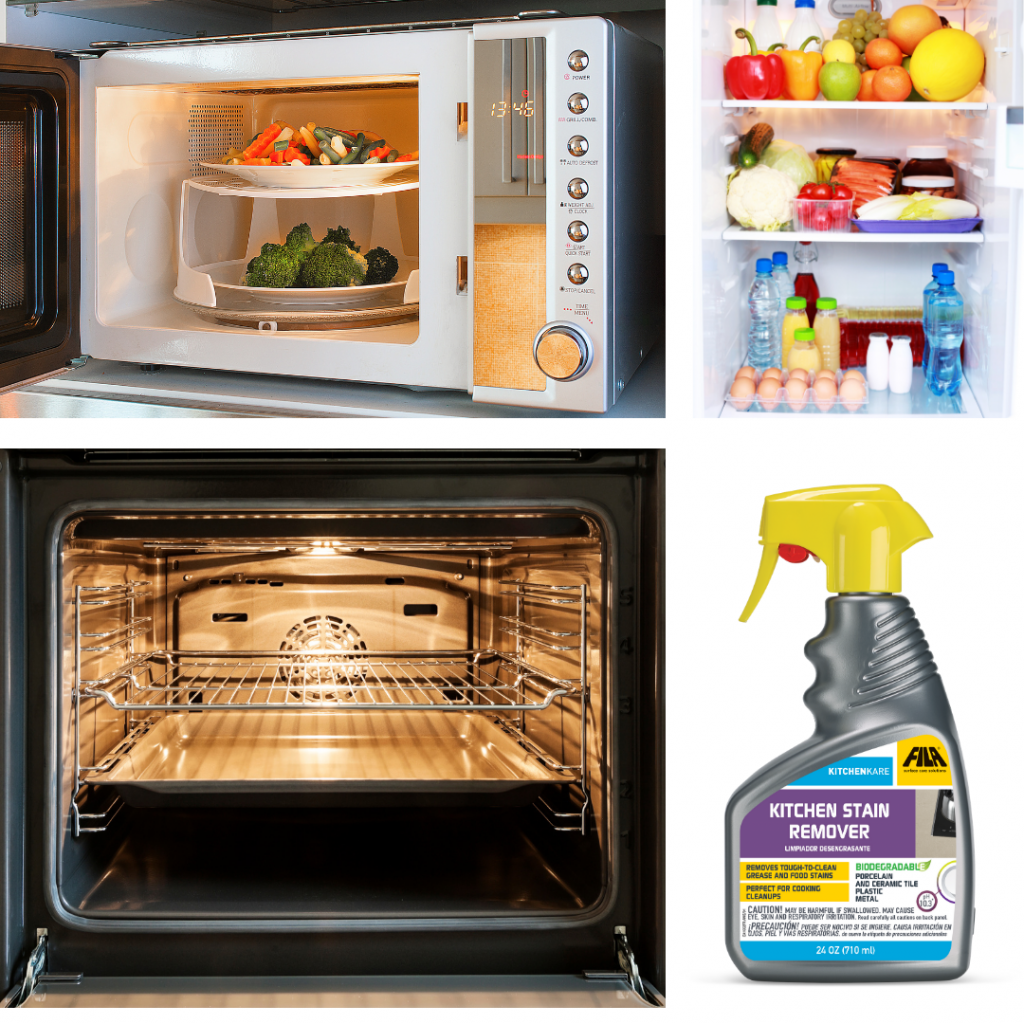 Now it's time to move on to a completely different type of stain build up that is also a critical part of your spring deep cleaning checklist.
Soap scum, water spots, grime and limescale cling to shower stalls, faucets and tubs, leaving them dull and in need of deep cleaning. FILA'S SHOWERCLEAN & SHINE Bathroom Soap Scum Remover is a spray cleaner especially created for inorganic stains. Just spray it directly on the surface, let it sit for a few seconds and wipe with a damp sponge. You can use it for worry-free cleaning bathroom surfaces: porcelain and ceramic tile, fixtures, glass, shower stalls, tubs and even buildup on walls and floors. It will not harm acrylic tubs or stainless steel surfaces.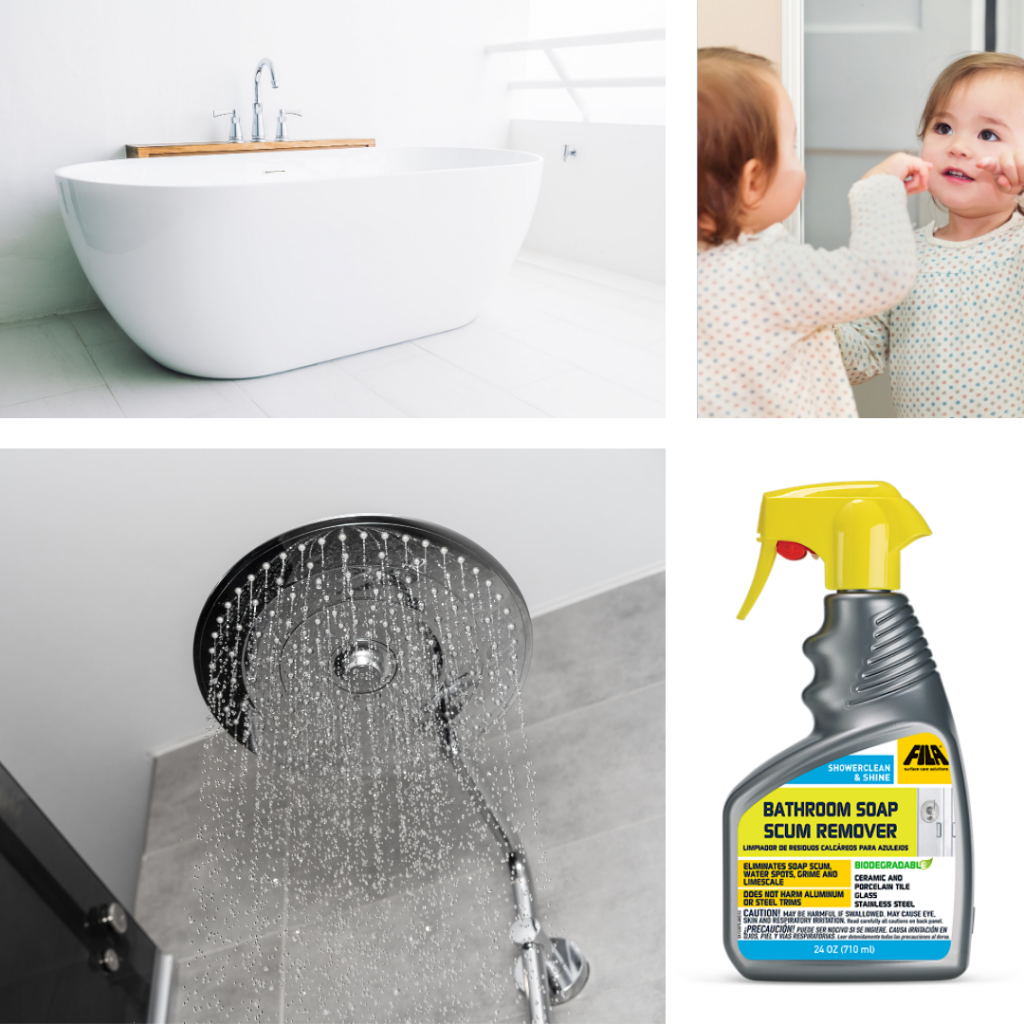 Spring cleaning is also about wiping down all those areas of the home that are usually overlooked in busy everyday life.
I know it might be daunting, but open up those closets and clear out all the contents. Wipe down shelves and racks with a neutral cleaner to remove any dust that maybe have settled over the last 12 months, especially if during this year some closets have doubled as home offices for zoom meetings! FILA suggests using CLEANALL Neutral Everyday Cleaner to clean closets, bookshelves, window and door frames, cabinets and all surfaces in tile LVT, wood, laminates and natural stone.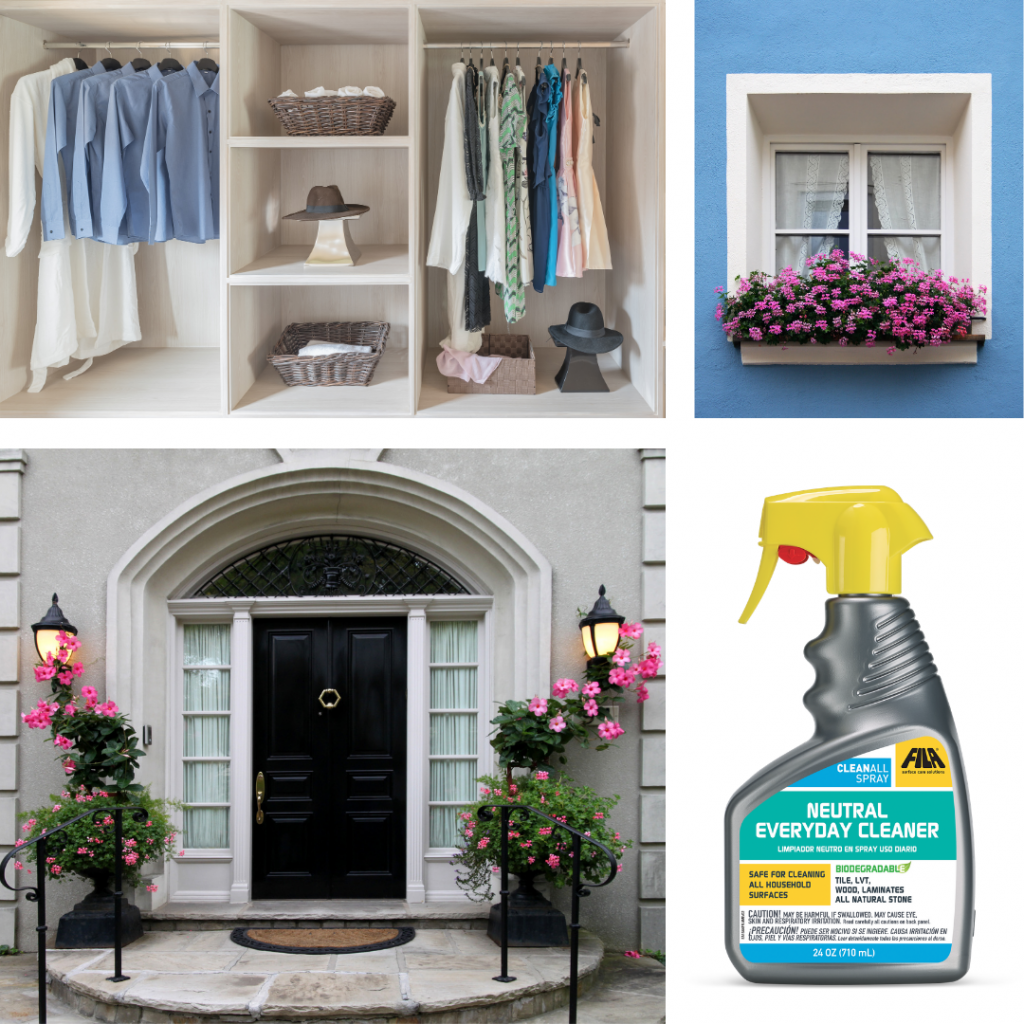 Even in spring cleaning, stone surfaces need special care!
The protection on sealed natural stone countertops is best maintained with a cleaner that actually extends the sealer's anti-stain protection. FILA's REFRESH & RESEAL effectively cleans natural stone surfaces treated with sealers. This product is best used during deep spring cleaning, and also on a regular basis. It is safe on food preparation areas and pleasantly scented to bring the spring indoors!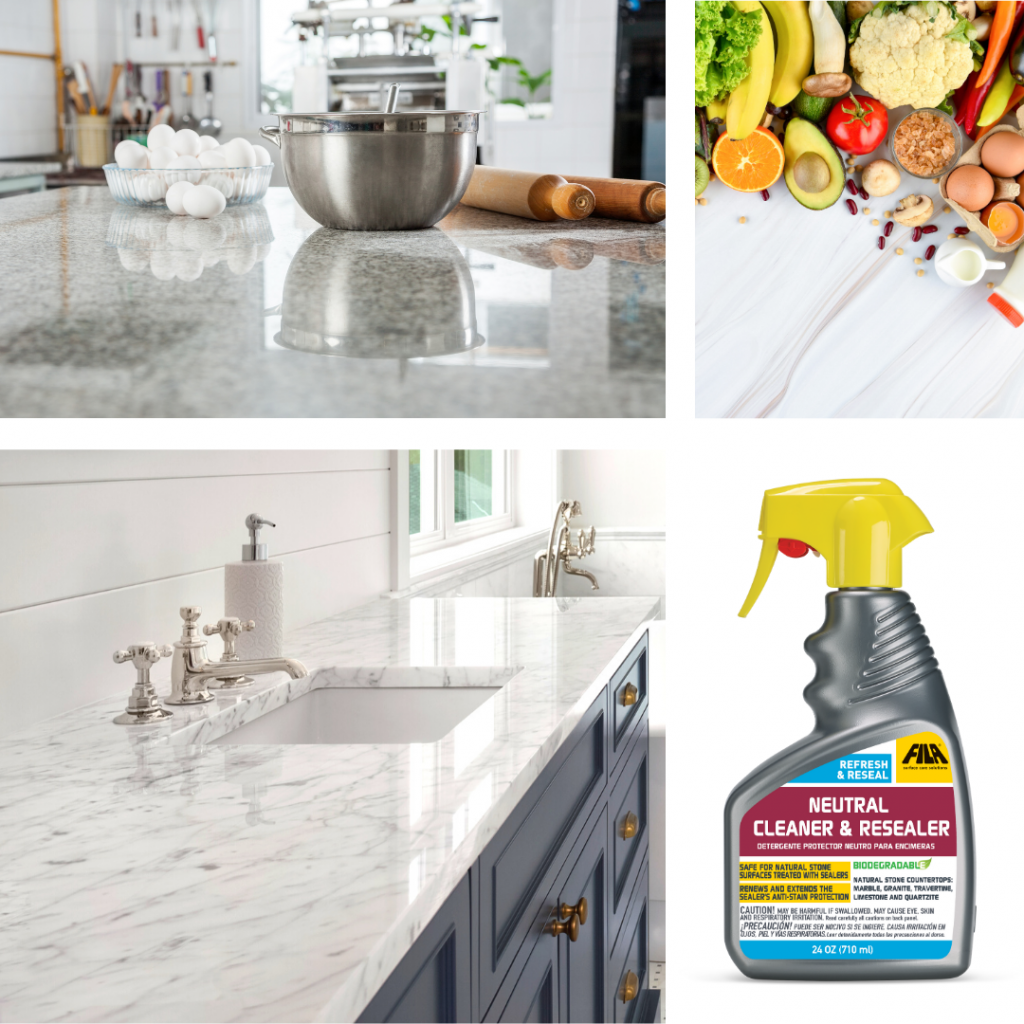 Though small and thin, dirty grout joints can directly contribute to an unhealthy home environment. That's why a grout cleaner plays an important role in spring deep cleaning.
FILA's GROUTRENEW Grout Cleaner and Deep Stain Remover thoroughly cleans cementitious grout joints in tile walls and floors. It easily removes grease, dirt, soap scum and food stains without damaging tile surfaces. The non acidic, biodegradable formula leaves cementitious grout clean and fresh.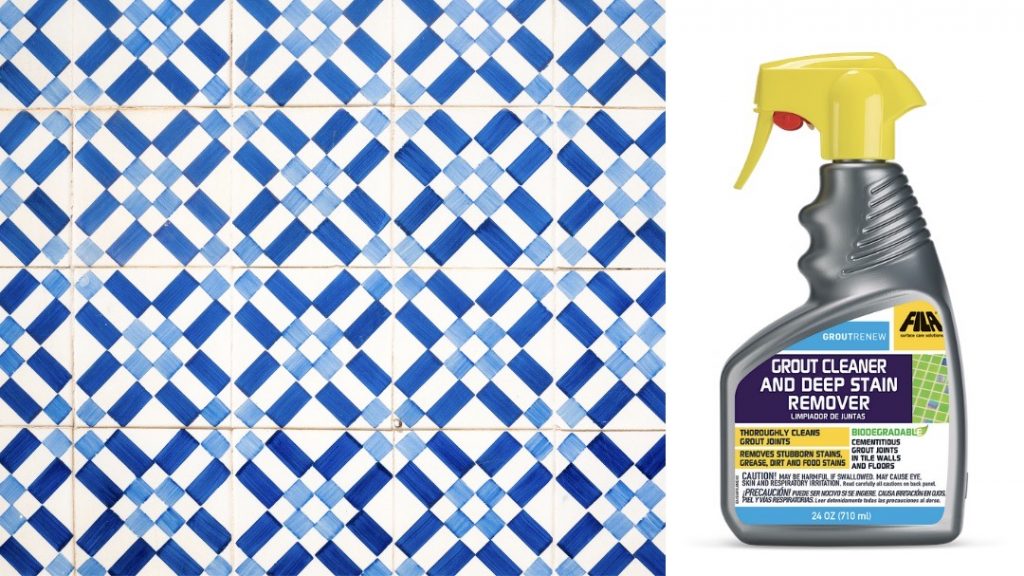 You might ask, what about floors?
Yes! Finish up spring cleaning with a deep washing of all floors. Use FILA's PS87 Heavy Duty Cleaner to deep clean porcelain and ceramic tile, all natural stone, quarry tile, concrete and terracotta. The concentrated cleaner can be diluted according to the surface you are cleaning and does not damage delicate surfaces! For more information about cleaning tile floors, read this blog post!
Roll up those sleeves! Now you're ready to deep clean your home this spring!