Once again Fila is leading the industry in the field of cleaning natural stone surfaces – beautiful and delicate surfaces which, if properly treated and protected, maintain their beauty and features over time.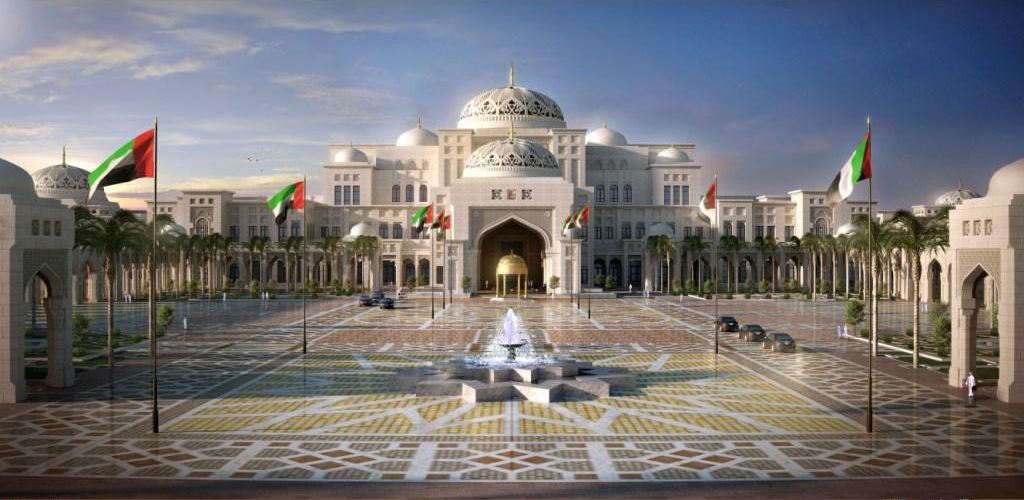 Our company, a specialist in cleaning a whole range of surfaces, was chosen to clean natural stone for the the new Presidential Palace in Abu Dhabi. The new building is to become the headquarters of the government of United Arab Emirates and is to house the offices of the president, the vice president, the Crown Prince and government ministers. The new palace will be constructed on the Ras Akhdar peninsula, near the Emirates Place Hotel. The palace and related facilities will occupy a site of more than 150 hectares to become the largest administrative center in the United Arab Emirates.
The Fila company's commitment to the project will last three years with Fila being responsible for carrying out careful and accurate cleaning of the natural stone used in the construction of the new palace. 450,000 sq m of light beige Turkish Chauvigny limestone, a precious natural stone, will be used to create the facade of the new Presidential Palace in Abu Dhabi. All the stone arches, slabs and blocks will be treated and processed by Mosart Marble, a company that imports and works blocks of marble of Middle Eastern origin. Mosart Marble chose Fila products for their reputation for quality and performance in the treatment of natural stone surfaces.
The stone slabs used in the construction of Abu Dhabi's Presidential Palace will first be washed with Deterdek, an acid descaler for floors and then they will be protected with Idrorepellente, a water repellent coating designed specifically for treating natural stone. The stone to be used for the lower sections of the palace will be protected with FILAFOB, an anti-stain treatment created by the Fila team.
We at Fila faced the Abu Dhabi Presidential Palace challenge with great enthusiasm. By combining our expertise with that of Mosart Marble we came up with the best techniques possible for cleaning natural stone. The cleaning techniques chosen will ensure the aesthetic characteristics of the project are maintained and local environmental conditions will be respected.