Fila's smartphone app – FILA SOLUTIONS – has been nominated as a finalist in a major industry award. The free 'how to' app is one of just six finalists chosen for the 2015 TTA Crystal Anniversary Awards 2015 'Excellence in Marketing' category. The overall winner will be announced next month, so fingers' crossed for this great piece of tech!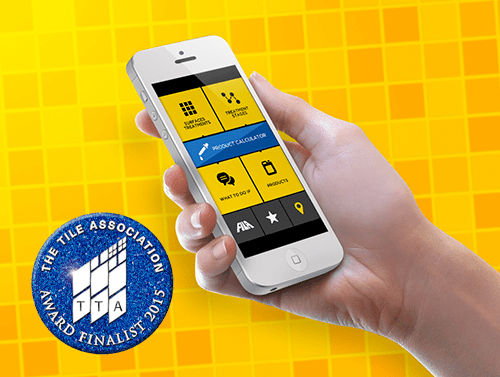 FILA's app is designed for trade professionals, retailers and consumers. It provides a very comprehensive – but simple – resource and it's available in six languages, for smartphone and tablet.
Content includes seven main function menus: Treatment systems, Treatment stages, a trouble-shooting What to do if, Technical assistance (that puts you in direct contact with Fila's technical department, a Measuring device, Product catalogue and Find your nearest sales point resource.
The application is available to download free from FILA APP download, Apple Store or Google Play, in British English, American English, Italian, German, Spanish and French, via smartphone and tablet.
To find out more, call the Fila UK team on tel. 01584 877286, email [email protected] or visit www.filasolutions.com.
Or, for more information about the 2015 TTA Crystal Anniversary Awards, please visit www.ttaawards.com