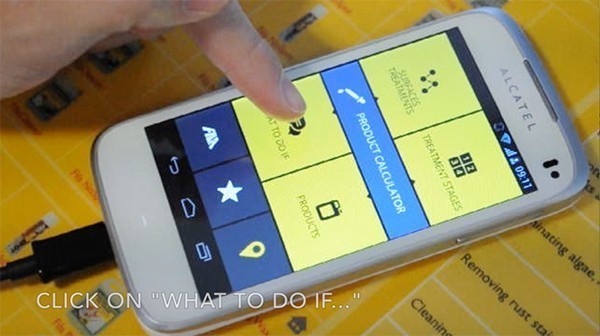 Do you have a stain on your floor that you don't know how to remove? Do you want to remove the mildew that has formed in your bathroom? Not know which product to clean your drive with? Now you have another tool at your disposal: the FILA SOLUTIONS APP.
Moss and algae on your garden wall? How to find the solution with the FILASOLUTIONS APP
Watch the tutorial on how to use the FILA SOLUTIONS APP – "What to do if" section
Let's see together, step by step, what to do:
Find the Fila Solutions App on Google Play or Apple Store and install it on your smartphone;
Open the app and click on "What to do if" on the main screen
Find your problem on the list (e.g. click on Moss / algae or search for it using the "Search" field
Select the type of material affected in your case (e.g. natural stone)
Done! Click on the "Solution" button to read the procedure for solving your problem
Want to know more about the product you should use? Read the product info sheet in the FILA SOLUTIONS APP
Click on the product chosen on the Solution screen you have just found in the "what to do if" section, e.g. DETERDEK, and go to the detailed info sheet. Here you will find all the product information: how it works, benefits, application video, technical info and safety sheet, and much more.
How much product should you buy to solve your problem? Use the FILA SOLUTIONS APP measuring device to calculate the amount
Now that you are in the product info sheet, click on the measuring device, bottom left
Select the kind of material you want to treat
Choose the treatment stage (e.g. washing)
Write the number of m² to be cleaned/treated in the last field, then click on "Calculate"
Read how many litres of product you need to treat your surface and how many cans/bottles etc. you will need to buy.
So you don't forget, add the product to your favourites by clicking on the star on the menu at the bottom!
THE FILA SOLUTIONS APP: PRODUCT OF THE YEAR 2014!
Elected "Product of the year 2014" by the jury from the German technical magazine Fliesen & Platten and finalist in the TTA Awards 2015 in the category "Excellence in Marketing", the FILA APP is a tool with certified validity!