Renovations involve making so many decisions – let FILA take care of the cleaning and sealing!
Natural Stone Surfaces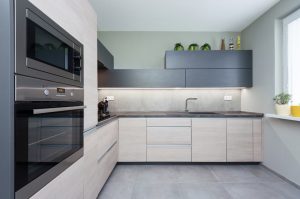 Whether you're gutting the kitchen or just focusing on floors, backsplashes and countertops…
the materials you choose are key in determining the look and feel of the space.
Natural stone surfaces (granite, marble, quartzite, limestone, travertine, slate, sandstone) can certainly increase the value of your home, and when that precious stone has been installed, you'll want to make sure it stays untarnished for years to come.
To keep natural stone surfaces pristine, sealing them is an essential part of the renovation process.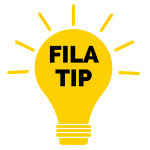 If you're actually living in the home you are renovating, using a water-based sealer is your best bet: Water-based sealers do not emit harmful fumes and have a faster curing time than solvent-based sealers.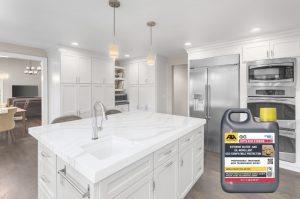 FILA's MP90 ECO XTREME Water and Oil Repellent seals and protects all natural stone, polished porcelain, engineered quartz and grout against stains. The product is food safe, so it's ideal for kitchen countertops. MP90 ECO XTREME sets up in just 2 hours.
Find out more about MP90 ECO XTREME!
Floor Maintenance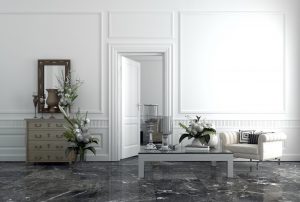 Caring for natural stone floors is simple…
and using concentrated cleaners is an excellent money-saving option – one small bottle goes a long way! Just make sure that the cleaner you choose is appropriate for the material installed in your home.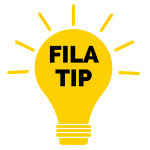 Always use a neutral cleaner for the daily maintenance of natural stone surfaces: They do not leave a residue and will not harm even the most delicate materials!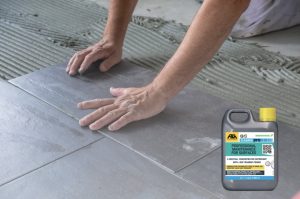 FILA's CLEANER PRO is formulated for natural stone wall and floors coverings. Dilute it 1:200 (25ml in 5 litres of water) and wash the floor. In this dilution, CLEANER PRO does not need rinsing, does not leave a residue and, if needed, can be used in the tank of a floor cleaning machine.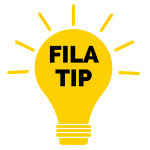 CLEANER PRO can also be used as a heavy duty cleaner to remove stubborn dirt from all natural stone surfaces. Just dilute it 1:30, scrub and rinse.
Find out more about CLEANER PRO!
Countertop Maintenance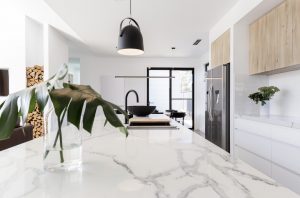 Once those stone countertops are installed and sealed…
cleaning will be a daily task! Spray cleaners are perfect because they're so easy to use.
FILA suggests keeping countertops in top shape with REFRESH! REFRESH renews the existing sealer protection while it cleans. Using it regularly will actually extend the surface's protective sealing. Leave it under the sink – it's your go-to cleaner for stone kitchen surfaces: just spray and wipe!
Find out more about REFRESH!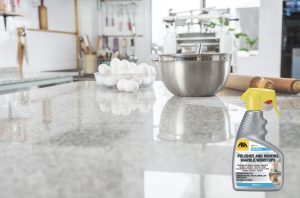 Stay tuned for tips on bathroom renovations!