Limestone is a fabulous flooring material but, because it's very porous, a little extra care is needed during installation.
Before fixing, always pre-seal your tiles. This protects the surface from being marked and it eliminates 'picture framing' which is caused when grout bleeds into the edge of the limestone.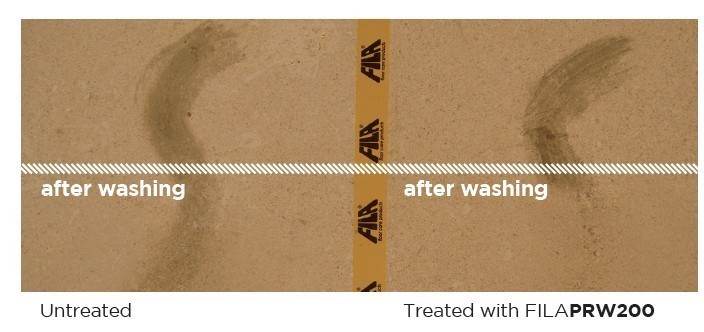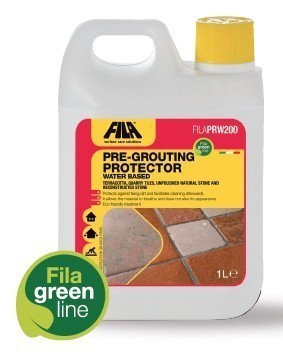 Pre-grouting protector, FILAPRW200 is a great solution, as it protects without altering appearance, it's really easy to apply – and it's VOC-free too. To apply:
Clean the surface to remove any dust.
Apply an even coat of FILAPRW200 using an airless spray pump, paintbrush or fleece pad.
Make sure you apply it right up to the edges!
Leave the surface to dry overnight, before fixing, and remove any excess grout with a sponge before it dries completely.
FILAPRW200 can also be used to pre-seal terracotta and quarry tiles.
Why is it important to pre-treat?
ADVANTAGES OF PRE-TREATMENT:
it protects surfaces from grout residues
it makes grouting easier
it makes cleaning after laying simple
it speeds up drying after initial washing and therefore also the subsequent treatment stages
If you need more advice, just contact our UK Help Line on tel. 01584 877286 or visit www.filasolutions.com