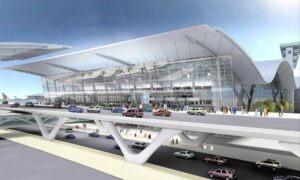 Another big FILASERVICE project has been underway for more than a year now: treatment of the surfaces in natural stone at the new Doha international airport (NDIA) in Qatar.
NDIA is one of the biggest ongoing projects in the world. This airport will have a total surface area of over 22 km² and will handle a maximum of 50 million passengers, but above all, it will be large enough to accommodate the Airbus A380, the biggest airliner in the world. Despite its huge size, the airport is designed to have the lowest environmental impact possible, thanks to careful management of energy savings and the materials used.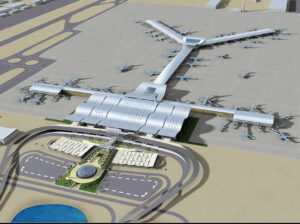 Plenty of attention is also being reserved for treatment of the different surfaces in porcelain tiles and natural stone such as quartzite, sandstone, marble, limestone and granite. For this reason the designers have entrusted treatment to the FILA professionals.
The FILASERVICE technicians carried out various studies and analyses of the materials with preliminary testing in the FILA labs to find the best solutions, strictly water-based (VOC free), to protect these delicate surfaces from traffic and wear. They then provided technical assistance for training of the personnel who will, over the next few months, be in charge of the treatment stage: from washing after laying to protection and maintenance.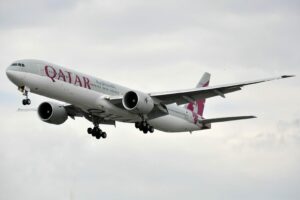 Thanks to use of solvent-free, low VOC-emission FILA protectors, some of which help toward achieving LEED® credits and GEV certification, even huge jobs like an international airport can keep their environmental impact down to a minimum.