We've often asked for advice on cleaning wood floors. There are two golden rules – use the correct product and don't use too much water!
Wood is hygroscopic, which means that it will absorb water. So, when you're cleaning it's important to using a well-wrung mop or cloth and to only dampen the surface slightly. (As a benchmark, the film of water should dry within a minute.) Some wood species are more sensitive to moisture than others, like hard maple and beech, so take extra care with these!
It's also important to choose the right pH-neutral cleaning product. Avoid abrasive and harsh cleaners, as well as polishes that will leave a slippery film.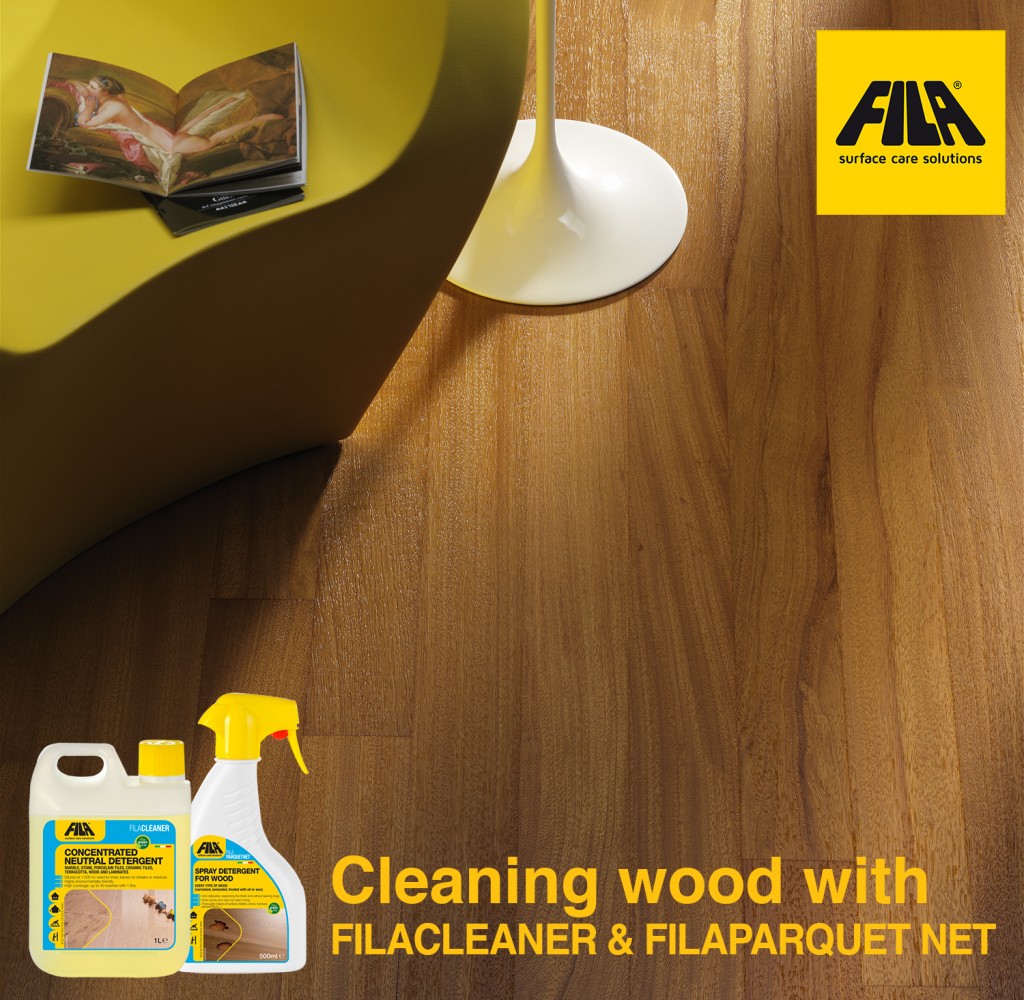 For best results, we recommend FILACLEANER.
1. Just dilute – 1:200 – using clean, luke-warm water. Mop the surface and leave to dry; no rinsing's required!
2. For very dirty floors, increase the dilution to about 1:30 – 1:50. Wipe the floor after the initial mop to remove any residue and then rinse with clean water.
For a fast clean, without water, try FILAPARQUET NET. It's a spray detergent for wood floors with a lacquer and oil pre-finishes.
1. Just spray onto a clean, damp cloth and wipe the surface. It dries really quickly and there's no need to rinse! Great for spot cleaning, when you're in a hurry!
If you need more advice, just contact our UK Help Line on tel. 01584 877286 or visit www.filasolutions.com