Waking up to a clean bathroom is one of the best ways to get the day off to a good start, yet keeping it that way for the whole week is truly a challenge. Post-workout showers, daily rubber ducky baths, make-up rituals and quick doggy washes make daily upkeep an extreme sport, but with a few simple tips you'll have a guest-ready bathroom every day of the week.
The key to a clean bathroom starts way before the cleaning actually begins. Choosing the right products during the installation process guarantees fool proof cleaning for years to follow.
Don't have a new bathroom? Don't despair, read on for how to maintain time-tested bathroom surfaces.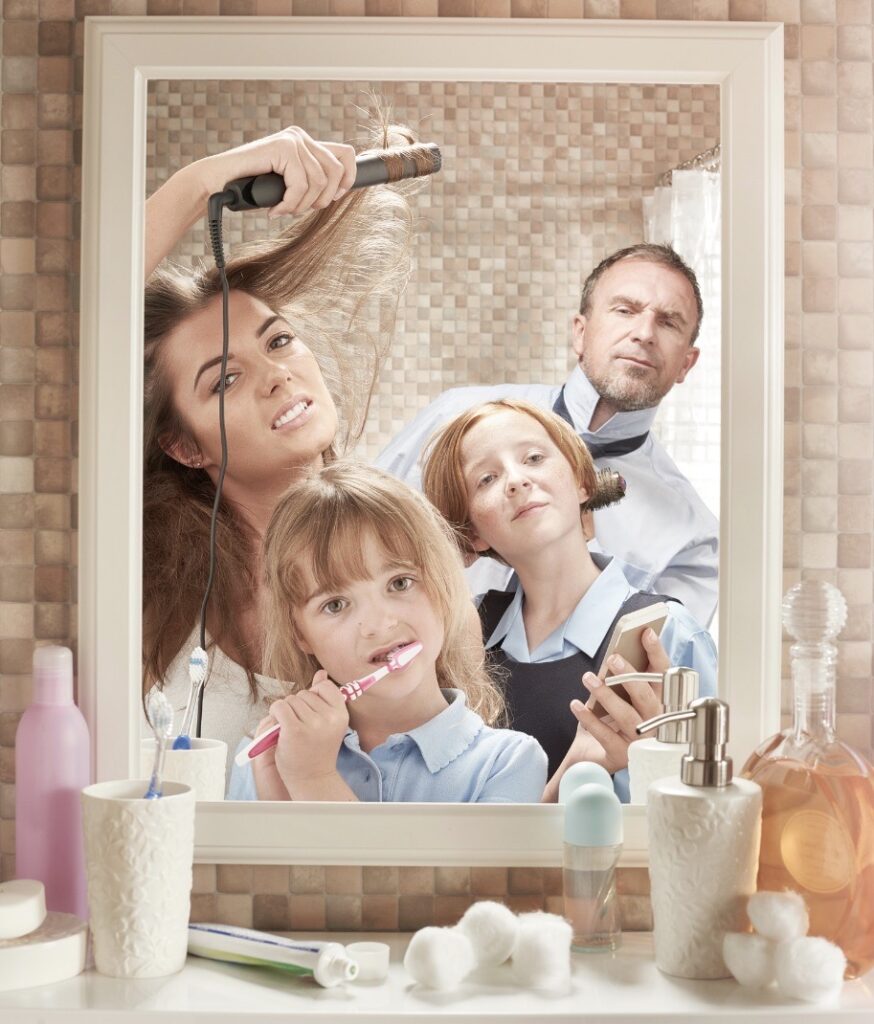 1. Porcelain and ceramic tile grout joints: nip mold growth in the bud
When designing a new bathroom, grout joint color is one of the most important choices. Choosing a grout that's similar to the tile color can help to create a seamless look, while choosing a contrasting grout color accentuates the tile and gives the space a more geometric feel.
Now let's look at grout. Cement grout is a widely-used standard and economical choice. But remember, the cementitious grout contains micropores that absorb water and dirt, becoming a receptacle for mold and bacteria growth.
Hence, an essential step in keeping a clean bathroom starts with sealing cementitious grout joints. FILA's GROUT PROOF Grout Sealer is an ideal grout sealing choice. It protects tile grout joints from water, humidity and bacteria growth, making cleaning fast and easy. GROUT PROOF keeps grout joints looking like new for years!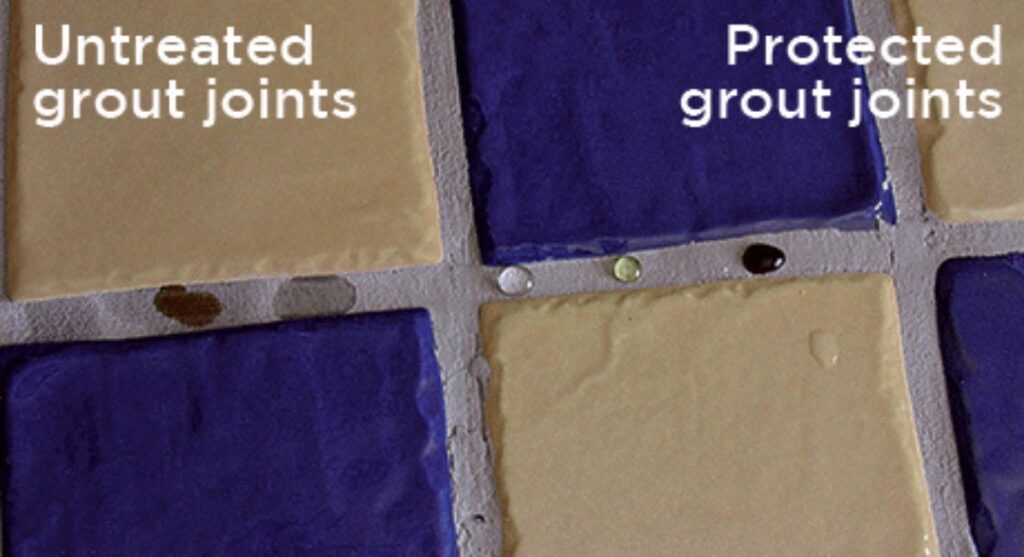 2. Clean bathrooms: closing the gap
In addition to seeping into the porosity of grout joints, humidity in bathrooms also trickles into the gaps between any two elements: think the joint between the sink and wall, tub and wall, or even showers stall joints. Silicone is applied along any gap between bathroom surfaces to ensure that water droplets do not work their way behind the scenes, causing mold and bacteria growth, and even infiltrations.
That's why proper silicone application is so important, and to do it right, you'll need a couple of tools to help you out. FILA's R&D lab has designed SILICONE REFINER Smooth Finishing Spray to help shape silicone sealing immediately after the silicone application. SILICONE REFINER along with the Silicone Finishing Tool are a must for clean bathrooms. They allow the silicone to fill the joints, preventing air bubbles.
The results are not only professional, they're also hygienic because the elimination of air bubbles means removing a nesting place for germs. The product's RAPIDDRY TECHNOLOGY provides fast drying action without leaving a slippery residue. And don't worry, SILICONE REFINER won't damage or corrode aluminum and steel trims. Take a look at how to use it below.
Now that we've talked about what to do while you're installing a new bathroom, let's look at how to clean bathrooms, both old and new!
3. Clean bathrooms: sparkling cement grout tile joints
Even if they're sealed, dirt can still layer on the joint throughout the week, so using a spray grout cleaner is part our recommended cleaning routine. FILA's GROUTRENEW Grout Cleaner and Deep Stain Remover thoroughly cleans cement grout joints in tile walls and floors. The ergonomic spray bottle is easy to use: just spray GROUTRENEW directly on the grout, let sit for a few seconds, then scrub with an abrasive pad or brush. Lastly, rinse with plenty of water. And like all FILA cleaners, it's biodegradable.

4. Clean bathrooms: no more limescale
Hard water is water that has a high mineral content. These minerals leave a buildup on bathroom fixtures and surfaces over time. According to the US Geological Survey, a large part of the United States is affected by hard water, so it's always a good idea to use a limescale cleaner on a weekly basis.
We recommend using SHOWERCLEAN & SHINE Bathroom Soap Scum Remover to get rid of soap scum, water spots, grime and limescale from ceramic and porcelain tile walls and floors, fixtures, glass, shower stalls and tubs. SHOWERCLEAN & SHINE does not damage stainless steel fixtures. Like all acid cleaners, do not use this product on acid sensitive materials such as marble, limestone and travertine.
Thanks for reading our post on clean and healthy bathrooms. For information about how to clean tile floors, read this blog post!