Decorative encaustic tiles are becoming increasingly popular throughout the home, but users often aren't aware that this material is highly absorbent and requires special treatment in terms of cleaning and protection. We look at the characteristics of the material and identify which products to use for cleaning and protecting encaustics in bathroom installations.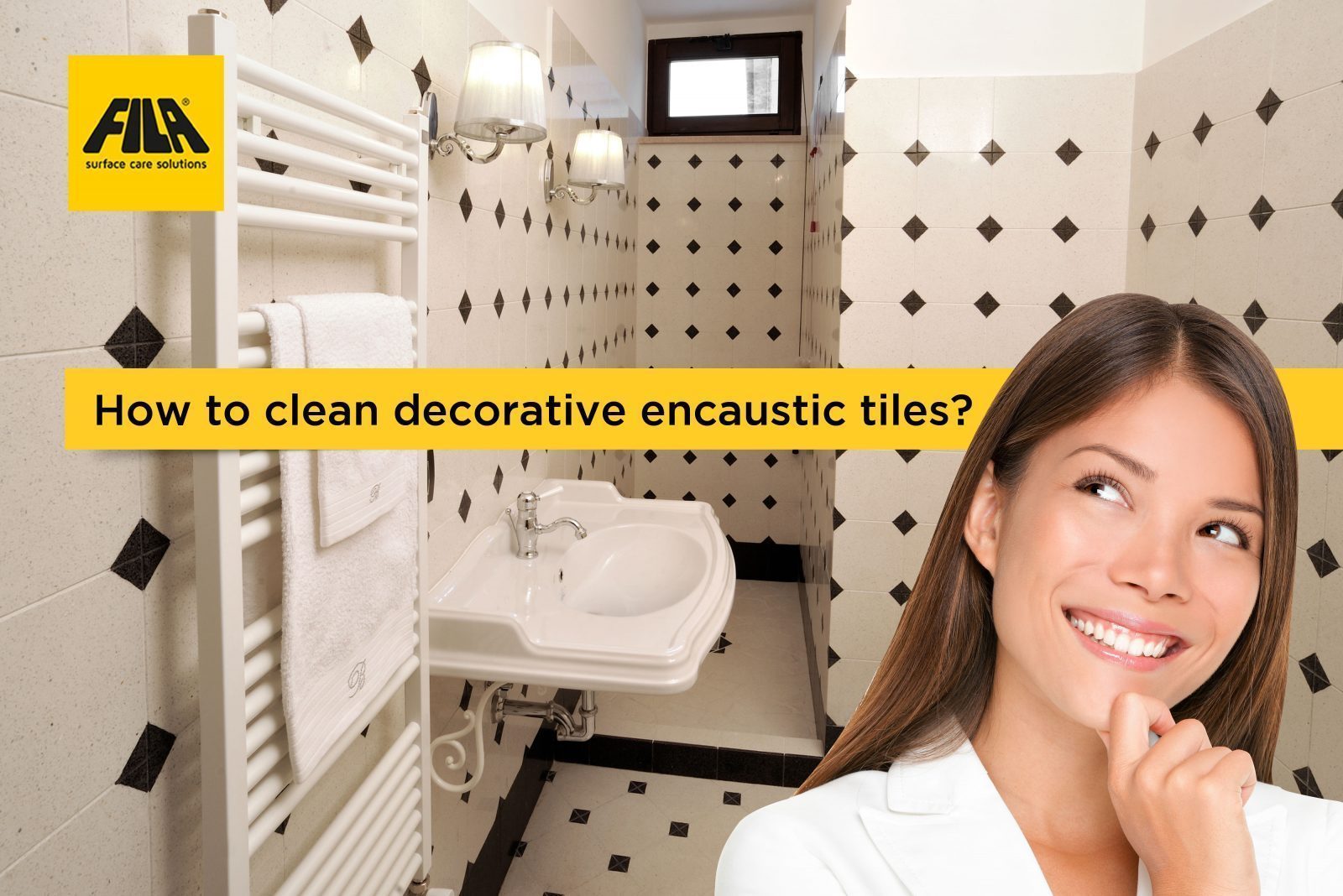 Encaustic tiles were once widely used for decorating the floors of heritage properties and private homes. After a period during which they were seldom used, there's now a huge revival, along with introductions of new designs, in modern geometrical patterns and vibrant colours.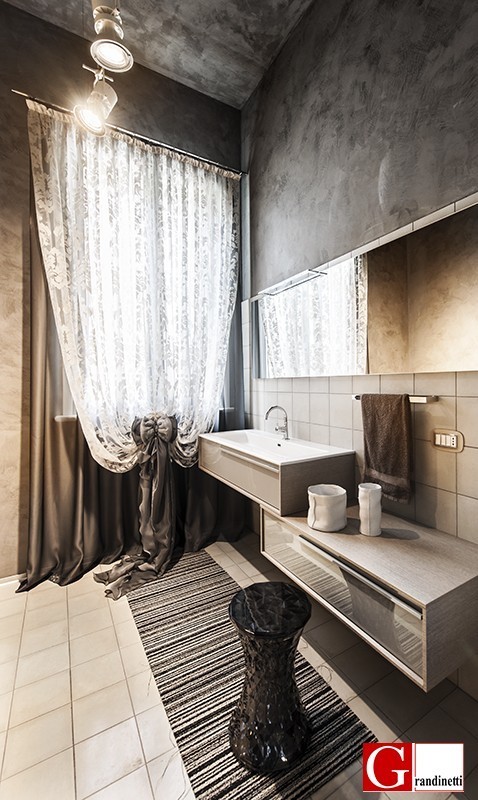 What should I use to treat cement tiles in the bathroom or kitchen?
Encaustic tiles are made up of several layers; the lower layer comprises high strength cement and aggregate, while the top layer is made of marble powder, white cement and inorganic pigments. This makes the material highly absorbent and sensitive to acid erosion. It is, therefore, essential that you use the correct products, from the initial wash onwards.
Cleaning cement tiles with FILAPS87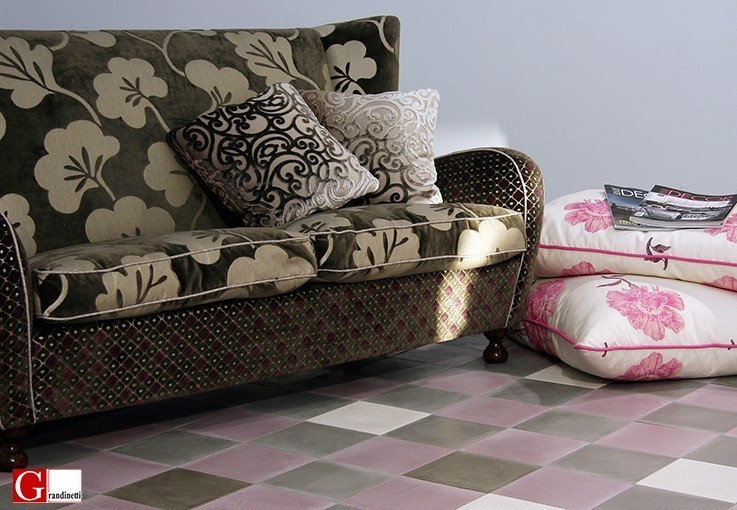 For both cleaning new tiles after installation and restoring original encaustic tiles, we recommend using FILAPS87 degreasing detergent at a 1:5 dilution. First, dampen the surface with water, apply the solution to the floor and leave it to act for five minutes. Then, scrub the floor with a brush, remove the residue with a cloth and rinse well with clean water.
Note: never use acid products, white spirit solvents or ammonia!
Protecting bathroom cement tiles against staining with FILAFOB and FILAMP90 ECO PLUS
First and foremost: when applying a protective treatment to cement tile floors, it is essential that the floor be perfectly dry. If the treatment is applied too soon, it will block the evaporation of the humidity under the tiles and leave damp marks.
To protect the tiles against staining without changing their original look, we advise using FILAFOB (solvent-based stainproofing) or FILAMP90 ECO PLUS (water-based stainproofing).
Use a flat paintbrush to apply one even coat of product, taking care to impregnate the joints as well. If using FILAMP90 ECO PLUS, apply a coat to impregnate the entire surface, then remove any excess before it dries.
The surface can be walked upon once it's completely dry.
Polishing encaustic tiles with finishing wax
Waxing encaustic tiles protects the surface against soiling caused by foot traffic. It can also restore the aesthetic of original tiles, whilst emphasising their colour and design.
For a satin finish, use FILASATIN wax; for a more polished look, FILACLASSIC is ideal. In both instances, apply two coats of wax at a one-hour interval. The surface can be walked on after one hour.
Note: Wax isn't recommended for bathrooms and wetrooms.
Cleaning encaustic bathroom tiles with FILACLEANER
For normal care, the ideal product for decorated cement tiles is FILACLEANER. Pour 3 caps of fluid into 5 litres of water and clean the surface with the solution.
We recommend cleaning the floor a couple of times a year, or when it is particularly dirty, with FILACLEANER at a 1:30 dilution, and then finishing with one coat of wax (FILACLASSIC or FILASATIN).