Now that spring has arrived, we can at last spend some time in our gardens.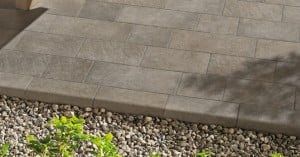 Before you start using your patio, you'll probably want to clean the paving stones. Outdoor surfaces, like patios, paths and driveways, can become very dirty after being battered by the cold, wet, winter weather.
Among with hard-to-remove stubborn marks, there might also be chewing gum, pieces of sticky tape, or even glue on the surface. But how can you remove glue stains and other residues left by sticky substances from outdoor surfaces?
PS87 PRO is the ideal solution. It can be used on all types of outdoor floor surfaces, including ceramics, natural stone and even clay tiles. Removing marks and restoring patio surfaces to their pre-winter glory is easy, thanks to Fila's range of external surface cleaning products. Just select the right product and follow the step-by-step instructions!
We recommend PS87 PRO for removing sticky substances because it's a cleaner and wax remover which works on the toughest external surface stains, removing them and de-greasing at the same time.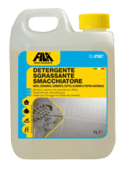 And here's a top tip! Use PS87 PRO diluted with warm or hot water for best results.
To remove really stubborn marks from external surfaces, dilute PS87 PRO with water (please follow the instructions on the label) and start rubbing. PS87 PRO will clean and degrease all types of external floor-type surfaces, no matter how dirty they are.
To find out more, contact the cleaning experts at Fila!