In the last post we talked about Fila's long-term collaboration with Atlas Concorde, a company that specialises in the manufacturer of ceramic floor surfaces.   Now, we're going to take another look at this type of flooring and provide some useful advice on how to clean porcelain and ceramic tiled floors.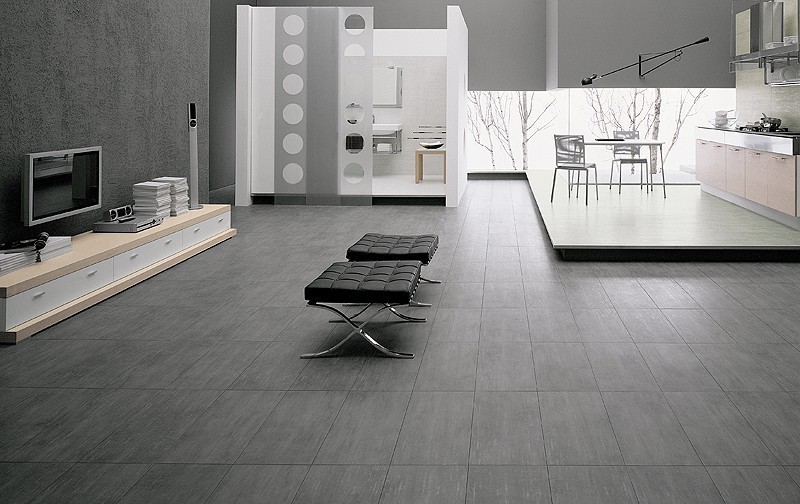 If your floor surface is marked by, for example, rubber soles of shoes, then ceramic or porcelain tiles will need to be cleaned with an abrasive action to remove the marks. The marks in this case are superficial and have not been absorbed into the ceramic surface. To remove scuff marks, simply apply FILACLEANER or FILAPS87, diluted according to the instructions on the label, onto the floor and use a synthetic scouring pad to remove the marks. Then rinse the surface thoroughly with water.
FILACLEANER is suitable for both porcelain and ceramic floor tiles and it will not attack or damage the surface. Thanks to its high concentration, FILACLEANER  (with different levels of dilution) can be used on all surfaces throughout the home. The product, with its delicate lemon scent, will remove any marks left by shoes and will leave the freshly cleaned area with a pleasant fragrance.
If the surface which needs to be treated has coloured stains, such as those left by ink, coffee or marker pens, then use FILASR95, as this product has been formulated specifically for removing coloured organic stains. After shaking the container (to activate its best cleaning properties), just pour the solution onto the area requiring treatment and leave for about 15 minutes. Then remove the residue with a damp sponge and rinse with water. Repeat if necessary.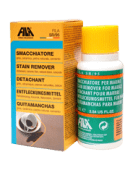 You can use FILASR95 for cleaning porcelain and ceramic tiles, as well as stone, agglomerate and concrete surfaces.
Our two products – FILACLEANER and FILASR95 – both offer a level of cleaning which is unparalleled.
If you would like to receive more information about our products, or advice on how to clean porcelain and other types of flooring, please contact us.