Cleaning any kind of floor with just one product is possible, thanks to FILACLEANER neutral detergent, ideal for marble, porcelain tiles, parquet, terracotta…
Ordinary maintenance of floors is often a nightmare, especially for those who have different surfaces in the home. Each material in fact has its own characteristics that normal detergents are unable to clean effectively.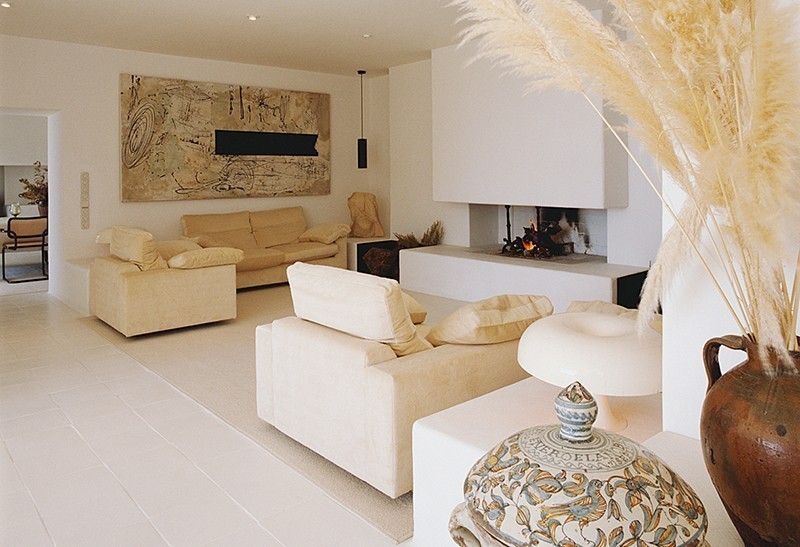 How to clean any surface and finish with just one product
Thanks to its neutral formula, FILACLEANER gives perfectly clean results even on the most delicate or treated surfaces, such as lappato porcelain tiles, polished or brushed marble, prefinished parquet or crackle-glazed ceramic tiles. It is also ideal on waxed surfaces such as encaustic cement tiles, terracotta and natural stone. With just one product, therefore, you can clean any floor or surface in your home.
Here you will find the technical info sheet and safety sheet for the product
Advantages: high yield, great savings and perfectly clean surfaces
What makes FILACLEANER different from a normal detergent on the market?
FILACLEANER is a concentrated detergent that can be used in various dilutions depending on the dirt to be removed. For ordinary maintenance, just one drop is enough: just 25 ml in a 5-litre bucket of water. A litre of product therefore goes a very long way and as a consequence also means big savings:
Average maintenance cost €0.01/m²
– Just 1 litre of product is enough for 50 washes and/or for cleaning up to 500 m².
– 1 litre of product lasts up to a year.
values estimated by FILA on a surface of 150 m² washed once a week (diluted 1:200).
When used diluted for ordinary maintenance, FILACLEANER does not need rinsing and does not leave any residues. Normal detergents, on the other hand, often contain shine additives that deposit on the floor and over time form unsightly streaks and marks or, even worse, make the surface slightly sticky, therefore attracting dirt even more easily.
How to use: simple advice for better cleaning
Dilute 25 ml of product in a 5-litre bucket of hot water
Rinse the cloth or mop out frequently in the washing solution and wring out well before wiping over the floor
Clean small sections of the floor at a time, wiping each one twice to ensure a perfectly clean surface.
Change the washing solution for a fresh one every 50 m² or so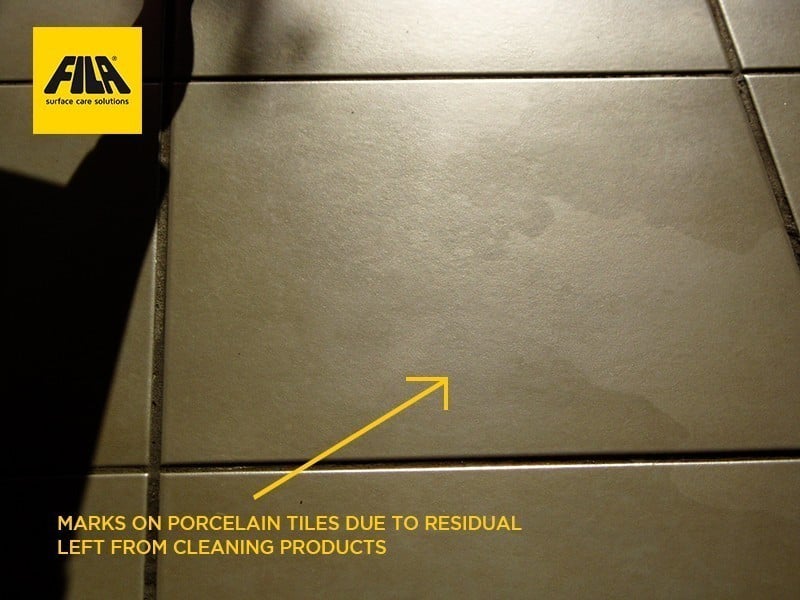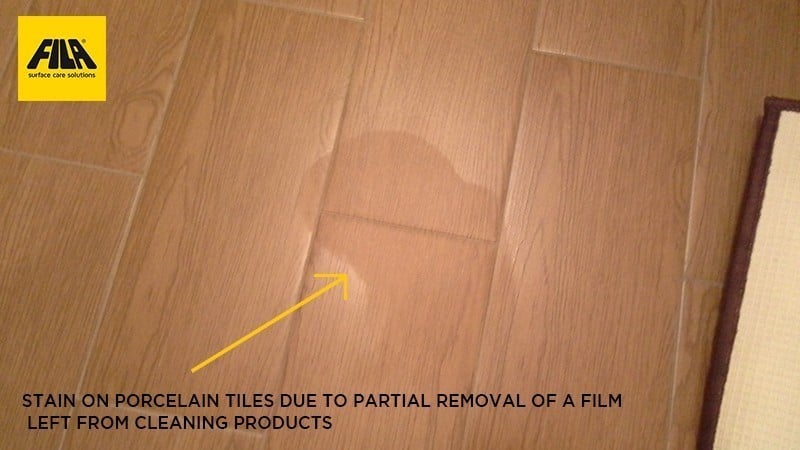 Particularly dirty floors? FILACLEANER cleans them as well!
Have we already said the FILACLEANER is concentrated? Well, this means that it can also be used to clean really dirty floors. In this case, just use a more concentrated dilution: 1:30 or 1:50 and rinse afterwards with clean water.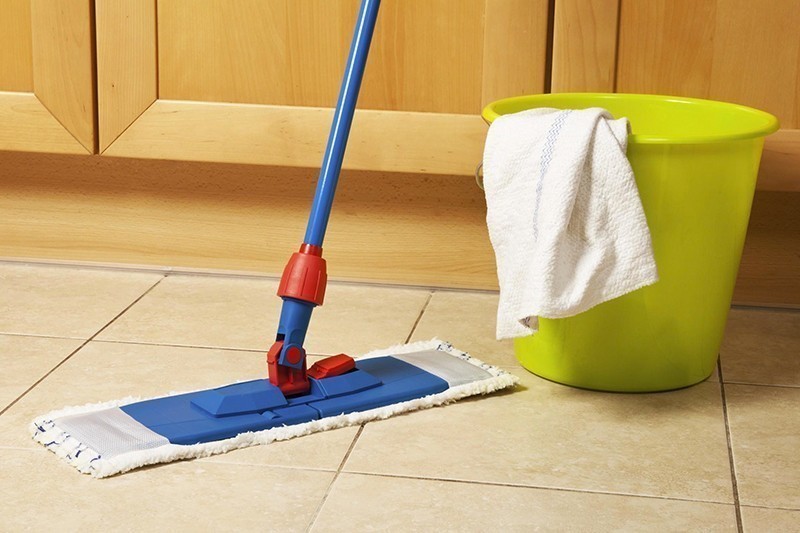 Guaranteed efficacy: the product most recommended by manufacturers of porcelain tiles and stone!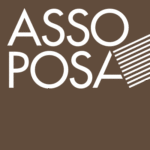 FILACLEANER is the detergent recommended by over 200 manufacturers of porcelain and ceramic tiles and stone, who endorse it in their catalogues for maintenance of their products.
But that's not all! ASSOPOSA, the Italian association of companies of layers and installers of ceramic tiles, recommends FILACLEANER and the other FILA detergents because they are effective and respect both materials and grouting.
ADVICE FROM THE EXPERT: A FEW TIPS FOR CLEANING THE HOME
1. First of all, good initial washing
Thorough initial washing means floors stay beautiful and protected at length. Fila has fine-tuned a line of specific products that remove grout, residues of plaster, building site dirt, etc.
2. Do not use alcohol or ammonia.
Alcohol and ammonia harm surfaces, treatments and finishing waxes, altering their natural beauty. Never use them, not even on stains, which can be removed with Fila products.
3. It is better to use warm water.
Fila products give optimum cleaning results. But they become unbeatable with the addition of a little warm water: when you dilute the detergents, their efficacy actually increases. Keep this in mind and the result will be surprising.
4. No steam, thank you.
Fila advises against using steam machines on all wooden floors and on waxed floors. Fila products allow you to clean just as quickly, but much more satisfactorily and without harming the materials.