Summer is just around the corner and with it comes a desire to spend time in the garden. Terracotta is definitely one of the most beautiful materials used outside. But we have to admit that it is not simple to keep clean as it dirties easily due to exposure to all kinds of weather and in part tends to lose its original warm hues. Here are three FILA tips for cleaning terracotta outside, easily and quickly.
1. Cleaning terracotta outside: eliminate stains and white powders (salt efflorescence)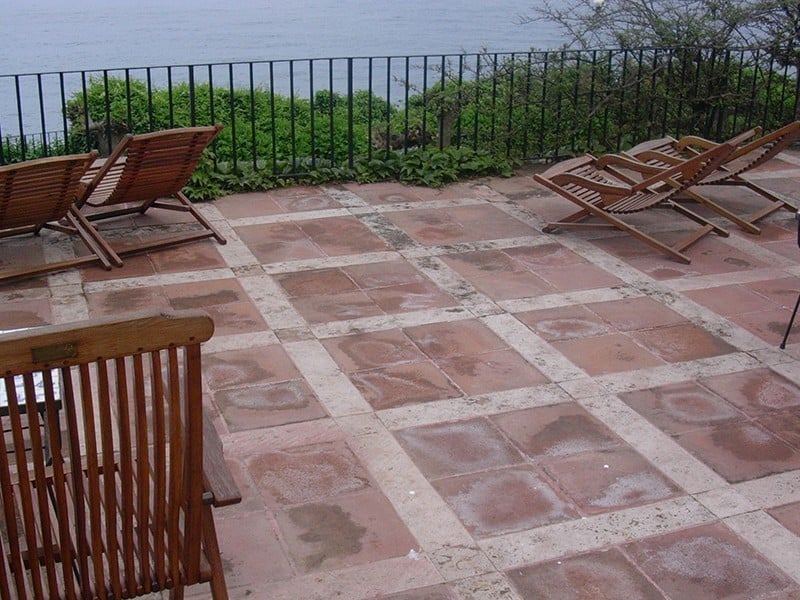 If your floor in terracotta tends to flake or to show white stains, it is probable that it has salt efflorescence due to damp rising from below. In these cases we recommend cleaning terracotta outside with DETERDEK PRO or PHZERO, the FILA concentrated descaling products ideal for terracotta, fair-faced brick and quarry tiles, both effective against salt blooming due to too much humidity.
Read here how to use DETERDEK PRO to remove efflorescence and laying residues
2. How to clean algae, moss or mould from terracotta floors?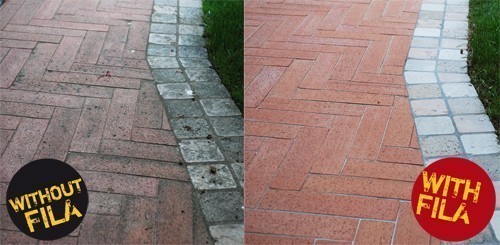 It's simple, just use ALGACID, the quick detergent for outdoor use that eliminates algae, mould and lichen from outdoor walls and paving. FILANOALGAE is also ideal for removing various kinds of dirt: blackening from smog, dust, stains from old leaves, etc.
Here is how to remove mould from walls
3. Ordinary maintenance of terracotta outside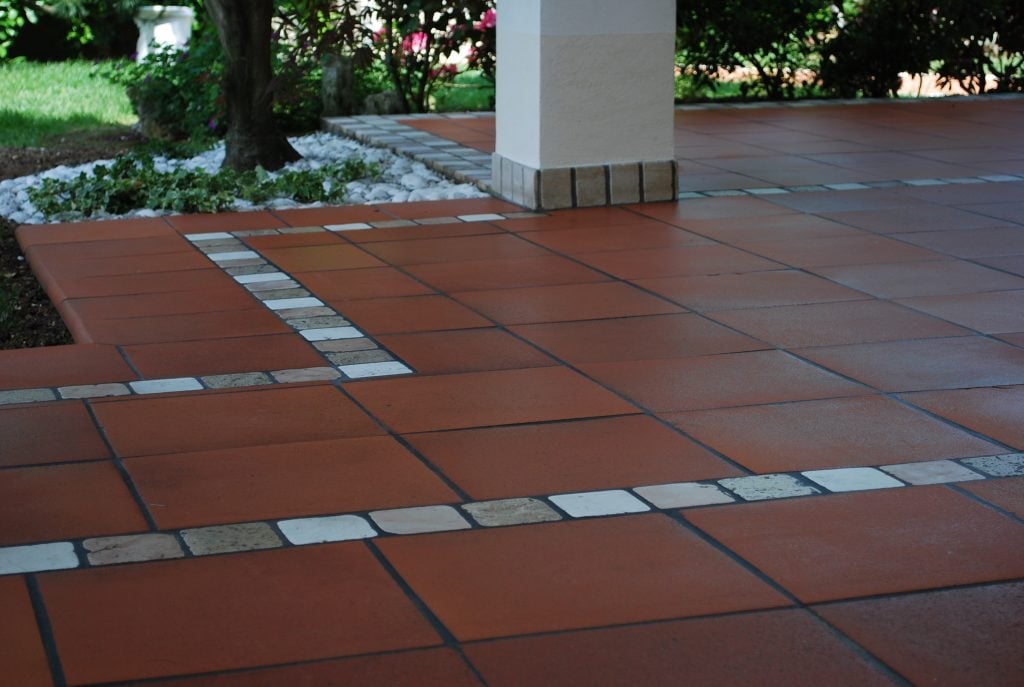 For daily cleaning of your paving, we recommend using CLEANER PRO, the FILA neutral detergent ideal for ordinary washing of all surfaces and trims because it cleans without leaving residues.
A couple of times a year however, remember to give the terracotta a more thorough clean with a degreaser like PS87 PRO, to remove any accumulated dirt due, for example, to old leaves, dust or greasy stains.
Read here how to use PS87 PRO to remove dirt, stains and wax from surfaces in your home.
And now… an extra tip for treating terracotta outside
It is very important to treat terracotta outside to protect it from deterioration due to the elements or stains.
How do you choose the right treatment? Easy:
– If you have floor or wall coverings in terracotta exposed to the elements, try HYDROREP or FILAES82, the breathable water-repellents that protect against damp and prevent the formation of efflorescence, algae and moss.
– If you have a drive or patio in terracotta that tends to stain (i.e. due to cars, ovens or barbecue…) protect them with W68 or FOB XTREME, the natural-effect stain protectors that protect all absorbent materials like terracotta, quarry tiles and fair-faced brick from dirt and oily stains.