Summer is just around the corner and with it comes a desire to spend time in the garden. Terracotta is definitely one of the most beautiful materials used outdoors, but we have to admit that it is not simple to keep clean! It gets dirty easily due to exposure to the elements, fading its characteristic warm hues. Here are three FILA tips for cleaning terracotta outdoors simply and quickly.
1. Cleaning terracotta outdoors: eliminate stains and white powder (efflorescence).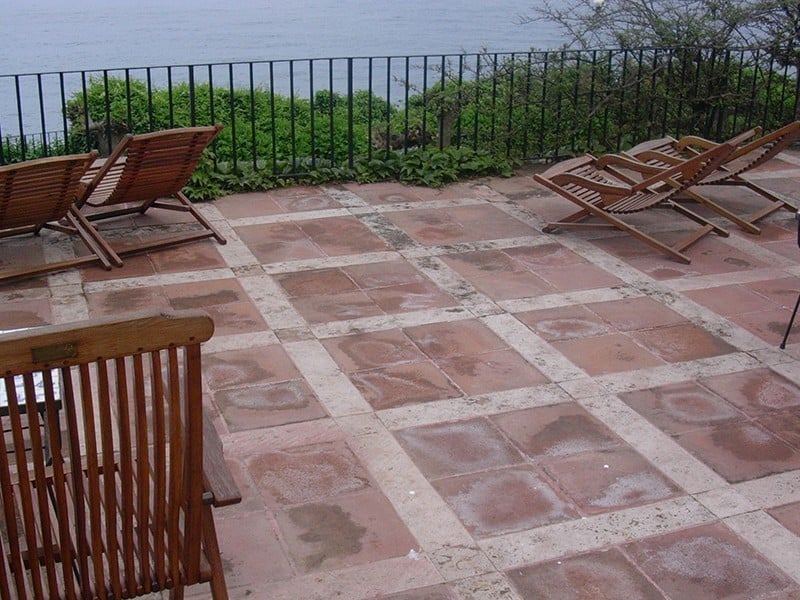 If your terracotta floor tends to flake or to show white stains, it is probably the result of efflorescence (salt rising to the surface due to the evaporation of water in the material). In these cases we recommend cleaning terracotta with DETERDEK, an acid cleaner ideal for terracotta, porcelain and ceramic tile, acid resistant stone and quarry tile.
2. Regular maintenance of terracotta outdoors.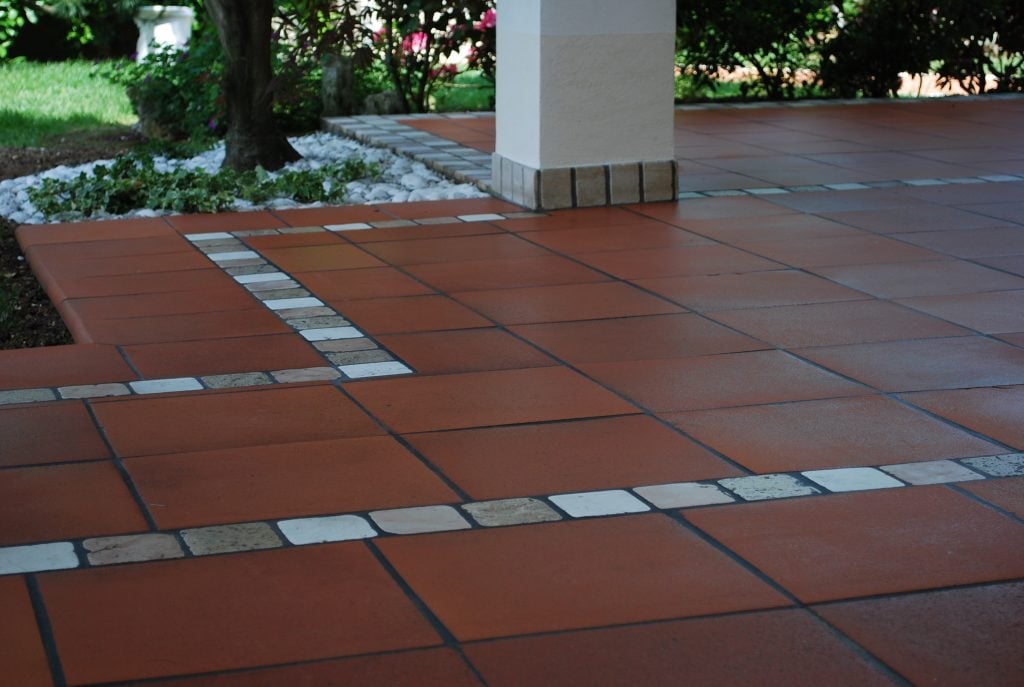 For daily cleaning your paving, we recommend using CLEANALL, a neutral cleaner ideal for the everyday maintenance of terracotta, porcelain and ceramic tile, LVT, wood and laminates. When diluted 1:200, the product leaves no residue and does not require rinsing.
A couple of times a year, however, remember to deep clean terracotta floors with a degreaser like PS87to remove any accumulated dirt due to old leaves, dust or grease stains.
Find out more about PS87.
3. And now… an extra tip for treating terracotta outdoors.
It is very important to treat terracotta outdoors to protect it from deterioration due to weathering or stains.
How do you choose the right treatment? Easy!
– If you have floor or wall coverings in terracotta exposed to the elements, try HYDROREP, a breathable water-repellent that protects against humidity and prevents the formation of efflorescence, mold and moss.
– If you have a driveway or patio in terracotta that tends to stain, protect it with FOB, a natural-effect sealer that protects all terracotta, natural stone, grout, concrete and quarry tile from dirt and oil stains. The product does not alter the frost resistance of terracotta.