In the field of construction and design that embraces minimalism and continuity, large format ceramic slabs are the trend of the moment.
Thanks to modern production processes, which make ceramic available in XL sizes, large size tiles for wall coverings are increasingly more widespread in both commercial and residential buildings.
These large tiles do however require careful attention at the pre- and post-installation stage, as the laying surface must be perfectly flat, clean, without loose dirt and therefore cleaning is extremely important for guaranteeing correct laying.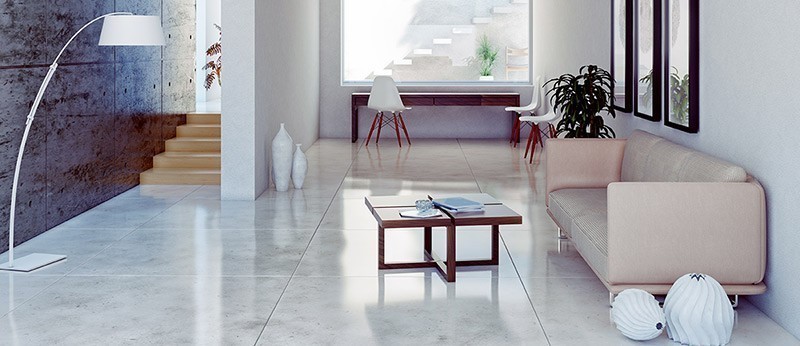 What FILA system can be used to correctly clean large format ceramic tiles?
Always quick to respond to market requests, FILA has a system for correct cleaning both before and after installation. DETERDEK is the acid-based cleaner for ceramic tiles that removes encrusted dirt after installation and building site dirt without altering the appearance or colour of the materials and without releasing fumes harmful for the operator or the environment.
What is the first step for correct laying of large format tiles?
From the moment prior to installation of large format ceramic tiles, thorough cleaning with DETERDEK is therefore important to ensure that the back of the tiles are free from dust or small impurities that could reduce the efficacy of the glues used.
Why is initial cleaning essential?

Just as important is initial cleaning, to remove residues of glue or grouting, which on large formats are often the cause of the "window effect". This can easily be removed with DETERDEK detergent, which is not simply a buffered acid but an acid containing a detergent that makes removal of the polymeric component (additive) in concrete grouting easy.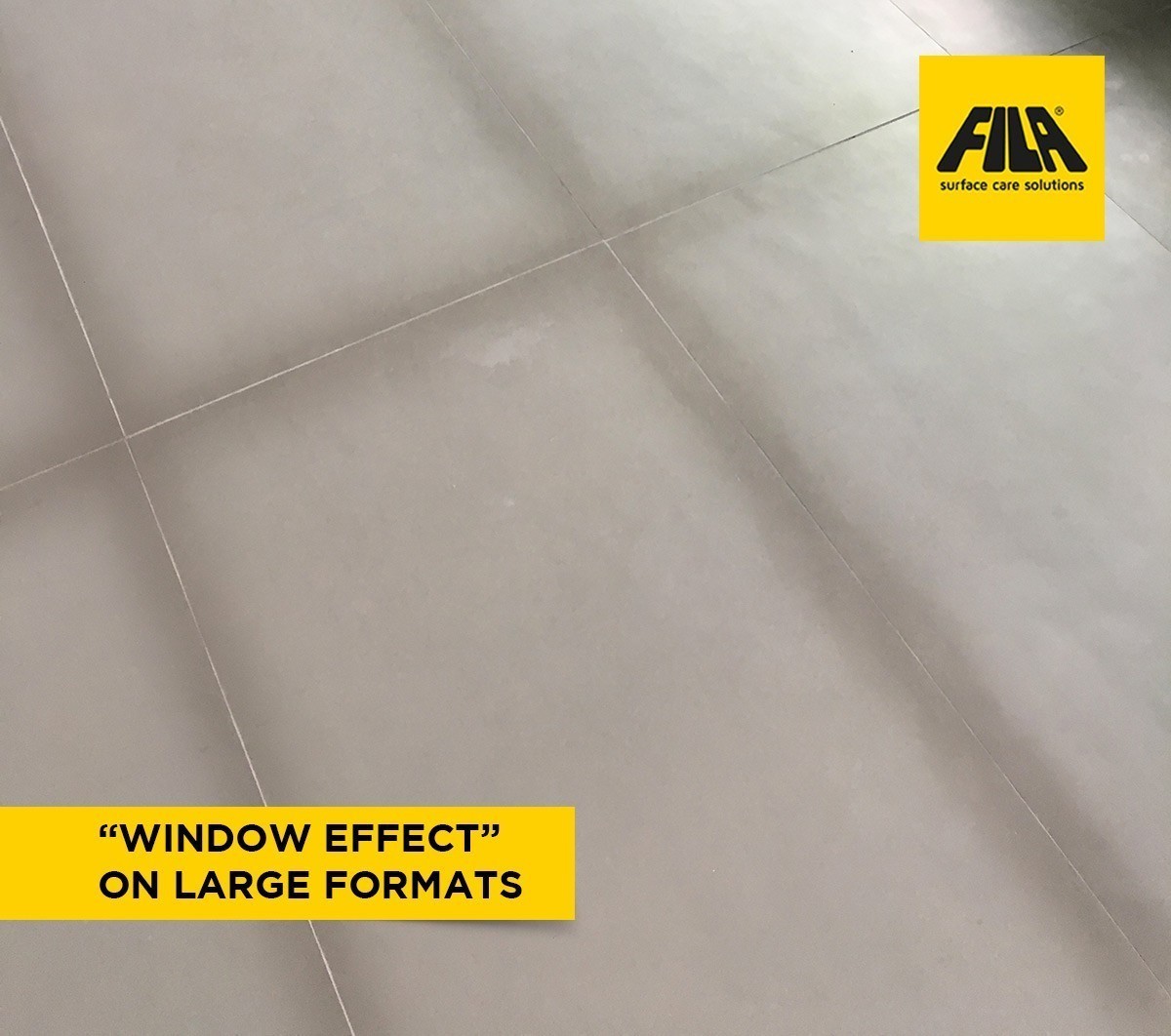 What should I use for ordinary cleaning of large format tiles?

For everyday cleaning, FILA recommends FILACLEANER; when diluted it does not need rinsing and does not leave residues. Normal detergents, on the other hand, often contain shine additives that deposit on the floor and over time form unsightly streaks and marks or make the surface slightly sticky, therefore attracting dirt even more easily.
How should I use FILACLEANER?
1) Dilute 25 ml of product in a 5-litre bucket of hot water
2) Rinse the cloth or mop out frequently in the washing solution and wring out well before wiping over the floor
3) Clean small sections of the floor at a time, wiping each one twice to ensure a perfectly clean surface.
4) Change the washing solution for a fresh one every 50 m² or so.