It's just one week until Fila exhibits at the Surface Design Show – at London's Business Design Centre. Entry is FREE – just register at www.surfacedesignshow.com.
The exhibition is a showcase for cutting edge, inspiring materials. For Fila, it will mark the official UK launch of MP90 ECO PLUS. The new LEED-approved sealant is designed for the treatment of internal and external polished and unpolished natural stone, as well as polished porcelain surfaces.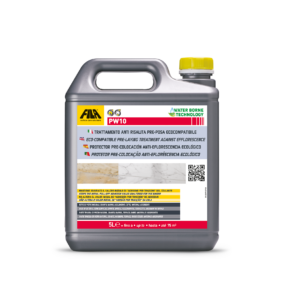 Other Fila Green Line products on show will include PW10, a solvent-free contaminate-blocker, developed for professional treatment of absorbent materials, including stone and terracotta.
Come and meet the Fila UK team on Stand no. 325. For more information, contact Fila UK on tel. 01584 877286, email filaUK@filasolutions.com or visit www.filasolutions.com