Protectants or sealers, irrespective of the terminology employed, bring forth substantial and enduring advantages for tile and stone installations. These remarkable solutions adeptly cater to the demands of challenging environments, diverse applications, and the unrelenting expectations of discerning customers. Within the realm of grouting porous materials such as encaustic tiles and limestone, the roles of sealers and pre-sealers stand apart. For instance, following the installation of tiles, a sealer assumes its position, creating a safeguarding shield on the surface.
A pre-grouting protective agent, however, is very different and enters the picture before the grouting process altogether. Its mission is to counteract the absorption of moisture and pigments from the grout as it is applied, thus averting potential staining or discolouration. If you find yourself frequently working with cement-based tiles or other porous materials, this post is dedicated to emphasising the significance of pre-sealing. While some tilers may choose to skip this stage, our strong recommendation is to avoid doing so. Keep reading to explore the key features of FILA's PRW200.
Why do some materials need pre-sealing?
It's pretty challenging to imagine the initial unappealing appearance that arises after grout is applied to cement tiles or other absorbent materials. The process of inserting grout into the grout joints involves spreading it across the tile surface, and when dealing with certain types, the task of removing grout and performing cleanup can be somewhat problematic.
When working with a porous material like cement, this task becomes even more demanding, primarily due to the constraints of using acidic substances. The advantage offered by a product like PRW200 lies in its ability to facilitate the effortless removal of grout after the grouting process is complete.
Using a pre-sealer will lead to a successful installation
While using a pre-sealer like PRW200 on cement tiles isn't always obligatory, those experienced in cement tile installation might find it unnecessary. In a historical context, pre-sealing products weren't available when cement tiles were first used in the thirteenth century. However, incorporating pre-sealing can be seen as an additional step that contributes to ensuring the success of the overall project.
Porous surfaces that benefit:
PRW200: the solution for unpolished stone, terracotta and quarry tiles
PRW200 stands out as an exceptional water-based water-repellent protector meticulously engineered to tackle the challenges of soiling during fixing processes. Its unparalleled formulation not only acts as a barrier against water absorption but also upholds the innate appearance of materials. This innovation is especially potent on porous surfaces like terracotta, quarry tiles, natural stone and reconstructed stone, agglomerates, and encaustic tiles.
By streamlining the grouting process, PRW200 dramatically curtails drying times and simplifies the post-installation cleaning procedure. It also takes a proactive stance against the dreaded 'picture framing' effect, a stubborn issue that is notoriously tough to rectify.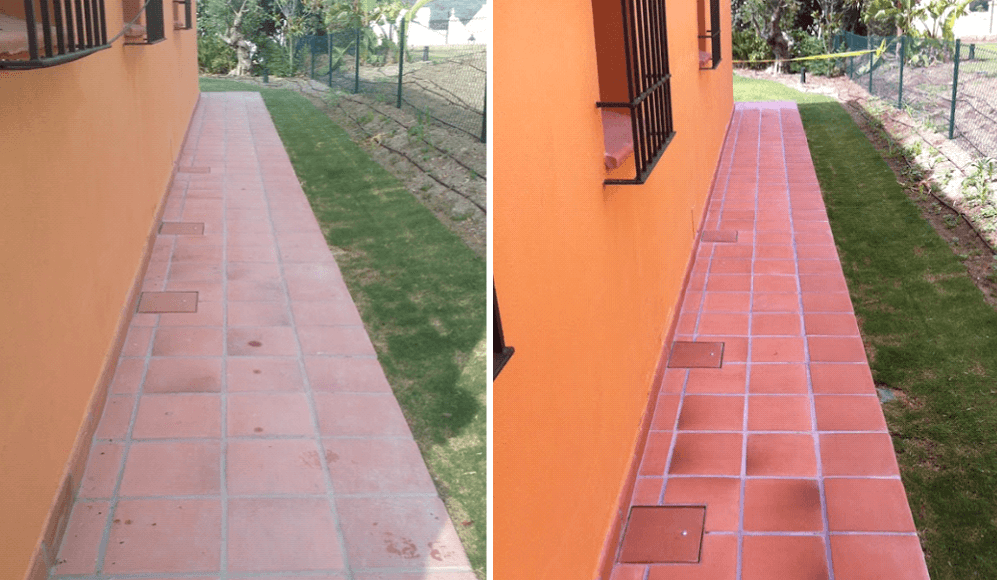 Why use PRW200 as a pre-laying treatment?
Key benefits and primary strengths
Safeguards against grout-related issues by providing a protective barrier

Maintains the strong bond between the grout and the underlying material, ensuring reliable adhesion

Simplifies the post-installation cleanup process, promoting easy maintenance

Accelerates drying times, thus expediting subsequent treatment procedures

Preserves the natural appearance of the material without any visual alteration

Acts as a durable protective sealer, providing long-lasting defence

Facilitates effortless application, even for those without extensive experience

Enables the option for additional protective treatment after the initial application

Remarkably low in VOC emissions, meeting stringent EC1Plus standards

Contributes to fulfilling LEED credit requirements, aiding in sustainable projects

Holds an exceptional A+ classification, adhering to the French VOC regulation's standards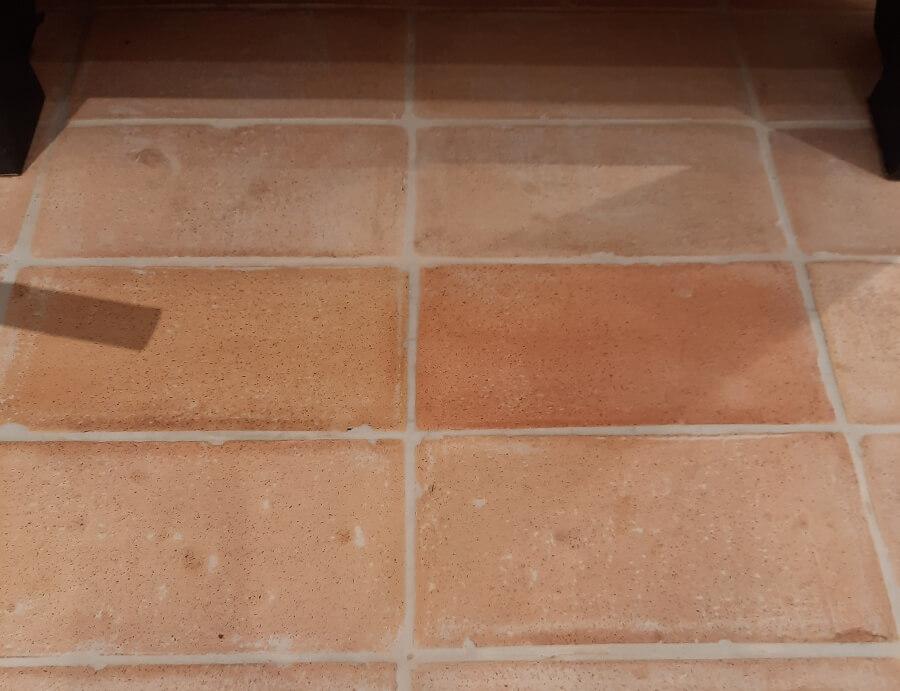 Usage method
Using PRW200 is a straightforward process that provides adequate protection for porous materials. Before you begin, however, consult the technical data sheet for any specific information you may need. Here's how to use this pre-grouting protective agent:
Shake and prepare

– before applying, give

PRW200

a good shake, and ensure the surface you're treating is clean and free from dust or debris. 

Application

– using a flat paintbrush, fleece, or a suitable applicator, apply a single even coat of

PRW200

onto the surface. Be sure to avoid any pooling or uneven application, and also pay attention to treating the edges of the surface as well.

Drying and grouting

– the surface can be safely grouted the day after applying

PRW200

. Allow the sealer to be thoroughly set and dry before proceeding.

Surface cleaning

– once the grout is fully set, clean the surface using an

appropriate cleaner

that matches the material. This will help prepare the surface for further protective treatments.

Additional protection

– assess the surface to determine the type of subsequent

protective treatment

needed to complete the protection cycle. This should be chosen based on the material and its conditions.
By following these easy steps, you can effectively use PRW200 to protect your surfaces. Remember to prioritise safety and precision during application for the best results.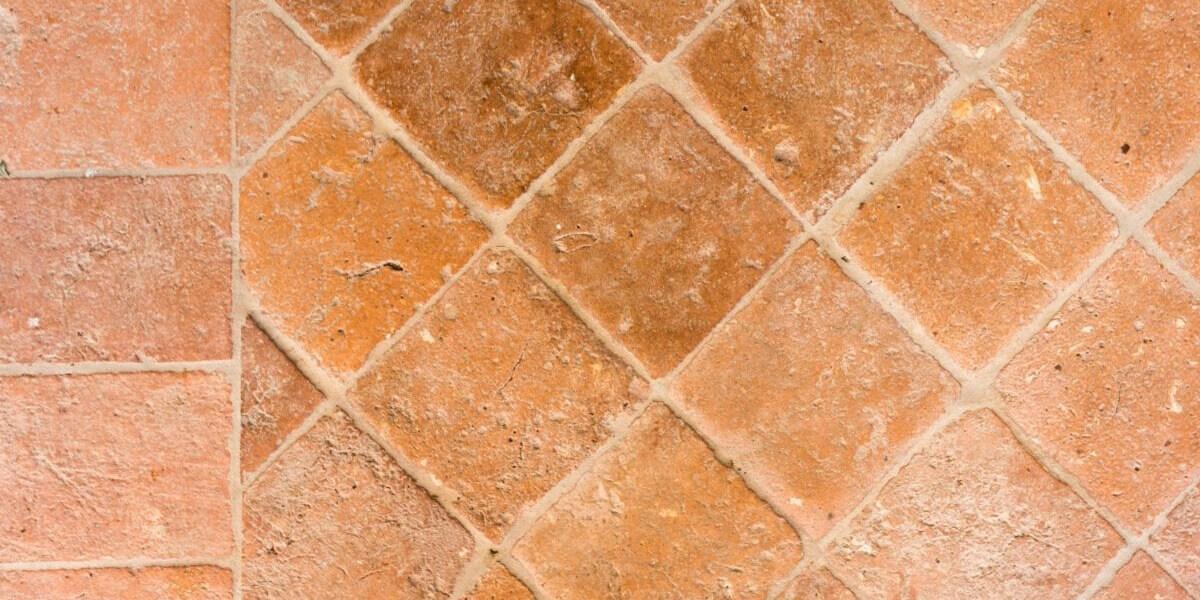 Precautionary steps for PRW200
When working with PRW200, it's essential to adhere to a set of precautions to ensure successful and safe application. Prior to full usage, it's recommended to conduct a patch test on a small and inconspicuous surface area to observe any potential colour changes or adverse reactions. It's also important to avoid applying the product outdoors if rain is predicted, as this could negatively impact the application's effectiveness.
Regarding storage, this sealer should also be kept within a temperature range of 5°C to 30°C to maintain its quality and properties. Furthermore, the application surface should be within a temperature range of 10°C to 30°C for optimal results. 
Likewise, PRW200 is suitable for general use; however, if you intend to apply it using an airless method, a professional skillset is advisable. It's also important to follow proper safety measures which include wearing appropriate Personal Protective Equipment (PPE), as outlined in the safety information sheet. By adhering to these precautions, you can ensure the efficient and secure application of PRW200 for your intended purposes.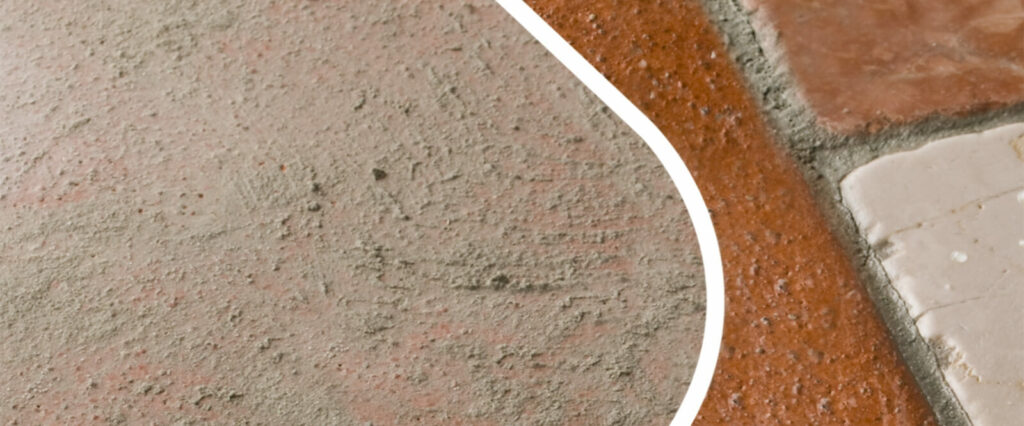 Recognitions and certifications
PRW200 proudly holds the prestigious EC1Plus classification for VOC emissions and the exceptional A+ classification, in line with the stringent French VOC regulation standards.
Moreover, this sealer contributes significantly to earning sought-after LEED credits, underscoring its alignment with sustainable building practices.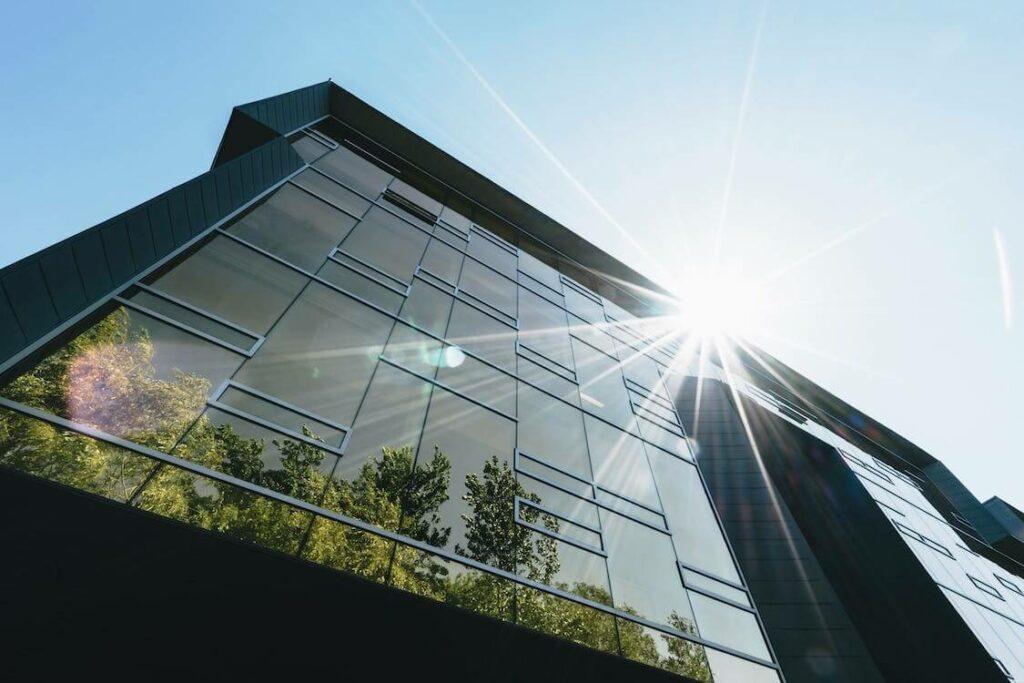 Reach out or schedule a training session to learn more
Ready to take your knowledge to the next level? Look no further than a FILA ACADEMY Training Course! From our headquarters, we're thrilled to offer you a chance to enhance your understanding and skills, including practical trials. Subject to approval, our courses can even be held at our clients' sales points.
Whether you aim to refine your sales techniques or achieve optimal efficiency through precise application, our FILA ACADEMY courses have you covered. Contact our technical team to delve deeper into the world of PRW200 and other products to clean and protect porous surfaces better. Thank you for reading.