Now that the stay-home regulations are gone, FILA's training is back (dates to be announced shortly). So whether you're looking to sharpen old skills or learn something new, we welcome you to book a training session with our team! At FILA, we're now a technical partner for more than 240 manufacturers and, recently, carried out training for Neolith UK. Good training is key to business success and is well worth the investment. Read on for more on FILA ACADEMY Courses.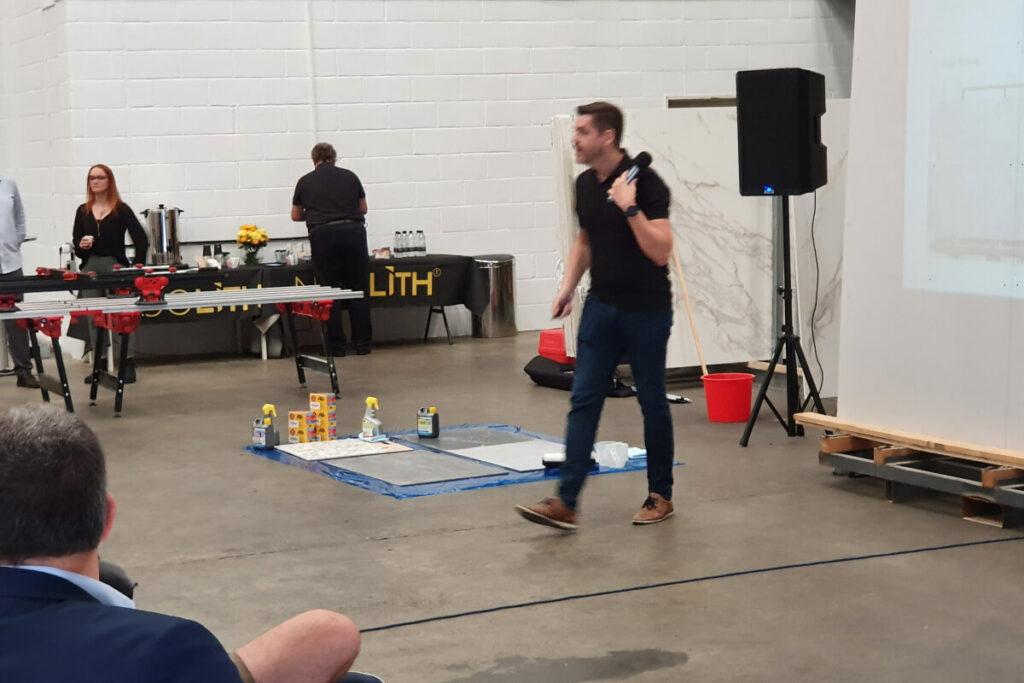 About our FILA ACADEMY Courses
The FILA ACADEMY is an inspirational space, but it's a place where the highest quality training happens. So, whether you're looking to improve your sales skills or your application technique, we offer a level of learning that we are proud of. You will be surrounded by highly qualified specialist personnel who will run the training, subject to prior agreement with your area sales manager. Training days are also divided into two parts, the first practical, and the second to teach the most efficient ways of selling FILA systems.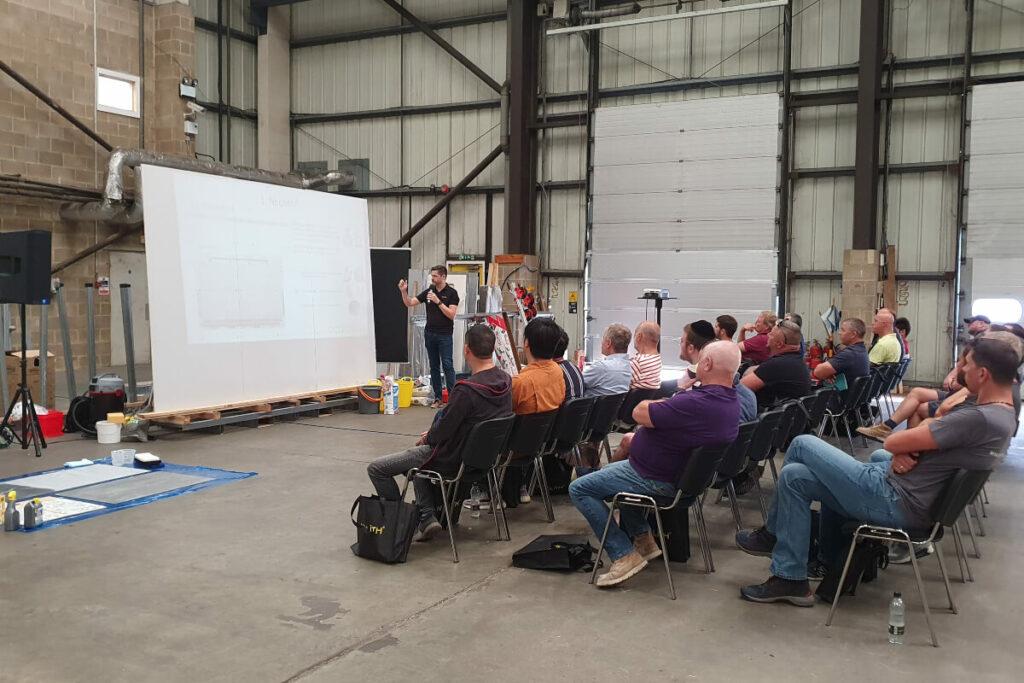 Why is training so necessary?
The construction world is constantly evolving, and businesses need to keep up to date with new changes in order to survive. This is why many companies decide to invest in training because it can improve the quality of work, and employees who have received training are more likely to have a long-term commitment to their employer, as well as much better performance.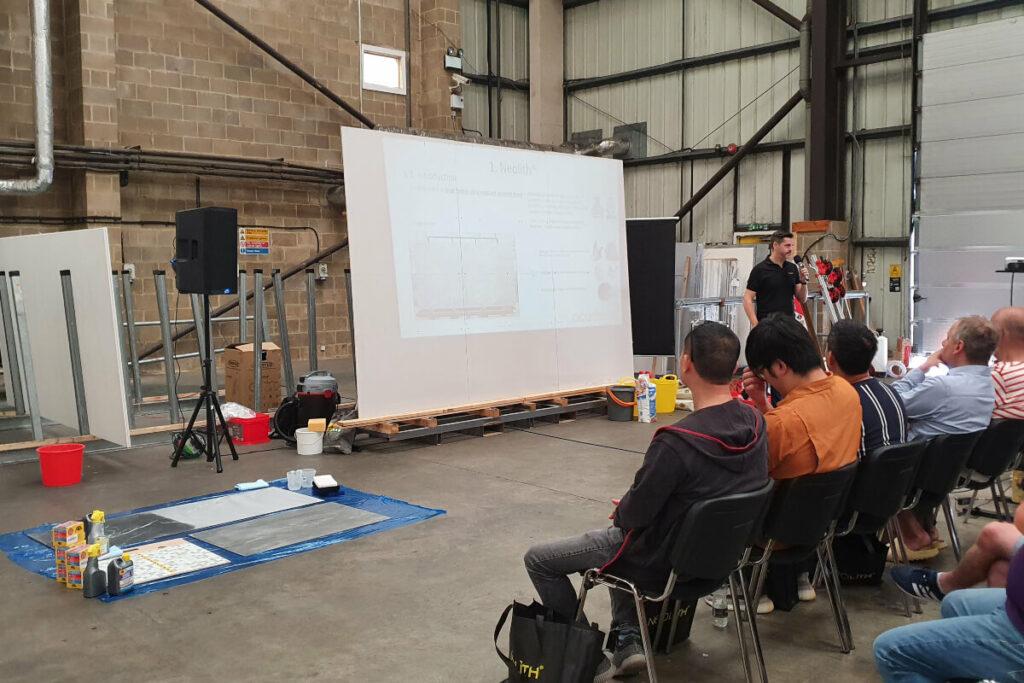 An overview of our Neolith training
At FILA, we recently held a sizeable Neolith training event attended by over 40 contractors to review the guidelines for large format tiles. Our trainers explained the correct procedures to use during and after installation, plus any areas that required special attention. Porcelain tiles are an incredibly popular choice in the contract sector, but inadequate products can result in subsequent maintenance issues. For this training session, we carried out a demonstration using three FILA products; INSTANT REMOVER , DETERDEK PRO and PS87 PRO .
INSTANT REMOVER – using FILA's rapid dry technology, it cleans the tile surface simultaneously during installation.

DETERDEK PRO – one of the most common problems relating to new porcelain floor tiles is the appearance of spots and stains.

To avoid this, a thorough end-of-work clean is essential to do using FILA's buffered acid detergent.

PS87 PRO – this concentrated detergent can be used indoors and outdoors for the maintenance of porcelain tiles.

Likewise, it's great for removing the suction cup marks that may be left on large format tiles.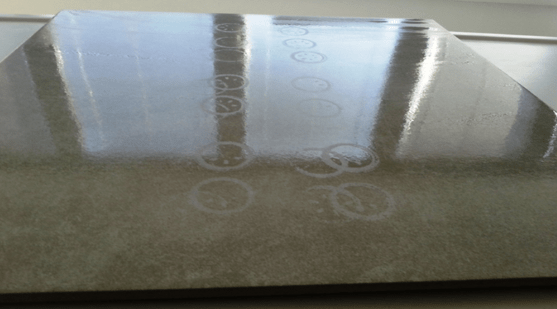 Why book a FILA ACADEMY Course?
Sharpen existing skills and learn new
For over 35 years, FILA has trained retailer clients, application specialists, and surface manufacturers. Training is great whether you wish to sharpen your skills or learn something new to complete and enhance a floor or wall covering system.
Increased quality
Training is a tool that can lead to growth thanks to overall quality improvement for the business. The FILA system is a determining factor in preventing on-site complaints; it's just a matter of understanding the products to protect surfaces better.
Employee retention
When you invest in your employee's objectives and goals, they feel valued, and it bolsters workforce morale. Employees want to feel that they contribute to a team by providing ideas and so training yields a high return.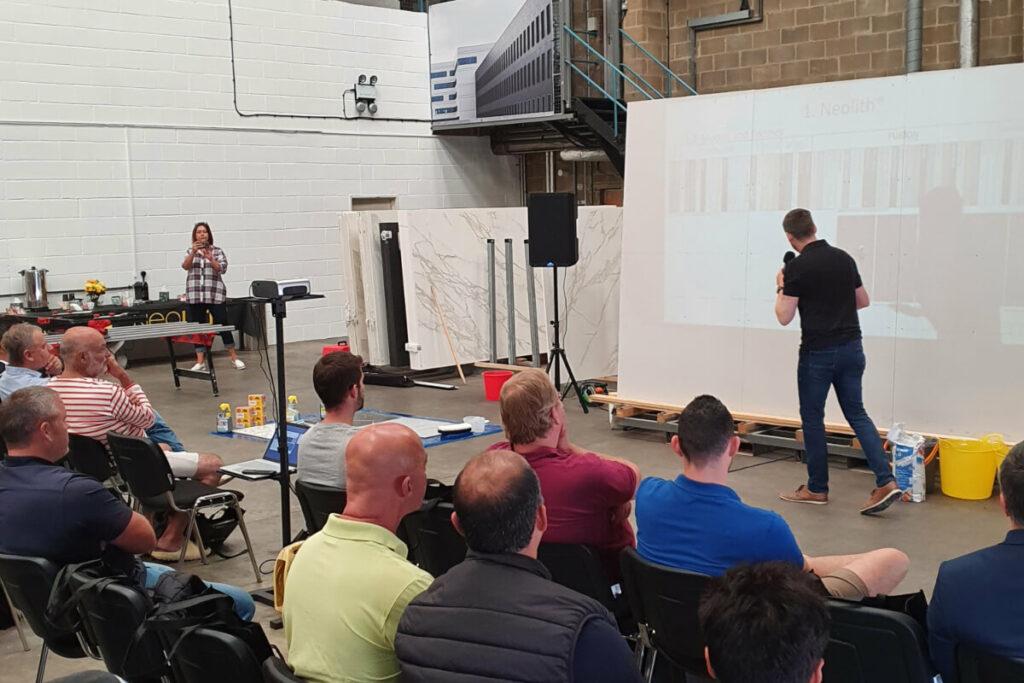 Arrange a training course with FILA Solutions:
Technical Sales Course
If you want to improve your retail business with FILA products, this training course is for you. Whether you're a salesperson for a DIY store or tile depot, this course has a particular focus on improving sales. Key objectives include developing the business itself with active sales of products by FILA Solutions. It also covers the main problems encountered with specific materials and how to solve and prevent these.
Technical Specialization Course
If you're looking to improve your knowledge of the FILA treatment phases and cycles for better surface protection, this course will ensure your team satisfies the end customer. Whether your role is in surface application or sales, this is an excellent course to get a greater understanding of the FILA treatments. Key objectives cover the various application materials and the FILA systems to suit, plus how to present them in their best light. We'll also cover preventing problems on-site and what to do if they happen to provide a better service for the end user.
FILA ACADEMY courses are a great opportunity to develop your knowledge. Contact our team to book your training event today . Thank you for reading.