Nowadays there is an abundance of advice to be found on blogs or internet sites about how to keep your home spotless with bicarbonate of soda and vinegar. Even though in some cases the information and tips are useful and have some practical value, it is just as well to be aware of the limits of these natural remedies and know what damage they can cause, if wrongly used. Basically, certain surfaces must be cleaned using specific technical products.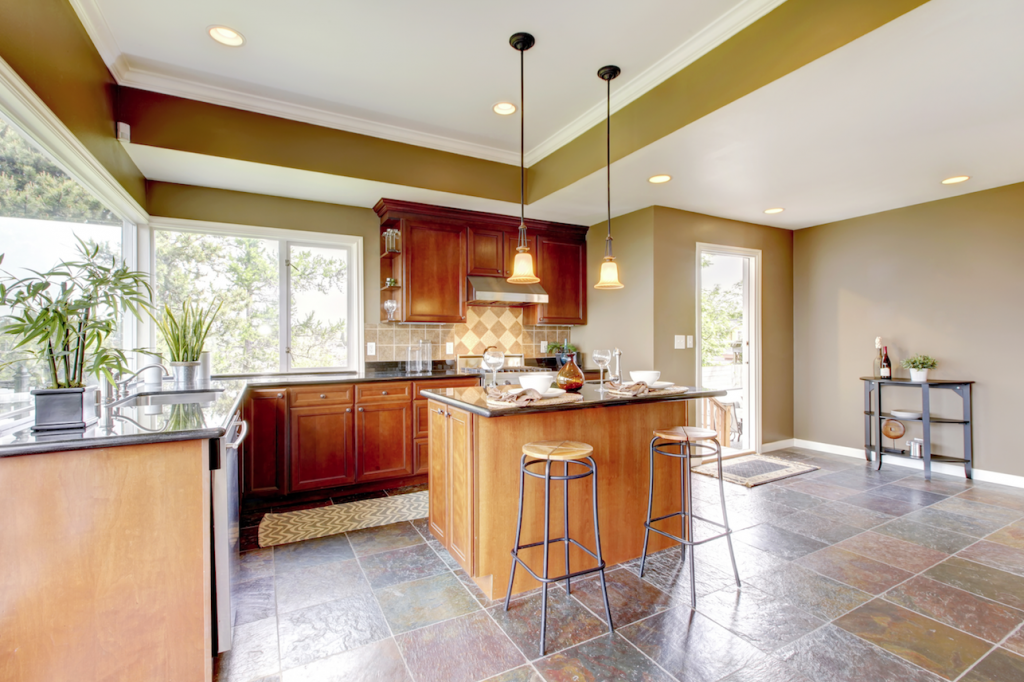 Bicarbonate is a compound that exerts a gentle abrasive action and reacts with certain organic substances (known as fatty acids) that create bad smells, helping to deodorise them. There is no doubt that baking soda is effective and useful in certain circumstances (like cleaning out small spaces – the inside of the fridge, for instance), but it is not an across-the-board solution. Therefore, it is not the be-all-and-end-all for house cleaning and it is certainly not suitable for floors or panes of glass. One product from FILA's green range is FILACLEANER – a concentrated neutral detergent which gently cleans all sorts of floors and surfaces, using plant-based surfactants. There is no need to rinse if highly diluted (1:200) as it leaves no residue. Being is highly concentrated, it avoids wastage and keeps down costs.
Another natural cleaner is vinegar which does come in handy sometimes. Being acidic, it can react and remove a light build-up of limescale, but for exactly the same reason, it can damage delicate materials and make shiny surfaces opaque. So, we advise against using it on floors, especially ones with a waxed surface, and it is also risky to use it to clean marble. Ever on a quest to find effective and eco-conscious solutions for the home and surfaces in general, FILA has created a descaling detergent called DETERDEK. This multi-purpose product can be used on terracotta, porcelain stoneware, ceramics and acid-resistant stone surfaces. The surfactants contained in DETERDEK come from plant-based products and are guaranteed to remove limescale and rust stains as well as effectively clean showers, sanitary ware and dirty grout lines. By varying the dosage, you can achieve a more powerful cleaning effect; what is more, it has been technologically formulated to respect surfaces and restore them to their original beauty.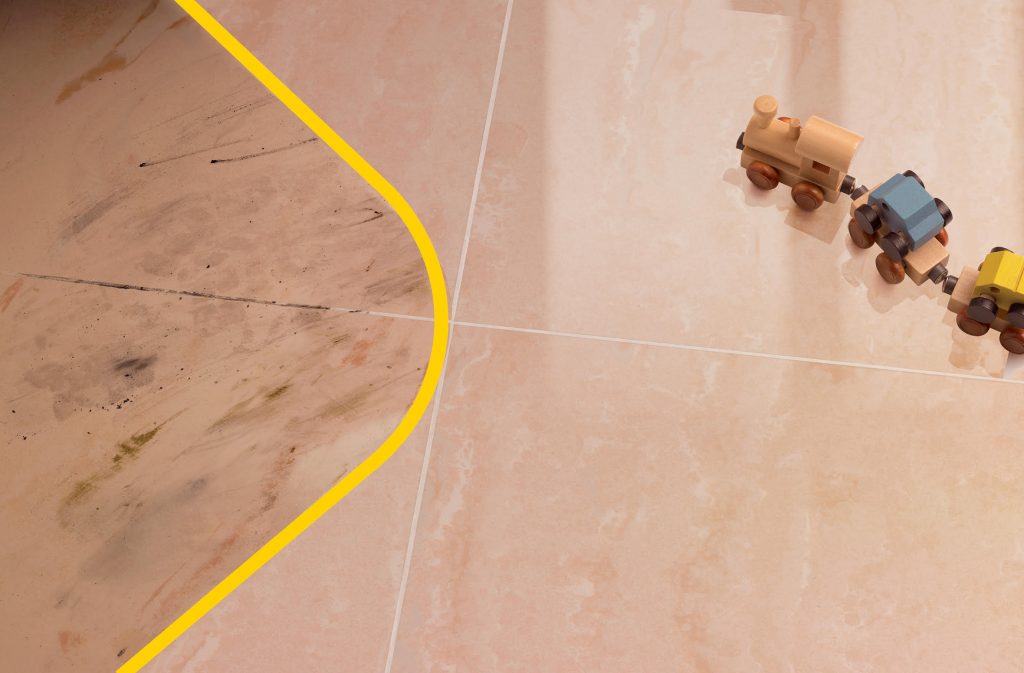 Professional cleaning products are effective because they are based on a balanced mixture of meticulously studied cleaning agents which work together to deliver outstanding results on many different types of dirt, without leaving any residue or negatively affecting the cleaned surface, whether it be ceramics, terracotta, marble, stone or parquet. Not only are these products effective and easy to use, FILA is scrupulously careful when it sources raw materials and it always chooses outperforming ones which are also respectful of the user and the environment. So, a professional product is always the best idea because it provides effectiveness, practicality and safety.