How to get 2019 off to a good start? By getting rid of all those unsightly stains and marks that ruin the looks of your porcelain and ceramic tiled floors. Are you ready for change? Get it as clean as a new pin!!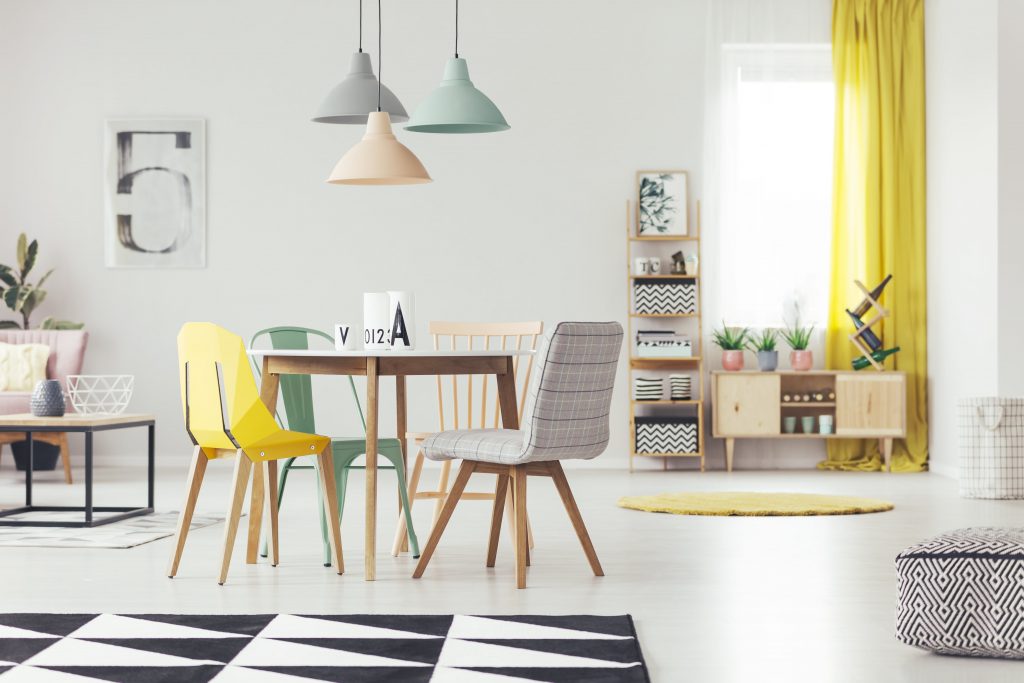 Magically clean!
Even though ceramic and porcelain are two tough materials, using the wrong cleaning products or simply the chemical composition of some stains can change the appearance of the surface, making it look matte and prone to soil easily. Do installation residue, limescale, encrustations and stains look like they want to take over your home? Don't allow them to spoil your precious surfaces. Just follow these simple tips!
Wipe the slate clean and rid yourself of marks and stains
One swallow doesn't make a summer….and only one cleaning product cannot meet all your requirements! This is why FILA has developed a series of different detergents to definitively resolve the dirtiness that is spoiling your porcelain or ceramic floors.
Let's take a look at them together:
– DETERDEK, a descaling detergent that is perfect for eliminating all installation residue, such as that from cement grout and additives without ruining the lines between tiles and steel fittings. With DETERDEK all marks, dirt and workmen's stains and mess will be a thing of the past…
– FILAPS87, a degreasing detergent which is essential for thoroughly cleaning floors with ingrained dirt or organic stains which are difficult to remove (e.g. marks of oil, fat or grease).
– FILACLEANER, a concentrated neutral detergent suitable for the routine washing and maintenance of porcelain and ceramic. Indeed, FILACLEANER is the perfect way to clean gently and, if it is highly diluted when you use it (1:200), you won't need to rinse it either: just let it work its magic and it will remove stains and dirt without leaving any residue!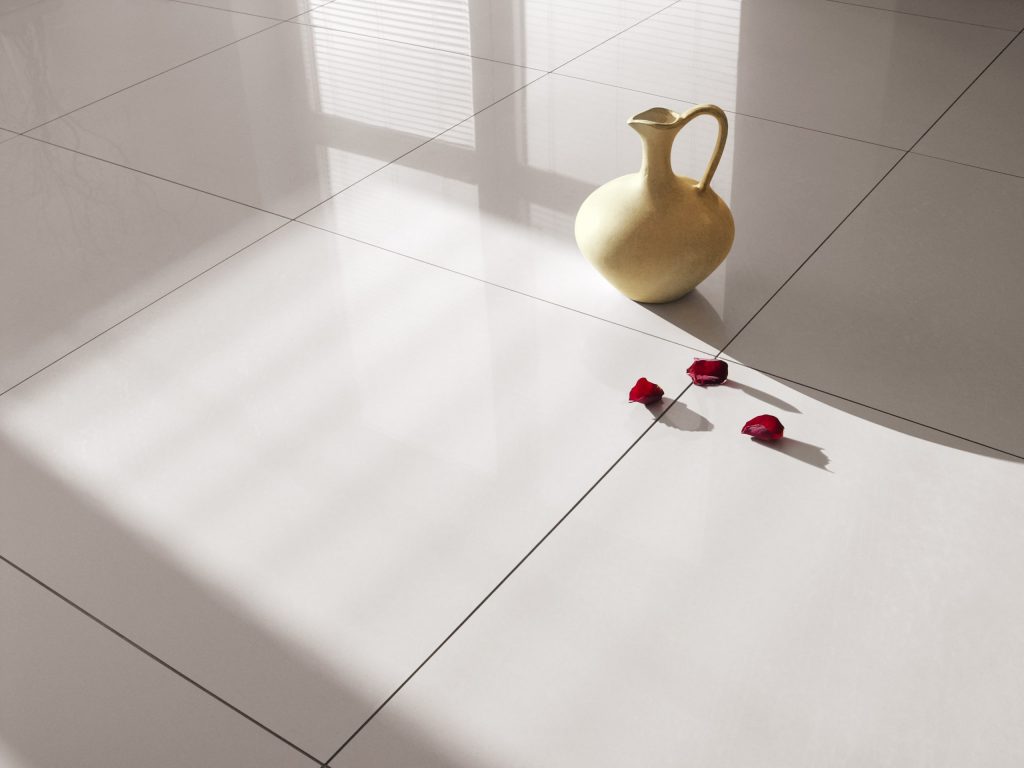 The magical formula that breathes new life into your floors
But how do you use these three products? How do you choose one or the other? In which order? Let's take a look at this magical formula designed to breathe life into a porcelain or ceramic floor that has developed stubborn marks and stains over time which refuse to go even after repeated washing.
Step one: degrease with FILAPS87
First of all, the surface needs washing thoroughly with our degreasing detergent FILAPS87. This will remove various types of dirt that has built up over time as well as any routine-detergent residue. It is quite straightforward. You need to dilute 1/2 litre of product in 5 litres of water, apply it to your surface a few metres at a time, leave to stand for about 4-5 minutes and then mop it up without wiping it with a cloth. Collect the residual liquid with a wet vacuum cleaner or cloths/kitchen roll. Last but not least, don't forget to rinse it thoroughly.
Step two: restore the floors to their original glory with DETERDEK
Now your floors need an acid wash with DETERDEK to remove any built-up limescale, but especially to get rid of any installation or grout residue that might still be left on the surface. Wash with pads or a scrub sponge, covering one small area before going on to the next one. Rinse thoroughly when you have finished and dry the floor surface by wiping it with a cloth or squeezed-out mop
The ace up your sleeve: FILACLEANER
After these two straightforward phases, your porcelain or ceramic surface will be back to its former glory. No stains and no marks visible against the light. Just a spotless surface!
But beware! If you want to keep this level of perfection over time, remember to use a neutral detergent on a daily basis that doesn't leave any residue. This is why you need to have our neutral detergent FILACLEANER constantly to hand. If it is diluted 1:200 in water (2-3 capfuls in a 5-litre bucket), it delivers a perfectly clean surface that has no need of rinsing and leaves no residue on your beautiful floors.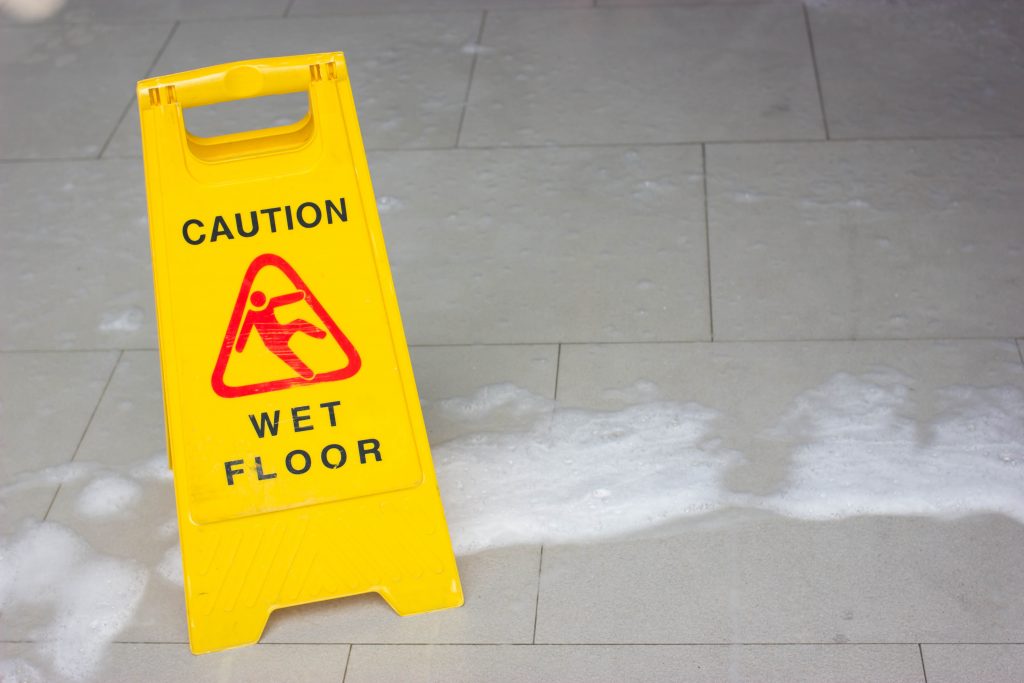 For all specific information for each single product (such as dilution proportions and special applications), please take care to read the label and follow the instructions provided!
Do you still have any doubts, requests or misgivings? The qualified experts from our technical-support service are at your entire disposal and will be happy to help you in any way at all. Whether you are a private user, a business or a retailer, FILA has the answer you are looking for!