As outdoor dining and entertaining becomes more popular, so too do associated surface issues. One of the most common problems is unsightly stains caused by spitting fat and grease in BBQ areas. It's a problem in both domestic and hotel/pub environments but it can be easily avoided if you apply a suitable barrier treatment.
When you're choosing a barrier, look out for an enhancing/wet-effect treatment – like FILAWET – which will allow you to wipe spillages straight off the surface. It will also enhance the stone's natural tone. If you don't want to change the aesthetic of the whole patio, just apply the treatment in the BBQ area/s.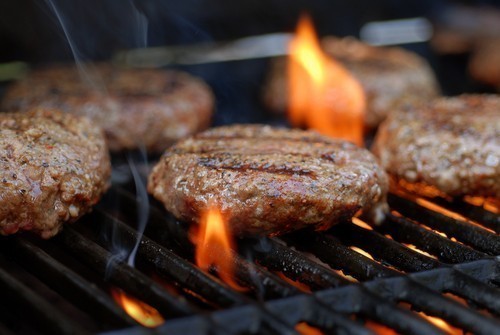 It's vital that any solvent-based treatment, like FILAWET, is applied during dry weather, so check that no rain is forecast for 24 hours.
FILAWET should be applied to a clean, dry surface. Use a brush and apply in one even, continuous coat. After 24 hours, repeat the treatment. For very absorbent materials, you may need a third coat. Whilst the treatment is drying, don't walk on the surface and keep it free from foot traffic for 24 hours after the last application. Re-application is then recommended every couple of years.
For more advice and see how FILAWET is applied visit FILAWET – product information or see the video here:
When you're choosing a treatment, make sure that it won't scrape/flake off the surface or yellow over time; FILAWET won't do either! And, to maintain the protected surface, use a pH-neutral detergent, like FILACLEANER.
If, for any reason, FILAWET needs to be removed, use FILANOPAINT STAR; it's a ready to use, non-corrosive treatment that's very easy to apply. Using a flat paintbrush, cover the surface and leave for at least five minutes. Then, rub over the surface with a coarse cloth – or use a single-disc cleaning machine – and then rinse clean. Visit FILANOPAINT STAR – product information to find out more.
For more information about FILA solutions, call the Fila UK team on tel. 01584 877286, email [email protected] or visit www.filasolutions.com.