Do porcelain floor tiles really need to be sealed? There's an argument to say that you'd only seal a polished porcelain tile and would leave a textured or matt surface well alone. But is this strictly true?
Textured tiles can prove difficult to keep clean as they have "high-low" surfaces. A mop won't dig out the dirt and often "snags" on the floor. In the case of matt finishes, some are smooth but others may have a slight surface texture – and even the tiniest surface undulation will collect dirt.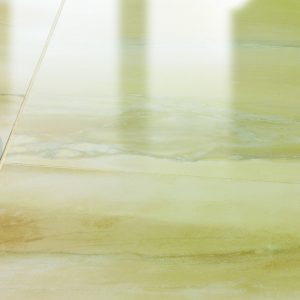 Although a sealant isn't always recommended or necessary, a protective barrier offers a great alternative, with additional benefits. STOP DIRT is an invisible barrier treatment that effectively fills the low spots of a textured or matt porcelain surface. This protects the areas that dirt can get trapped in but it doesn't affect the tile's slip resistance, or create a shiny effect. The product has an independent approval for the pendulum slip test and, once applied, the surface is easier to clean.
Tiles need to be thoroughly cleaned before any barrier or treatment is applied. If they aren't, any dirt or installation residues will become trapped between the tile surface and the treatment, and the barrier's performance will be compromised, and it will look unsightly.
To apply FILASTOP DIRT:

Clean the floor thoroughly using DETERDEK PRO (to remove cement grout and residue) or CR10 (to remove epoxy grout) if the tiles are newly installed.
Use DETERDEK PRO or PS87 PRO if you are renovating existing tiles. Allow the surface to dry
Using a brush, sponge or fleece cloth, apply the undiluted solution evenly, over the tiles and the grout joint. (Work in 2-3m2 sections.)
Rub the surface with a cloth or floor cleaning machine fitted with a white disc.
Remove any residue, within ten minutes, using a clean cloth or disc.
The floor can be walked on after 12 hours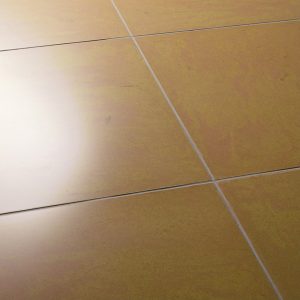 Many consumers believe that a polished porcelain tile offers the best resistance to dirt, as the surface appears to be completely impervious. However, during the polishing process, micro-pores are opened up. Some polished porcelains are sealed during manufacture to protect them during installation. After installation – and an initial wash with an acid cleaning product, such as Fila Deterdek to remove grout and installation residues – you may need to apply further sealant. This will also protect the grout joint, which would otherwise remain unsealed.
See why washing after laying is essential
FILAMP90 ECO PLUS is an ideal choice for the protection of polished porcelain. As well as protecting against stains – without forming a surface film – the solvent-free treatment can be applied with some residual moisture, so application time is cut by up to 80%.
To apply FILAMP90 ECO PLUS:
Apply one even coat of undiluted FILAMP90 ECO PLUS onto clean, dry tiles using a brush or fleece pad.
Leave for ten minutes, then (using a cloth or kitchen paper soaked in the product) rub the solution into the surface and ensure that the application is even.
After four hours, remove any excess sealant – using a clean cloth or pad.
For more advice, please contact Fila UK's Technical Helpline on tel. 01584 877286, email [email protected] or visit www.filasolutions.com/eng