Is stained marble a nightmare for you? Oil, lemon and limescale stains are sometimes very difficult to get rid of and you run a very high risk of damaging the surface. Thanks to Fila, however, you can solve this problem without any worries.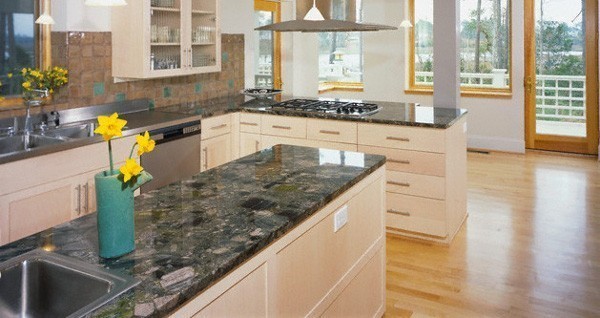 Here's how:
Greasy or oily stains on a kitchen worktop
For greasy stains, like oil for example, use FILANOSPOT stain removing spray, which removes even the most stubborn marks. It is very easy to use: spray the product from a distance of about 15 cm and leave to dry for a few minutes. A fine white powder will form that captures the dissolved grease. You can then brush this off and finish by wiping with a damp cloth. That's it! Clean surface and stains all gone.
Coffee, juice and coloured stains on marble
Is your worktop stained with coffee or fruit juice? Don't worry – the stain is no longer a problem with FILASR95. Shake the bottle, spray a small amount on the part in question, making sure to cover all the stain, leave for about 15 minutes, then wipe off the residue with a sponge. For stubborn stains on marble surfaces, you need to wipe off the product before it dries completely and then repeat as above.
White stains and marks on marble caused by acid substances.
If acid substances like vinegar, lemon, cola, wine or anti-limescale have dripped onto polished marble, you will notice whitish, dull marks. To restore the sheen of your worktop, use the FILAMARBLE RESTORER kit. It is very simple to use. Follow our tutorial here.
Limescale marks and consumed/dull polished marble
In this case we recommend using a polish like FORMULA MARMO. Shake the bottle before use. Pour a small amount of product onto a cloth and wipe over the surface. Rub for a few seconds until completely dry. FORMULA MARMO removes limescale residues left by water and restores shine to worn polished surfaces.
Residues of candlewax, glue, adhesive tape and chewing-gum
Stains due to sticky or waxy substances can be difficult to remove, but you can use undiluted FILASOLV to gently and effectively eliminate residues of wax and glue without damaging the surface. Pour FILASOLV directly onto the stain, spread and leave for a few minutes, then rub hard with a sponge and wipe off the dissolved dirt with a cloth.