What's better than a nice shiny wooden floor? I love them! In my home they provide warmth, look charming, and generate a sense of comfort which only natural materials are able to transmit. The beauty of wood floors is just that, the fact that it's alive, and it ages at the same time as a home and its occupants. In the months after a wooden floor has been fitted, it's almost as if it becomes as well loved member of the family. And like your loved ones, wooden floors need plenty of loving care.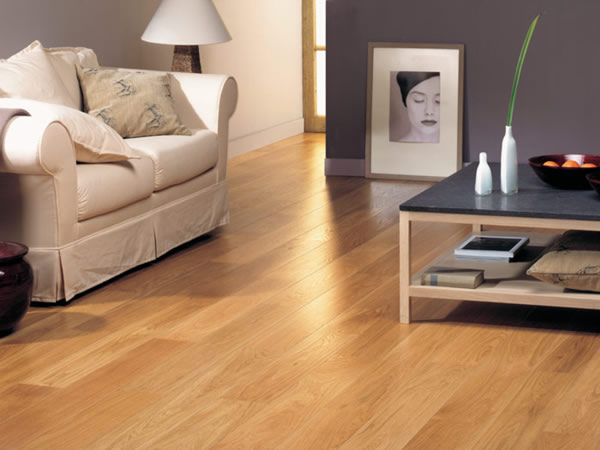 Personally I don't regret the many years I've spent caring for wooden floors, even if it can be a time consuming and, at times, difficult task. Nowadays luckily, advances in materials, insulation, and coatings have helped parquet floors become ever more resistant and long lasting, and I have finally managed to put my polisher in storage in my cellar. Caring for this beautiful natural material is no longer as complicated as it once was.
Today, keeping parquet floors shiny and clean requires only a few easy steps and the use the right wood floor cleaning products. If a wooden floor is used daily, it is a good idea to sweep or vacuum it regularly. By doing this, you will remove all those small stones and that gritty dirt that may scratch the surface of the wood. Washing is also important, but it must be done with a well-wrung cloth which should never be wet – and using the best cleaning product available. I use FILACLEANER, an outstanding universal detergent which can not only be used on wood, but also on terracotta, clay, glazed stoneware, ceramics, clinker, concrete, natural stone, granite, agglomerates, marble, and even on rock and stone. It is one of those cleaning products I simply cannot live without.
Since I started using FILACLEANER, I no longer have to worry about anything. Its special formula means I can gently clean all floor surfaces, even wooden ones, without damaging them. As an alternative for cleaning smaller areas of parquet, NET FILAPARQUET, a spray cleaner for wood, is quick and easy to apply: just a quick spray, and off you go. The surface is cleaned in an instant, and there's no need to rinse it either. NET FILAPARQUET can be used on doors, window frames, cupboards, bookcases and tables, or anything else made of wood, as I know that as well as cleaning perfectly, it does not damage the finish, which means wooden surfaces never lose their natural shine.
Post written by Cristian Mognon