Dirty grout lines can really spoil the overall look of a tiled floor or wall. You may think that some bleach and a toothbrush will do the trick, but this can cause other problems. Bleach can dull polished tiles, erode natural stone, damage tile sealant and turn the grout yellow, so try a Fila solution instead.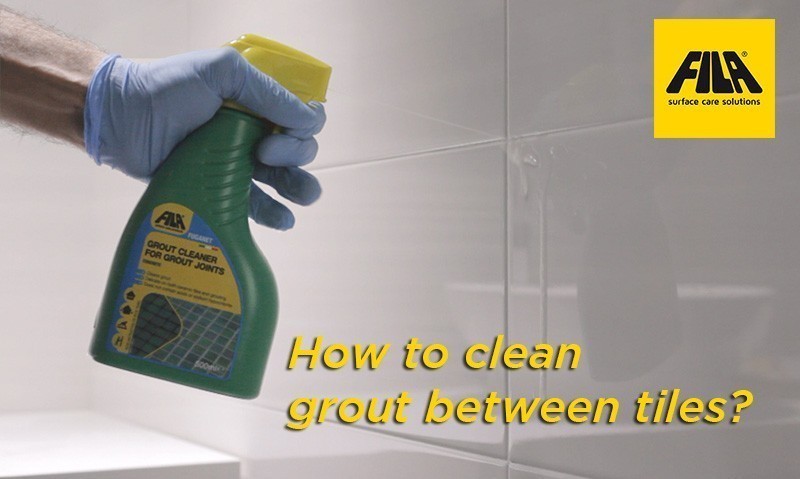 If your tiles are ceramic, use FUGANET, which is a special spray cleaner for grout joints:
Spray onto the grout
Leave it to act for a few minutes
Scrub the grout line with a sponge – or your old toothbrush
Rinse
If the grout is really dirty, clean with Fila DETERDEK first, using a 1:10 dilution.
When the grout is clean, remember to protect it with FUGAPROOF water-based grout protector that prevents absorption of stains and makes dirt removal easier.
See here our tutorial for cleaning and protection of grout joints
If you need more advice, just contact our UK Help Line on tel. tel. 01584 877286 or download our FILA SOLUTIONS APP