Tumbled marble has a really distinct look – a sophisticated feel without the sharp edges – but it does need to be treated with care.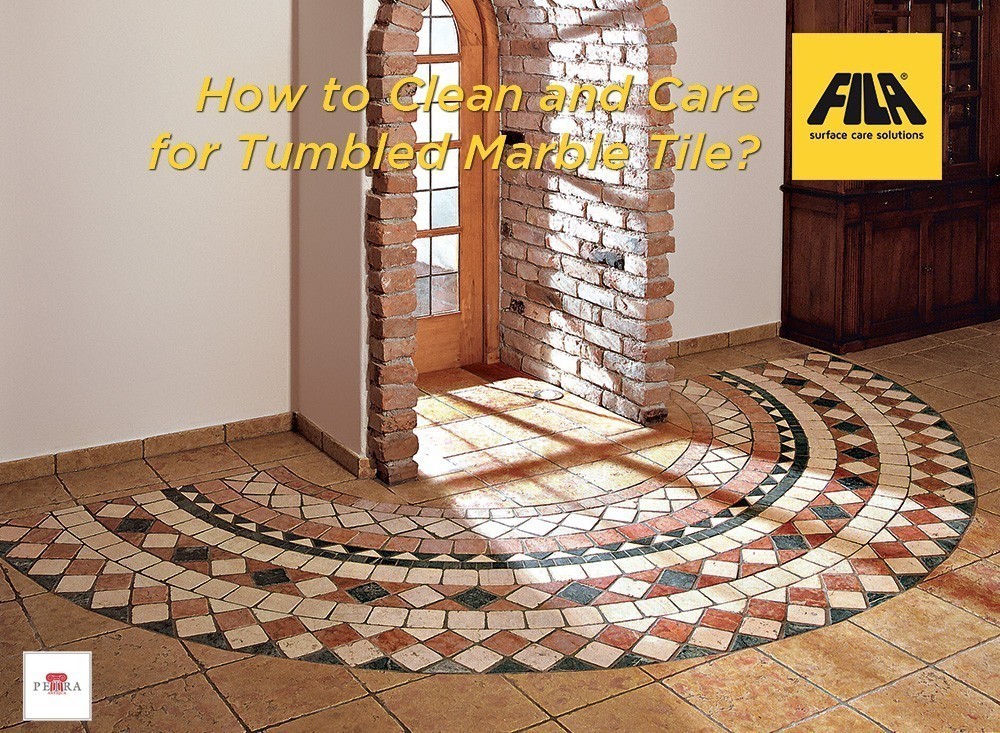 Step 1 – Sealing Tumbled Marble
Tumbled marble should be sealed after installation with a sealer formulated specifically for stone to maximize protection against dirt, dust and debris becoming trapped in the pits.
There are two types of sealers for tumbled marble: penetrating sealer, which will not alter the color like FILAFOB or FILAMP90 ECO PLUS, and color-enhancing sealer like FILASTONE PLUS or FILAPT10, which will deepen the color of the tile. Testing a sample tile before applying the sealer to the entire tiled surface is recommended.
Applying the sealer is easy; brush, roll or wipe it on the entire surface following the instructions on the product label.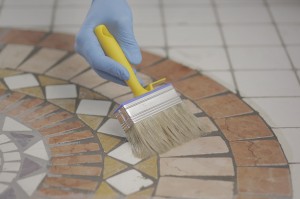 Step 2 – Cleaning Tumbled Marble
Marble is porous and it's alkaline-based, so it's sensitive to acid. Steer clear of acid-based cleaners, like lemon and vinegar, or anything that contains alcohol, as it will break down the surface. Instead, use a gentle non-abrasive pH-neutral cleaner.
For best results, we recommend FILACLEANER.
1. Just dilute – 1:200 – using clean, luke warm water. Mop the surface and leave to dry; no rinsing's required!
2. For very dirty floors, increase the dilution to 1:30 to 1:50. Wipe the floor after the initial mop to remove any residue and then rinse with clean water.
To help make maintenance easier – and to protect the surface – consider a finishing treatment, like FILACLASSIC liquid wax. You just apply it with a damp cloth, leave it to dry for 30 minutes and then polish the surface.
Tips and Warnings:
Although vinegar has been recommended as an effective cleaner against stains, never use it on marble or on natural stone since its acidic qualities will damage the stone.
If you need more advice, just contact our UK Help Line on tel. tel. 01584 877286 or visit www.filasolutions.com