Candles are very popular in the home but wax deposits can be a problem, leaving stains and build-up on surfaces.
To remove residue from floor tiles, you'll need to use a special wax remover.
Fila has developed a product that can remove wax without damaging surface finishes.
FILASOLV is a de-waxer that can remove all traces of wax from a variety of floor finishes, including quarry tiles and terracotta.
To remove candle wax stains, apply undiluted FILASOLV and gently rub the area to be treated using a mildly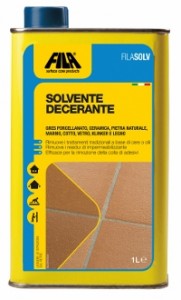 abrasive sponge.  Then, remove wax residue with a paper towel.  If the surface is internal, we recommended application of a wax stain prevention treatment.
If you'd like to find out more about floor care, contact Fila's experts!