The bathroom is where condensation and humidity reign supreme, and this is the one room in particular where mould easily works its way into the tile grouting.
Before the arrival of the cold weather, which is when this annoying problem inevitably becomes more acute, it is a good idea to sanitise our homes before shutting them up to keep in the heat, as mould can at times be harmful to the health, in particular for children, in whom it may cause eye and skin irritation and breathing problems.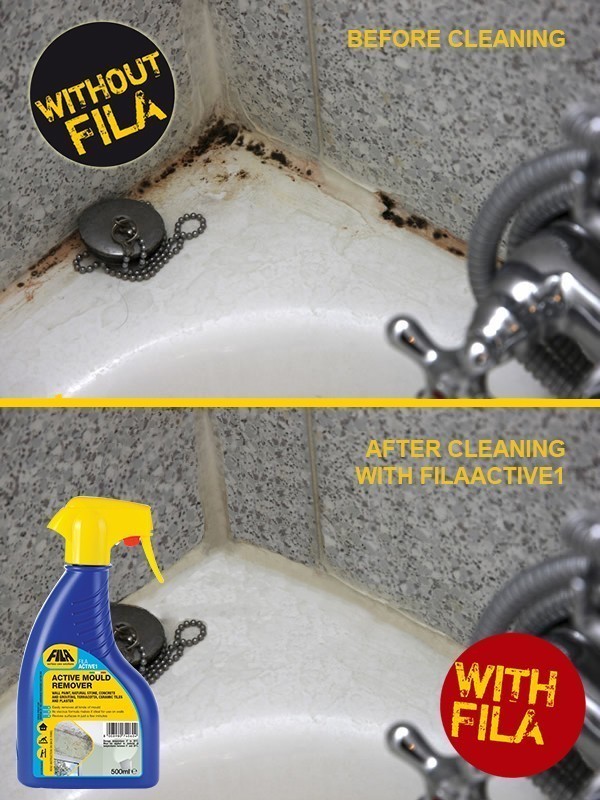 The FILA solution
Precisely with a view to eliminating unsightly mould stains and prevent possible health problems, FILA suggests using FILAACTIVE1.
This mould-removing spray detergent not only works effectively on grouting, but can also be sprayed on various kinds of surfaces, eliminating mould from walls, floors and wall coverings in stone, plaster, concrete, terracotta, ceramic, glass and marble chip.
It works rapidly and its ergonomic spray bottle and viscous consistency make it extremely simple to use on walls.
Read here how to effectively remove mould step by step.