Marble is a very beautiful material, which lends a touch of elegance to surfaces in the home, but it is also very delicate and without the right care and protection may end up ruined. If used in rooms where it may get stained, such as the bathroom, correct care is truly indispensable in order to ensure its beauty lasts in time.

How to clean marble: periodic cleaning of the bathroom

Marble tops in bathrooms are constantly subjected to drops of water, soap and toothpaste that in the long term may leave the surface opaque or "dull". To prevent this problem, it is a good idea to periodically clean it thoroughly with FORMULA MARMO. This FILA polish does not just clean the marble, also removing residues of limescale left by the water, but it also nourishes it, helping to preserve a long-lasting sheen.
It is ready to use and easy to apply: just pour a small amount onto a cloth and rub over the bathroom tops until completely dry.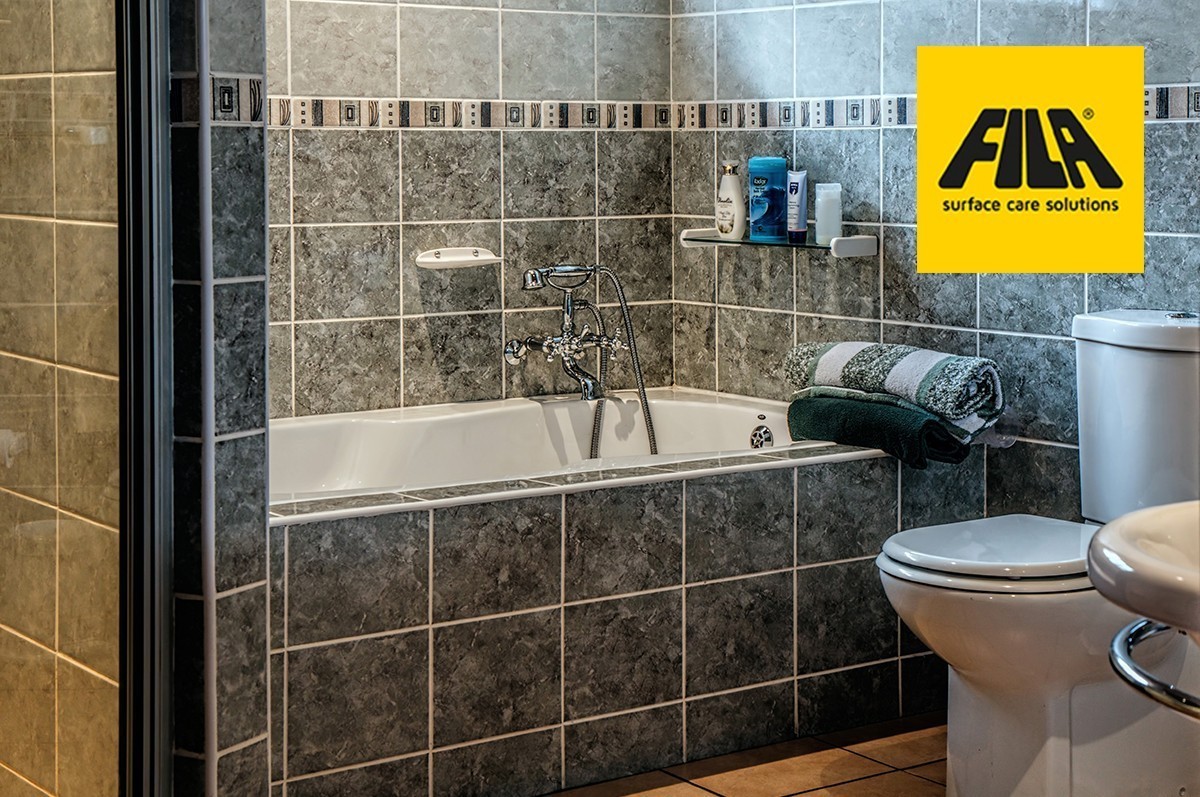 Dulled marble bathroom: how to restore sheen
But what to do if the marble top has dull marks visible against the light or marks caused by limescale? Can the sheen of the marble be restored without having to call a marble expert? Of course!
In this case, FILAMARBLE RESTORER is the right system for restoring the dulled top. This is the marble-saving kit that contains everything you need to smooth, treat and polish the marble, restoring the surface to its original sheen.
Daily cleaning for bathrooms in marble
It is important to remember that marble is an acid-sensitive material, which means it is indispensable to avoid contact with anti-limescale and aggressive products. For daily cleaning, we recommend the use of a pH neutral detergent such as FILACLEANER, which effectively yet safely cleans even the most delicate surfaces such as marble, leaving a fresh fragrance.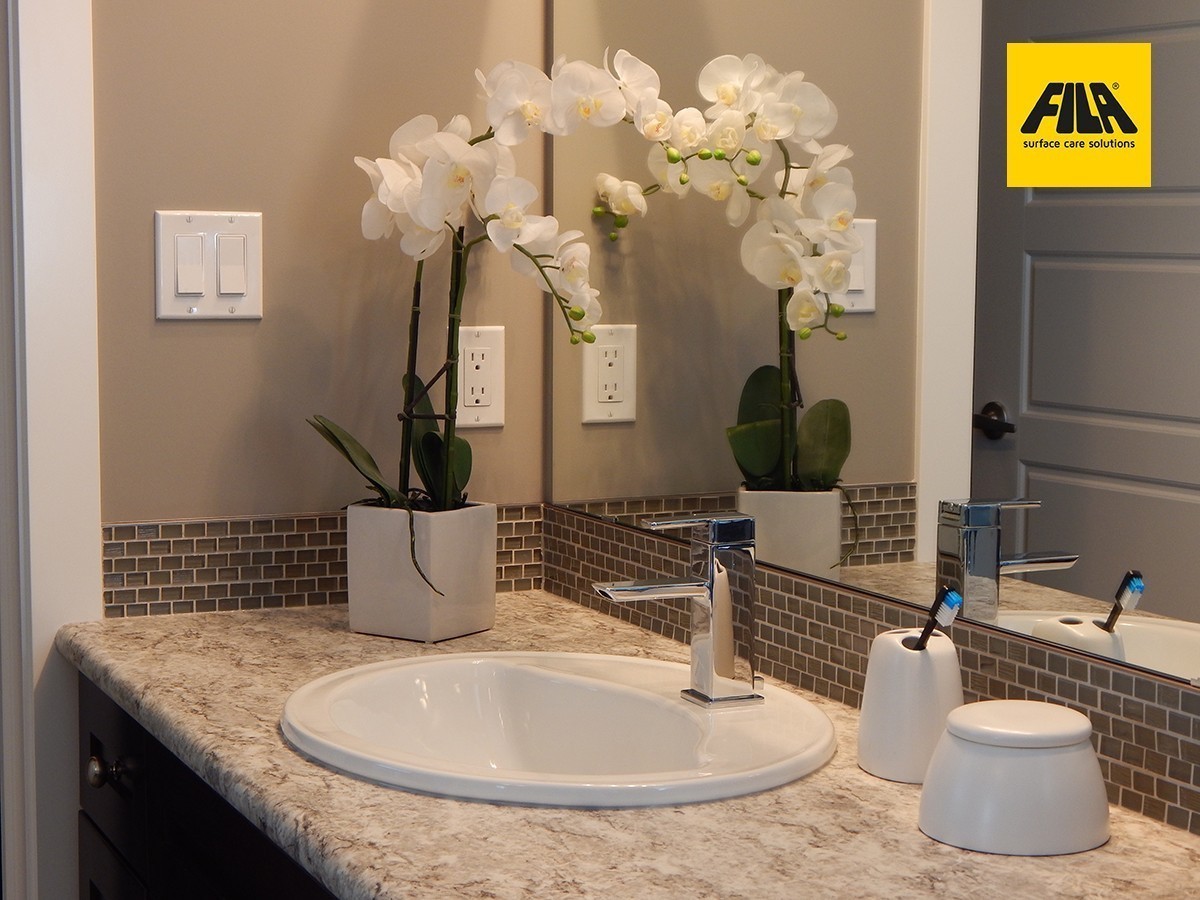 Advice from the expert: Prevention is better than cure! Stain protection
As restoring a stained top can be difficult and expensive, it is important to carry out a good stain proof treatment that prevents dirt and stains from being absorbed by the material.
It is therefore advisable to protect marble in the bathroom with a specific stain protector.FILA has various solutions for natural stone in its range. But which is the right product? You can choose from a natural effect (which preserves the natural colour of the stone) or colour-enhancing (which revives the veins in the marble and enhances its colour).
FILAMP90 ECO PLUS is the stain protector that prevents absorption of water and stains without altering the natural colour of the surface. It is an eco-friendly treatment because it contains no hydrocarbon solvents, which drastically reduces application time. After just 4 hours, the marble is protected from water and stains. If, on the other hand, you prefer to enhance the colour of the material, we recommend FILASTONE PLUS.