With the arrival of autumn, we set about sorting clothes and giving our house a thorough clean. Attacking one room a day is an excellent way to concentrate our energy efficiently, without wasting time, getting the whole house done in a week at most. To make this job easier, today we are going to give you some advice about cleaning products for the three most used rooms in the house: bathroom, kitchen and lounge.
Follow these simple suggestions and you will no longer need to worry about stains, free to enjoy your freshly cleaned home.
Products for cleaning the bathroom of limescale and for disinfecting surfaces
The bathroom must be thoroughly cleaned to avoid limescale becoming a problem. We have two products for cleaning your bathroom that will help you keep it clean all the time.
FILAVIA BAGNO is the limescale removing detergent spray that will help you clean and protect all the surfaces in the bathroom from limescale. Really easy to use (just spray and wipe), it is the ideal product for tiles, fittings, shower, bathtub… and it doesn't harm stainless steel taps.
Finally, to stop shower walls getting covered in limescale, use FILANO DROPS, the anti-water drop protective detergent, ideal for all surfaces in glass, mirrors, glazed ceramic tiles and glass mosaics. It combats the formation of limescale so that the drops of water slide off without leaving any traces.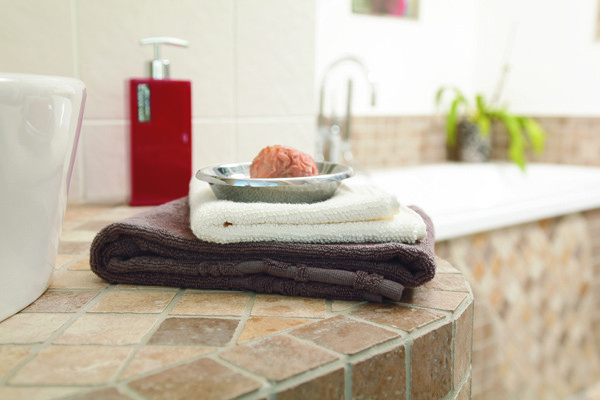 Cleaning the kitchen: products to make hob tops and worktops in marble and granite shine
Having a clean kitchen is very important, therefore it is essential to buy specific cleaning products for this room. To shine the stainless steel of hob tops, there is easy-to-use FORMULA INOX, the FILA polishing product. FORMULA INOX does not leave streaks, it removes limescale from surfaces and makes them shine. To clean marble, we recommend FILAREFRESH, the protective detergent for marble, granite and treated natural stone, ideal for ordinary maintenance of tops in kitchens and bathrooms, tables, windowsills, etc. Sprayed directly onto surfaces in granite, FILAREFRESH cleans and boosts stain protection, with no rinsing required. If you want to restore the brilliance of your marble surfaces, we have just the product for you: FORMULA MARMO is the polish for small surfaces in marble, granite and agglomerates, which also removes limescale residues left by water.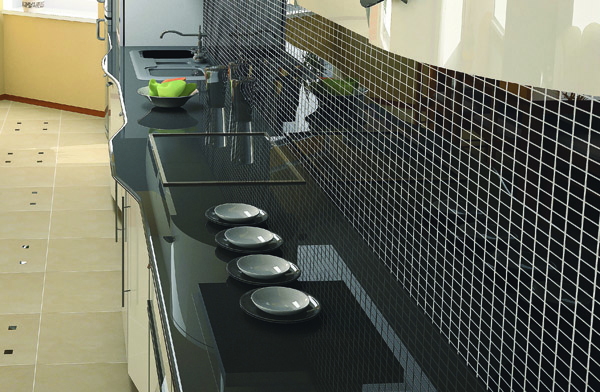 Products for cleaning the lounge and removing every single stain
Your lounge is the first impression people get when they visit your home, but keeping it always tidy and clean is no simple matter. You can take advantage of this bout of cleaning and decluttering to make a difference in this room that is often ignored due to lack of time.
Thanks to FILABRIO, the universal spray cleaner for glazed ceramic tiles, plastic laminates, rubber, glass, mirrors and leatherette, all the surfaces in your lounge will return to their original splendour. FILABRIO does not contain alcohol or ammonia, and its neutral formula does not need rinsing. Ideal for delicate surfaces, it leaves no streaks and is quick to dry.
Whatever kind of floor you have, use FILACLEANER, the universal detergent that cleans gently without harming surfaces. Weak dilutions of its highly biodegradable formula do not need rinsing yet clean thoroughly.
If the surfaces in your lounge have stubborn coloured stains, we suggest you try FILASR95, the stain remover created to eliminate coloured stains from any surface, because its formula beats stains that other products leave behind.
For oily or greasy stains there is FILANOSPOT, the specific degreaser for terracotta, quarry tiles, natural stone, granite, agglomerates, tumbled marble, pebbles or cobblestones and concrete, extremely easy to use thanks to its handy spray application.
If, on the other hand, acid substances like vinegar, lemon, cola, wine or anti-limescale have dripped onto polished marble, you will notice whitish, dull marks. To restore the sheen of your top, use the FILAMARBLE RESTORER kit, which removes acid stains from surfaces in stone with a shiny finish. It is ideal for restoring tops in bathrooms and kitchens and also removes dullness caused by wear and small marks on polished floors.