At FILA, we have a quarry tile cleaner for Yorkshire stone floors to maintain their natural patina and remove unsightly stains. Whether your floors are newly installed or are a hundred years old, read on to find out more about this particular sandstone and the type of products to use.
What is Yorkshire stone?
Yorkshire stone is a type of sandstone that has been extracted from West Yorkshire quarries, in the UK, since medieval times. Well-known for its durability, strength and high quality, sandstone consists of clay, quartz, mica, feldspar, silica and iron oxides. A tight-grained, Carboniferous sedimentary rock, Yorkshire stone is also known as York stone and has been used in a variety of building, construction and landscaping applications around the world. Although it's more commonly used for paving and walls, York stone flooring is a popular choice and looks great in new builds or extensions.
The history of Yorkshire stone
Yorkshire stone is best known for traditional paving found on many high streets and is highly durable with a distinctively smooth surface. Early uses include Cathedral walls, houses and churches and it plays a pivotal role in the history of British architecture. By the 18th century, a substantial trade had developed and the first quarries were developed deep underground in and around 1806. Nowadays, although most paving has been replaced with tarmac, Yorkshire stone can still be found in homes and gardens up and down the country.
Features and benefits
Thanks to its chemical composition, Yorkshire stone is renowned for its strength and exceptional quality. Historically, this stone was used to resist horses and carts and heavy footfall, so if you need something quite sturdy, then this stone is the one. It's also weather-resistant, so great for outdoors; Yorkshire stone is commonly used in exterior building projects. This natural stone also helps to retain heat; therefore, it's energy-efficient, which can lead to significant cost-savings on your energy bills.
Popular uses of York stone slabs
Eye-catching patio slabs
Yorkshire stone is still a firm favourite for patio slabs and other garden features because it is absolutely bursting with charm. You should, however, always seek professional advice to ensure that your stone is the right thickness for what your project entails.
Long-lasting stone flooring
You can be certain once laid, a Yorkshire stone floor will create a cosy home for years to come. These floors are also easy to clean, which we'll explore further down; just an occasional mop and sweep is all that's required.
Homely fireplaces
As well as garden paving and floors, Yorkshire stone flags can also be used as a warming fireplace. A project like this should also only take half a day, but we promise the rewards you get will last you a lifetime.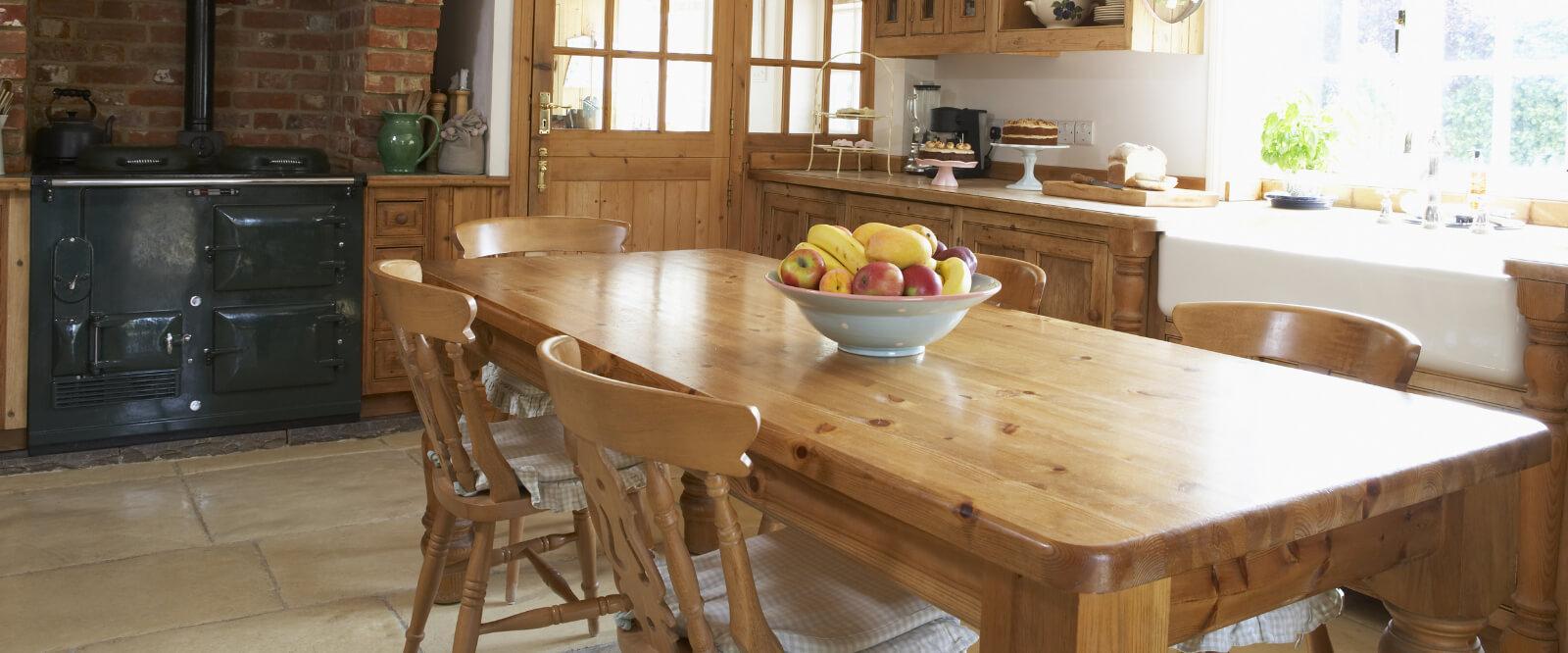 Cleaning and maintenance tips for Yorkshire stone
Use a quarry tile cleaner
As sedimentary stones are highly absorbent and are easily marked, harsh cleaning products should be avoided at all costs. Instead, choose a neutral detergent like FILA's CLEANER PRO for regular mops or PS87 PRO for ongoing deep cleaning. Either quarry tile cleaner will keep your floors squeaky clean and are enough to ensure any traces of grease or scum are kept at bay. Anything stronger than these, however, and you run the risk of damage – acidic products can eat away at the surface!
Apply a stain-proofing protector
To keep Yorkshire stone looking eye-catching, a sealer is needed to ensure the avoidance of unsightly staining and marks. At FILA, we offer a range of stone and agglomerate protection for authentic stones to ensure they're still around in another hundred years! W68 provides stone and agglomerate protection for internal and external unpolished slabs and is ideal as a protective base coat before the application of wax. Alternatively, STONE PLUS ECO protects and revives the original colour of stone, and like W68, it is a water-based, eco-friendly treatment.
Use a matte effect wax on interior floors
Once your flagstones are clean and the sealer is cured, applying a wax can reduce the absorption of dirt and make cleaning your stone even easier. MATT is FILA's matte effect wax and the ideal finishing treatment for highly absorbent porous natural stone.
Find out more about our Yorkshire stone products
Thank you for reading our guide on this historical stone – it's certainly a dream for landscapers and home decor fans. If you'd like to learn more about any of the products mentioned above, please get in touch; we would love to assist. Thanks again.