Although a stone sealer is needed, polished concrete flooring is an incredibly resilient choice for the home. With the right stain-proofing and protective treatment, this type of flooring is able to withstand heavy traffic and is also perfect for households with pets. The only thing to consider with polished concrete is its porous nature, and, so an effective sealant is absolutely essential to prolong the life of your floors! Let's explore how to preserve concrete as well as enhance its finish – here is a list of common questions plus our handy sealing tips.
Polished concrete flooring at a glance
Polished concrete is much like regular concrete, except the surface is ground, honed and polished to achieve a level of smoothness and shine. An increasingly popular choice, polished concrete is perfect for underfloor heating and comes in a range of different colours and finishes. Additionally, polished concrete can provide a seamless look between inside and out, plus it's also easy to clean and low-maintenance too. A pH-neutral cleaner can be used to give your floors a deep clean or a quick mop twice a week, but concrete should definitely be sealed to give the best performance.
What will a stone sealer for polished concrete do?
Scuffs and stains are two things you want to avoid on polished interior concrete. Ideally, the high gloss sheen should stay this way for some time; otherwise, you'd choose a matte concrete finish instead. A stone sealer will bring out the surface beauty of concrete, protect from stains and make maintaining your floors super easy.
Which type of stain-proofing treatment is best?
When it comes to the type of protective sealer you use, make sure that it hampers the absorption of common watery and oily stains. Some sealers can even enhance the original surface colour, but that's down to taste; others reduce absorption without affecting the material's natural look.
Our high-performance stone sealer for polished concrete floors
MP90 ECO XTREME is a high-performance sealer that waterproofs, protects and also facilitates cleaning. Being water-based, it's ideal for both polished concrete flooring and kitchen worktops, offering superior resistance against dirt without forming a surface film.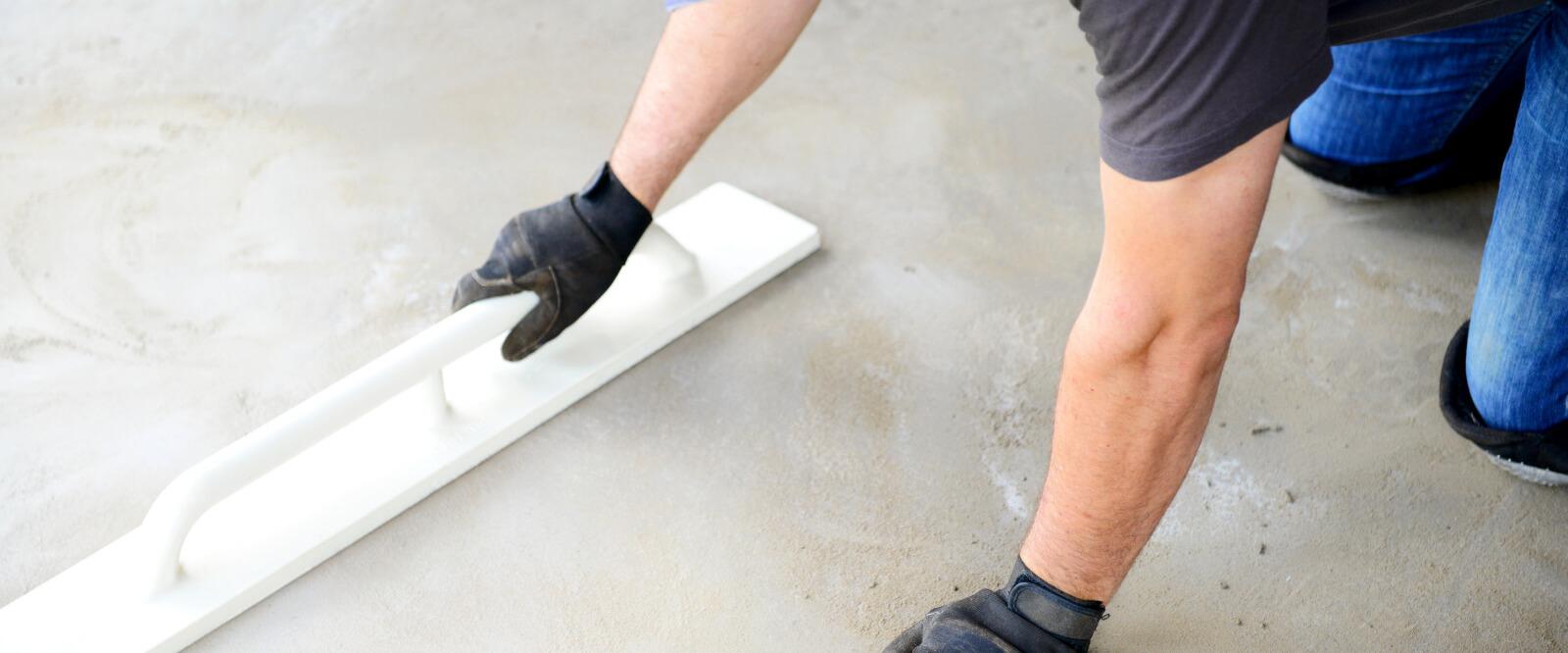 What do you need to seal polished concrete floors?
When it comes to preparing concrete flooring for a surface sealer, you need to ensure its pores are free from dirt and contaminants. A pH-neutral cleaner, like CLEANER PRO, is best for this surface and is especially important to use so that the sealing treatment can properly adhere. Once your concrete is ready for sealing, grab a brush or fleece pad and a bottle of MP90 ECO XTREME. This product must be applied in an even, consistent manner, so try not to splash and dab any excess with a clean cloth before letting it dry. Our matte effect wax can also be used as an additional protective layer on top of the sealer. It will also enhance polished concrete's delightful sheen with its natural finish and is dirt and dust repellent.
Should the space be properly ventilated?
With a solvent-based sealer, yes you would need to properly ventilate the space during application. As MP90 ECO XTREME is purely water-based, this eco stone sealer does not emit noxious fumes.
Other important things to consider
Before MP90 ECO XTREME is applied, we would recommend testing the product on a small area to check for colour changes. Additionally, if you're treating external polished concrete, never apply this sealer if rain is forecast and it's also important to note, this sealer does not protect against acid aggression.
The life expectancy of a concrete floor sealer
If your household is busy, then we'd bet you'd prefer the finish of your floor to last for as long as possible. When you consider the time and effort it takes to re-seal a floor, minimal disruption is always better. In fact, the life expectancy of a sealer is actually a very common question, but it does depend on a number of factors. This includes things like how well the floor is maintained and the type of sealer you use – some sealers last for years before the need for reapplication.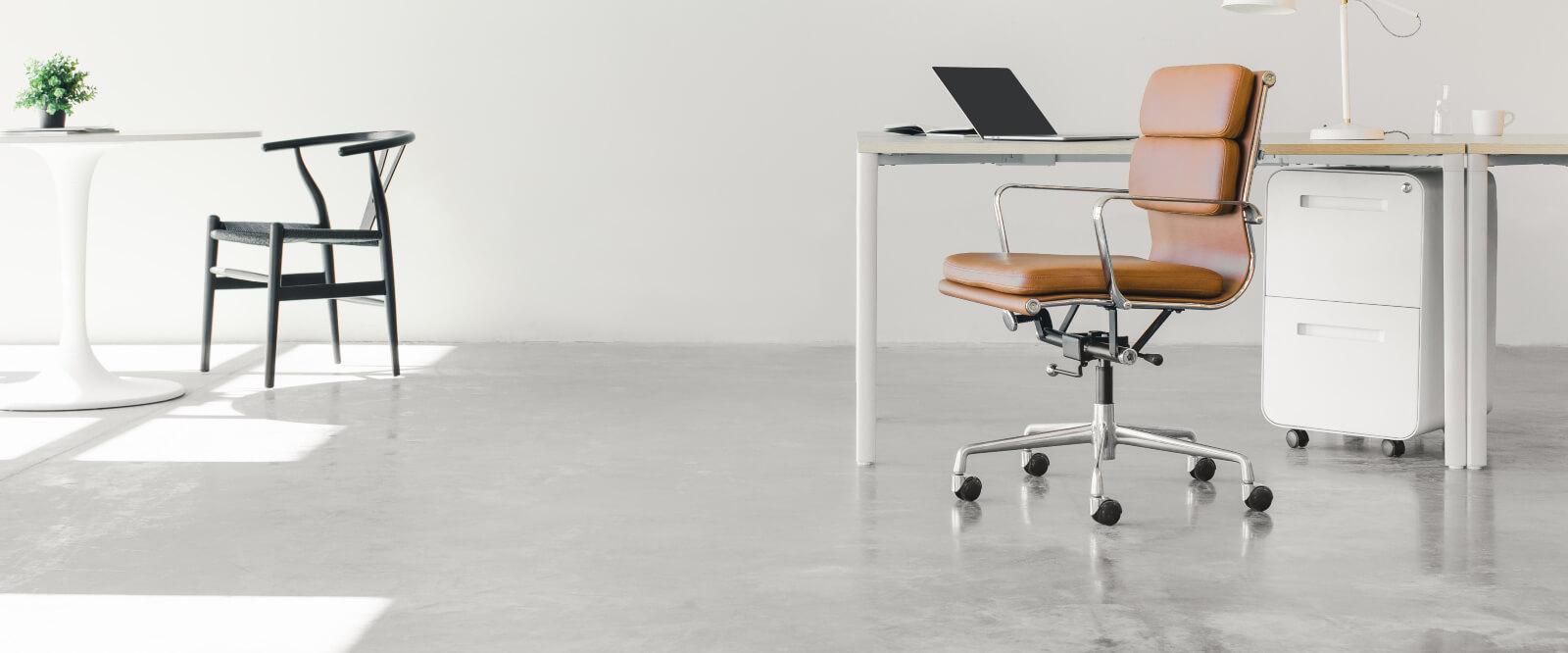 Aftercare for polished concrete flooring
Sealed concrete flooring is very straightforward to clean as it cannot be stained by things like beverage and food spills. You should, however, avoid using acidic cleaning products as these can eat away at the sealer and cause untold damage to your concrete floors. For regular mops and deep cleans, we would recommend FILA's pH-neutral cleaner, CLEANER PRO. Additionally, our waxes can provide another level of care and protect the surface from scuffs – choose from MATT, our matte effect wax, or SATIN, depending on your taste.
Get additional cleaning and maintenance guides for polished concrete – speak to our team to find out more! Thank you for reading.