Our compliments go to our Master Treatment Specialist Roberto Rossetto, who took home the silver medal in the "Given the Royal Treatment 2014" Competition for treatment of Piazza Candiani in Mestre, one of the most original, fascinating examples of public art in Italy, by Maestro Luigi Gardenal.
The 680,000 tesserae and 33 shades of marble, granite and Venetian enamel lend an intense colour effect to the huge mosaic in the square.
The work carried out by our Master Treatment Specialist was fundamental in solving the problems that often emerge with newly laid paving: the tesserae in marble, granite and Venetian enamel were dirty and ruined by laying residues, by the weather and by worksite foot traffic. In just 15 days, the square had to be restored to the original beauty of the materials used for the mosaic.
Impeccable, difficult treatment, skilfully carried out by Roberto Rossetto who washed the 1,600 m² surface using FILAPS87 degreasing detergent with a single-brush machine and then rinsed the paving with FILACLEANER neutral detergent. The surface was then protected with FILASTONE PLUS colour-enhancing stain protector, applied using a fleece wax applicator pad.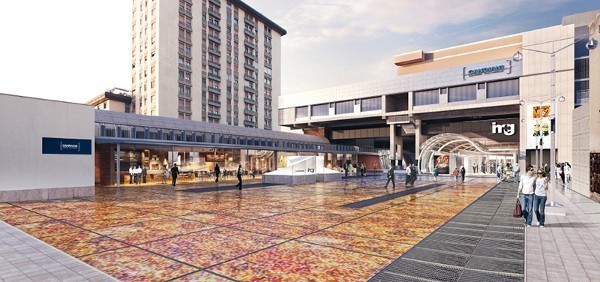 The biting cold and damp in January further complicated the job, and the treatment had to be completed quickly with no margin for error. The excellent result is there for all to see: the original colours and materials are now as splendid as they were the day they were laid and the piazza is once again the main player in Mestre city centre.