Did you know some VOCs found in building materials can be detrimental to health when used in certain concentrations? Thankfully, Indoor Air Comfort Gold is a sign of compliance and indicates a healthy indoor living environment. This certification marks a prestigious milestone for FILA, and we're the first Italian brand in our sector to receive this important accolade. Through this label, we can promise our products are safe regarding emissions, and it shows our commitment to sustainability too.
Read on to discover more about Indoor Air Comfort Gold Certification by Eurofins.
Eurofins at a glance
A network of international laboratories, Eurofins Scientific provides a unique range of testing services. Based in Luxembourg, the group offers more than 200,000 analytical methods with which to evaluate biological substances and products for their safety, identity, authenticity, and origin. In addition to providing specialised knowledge in a particular field, Eurofins are also committed to delivering accurate results, and in a timely manner. In fact, few testing laboratories can match Eurofins' proficiency, innovation, and customer service, making it the global leader in specific areas.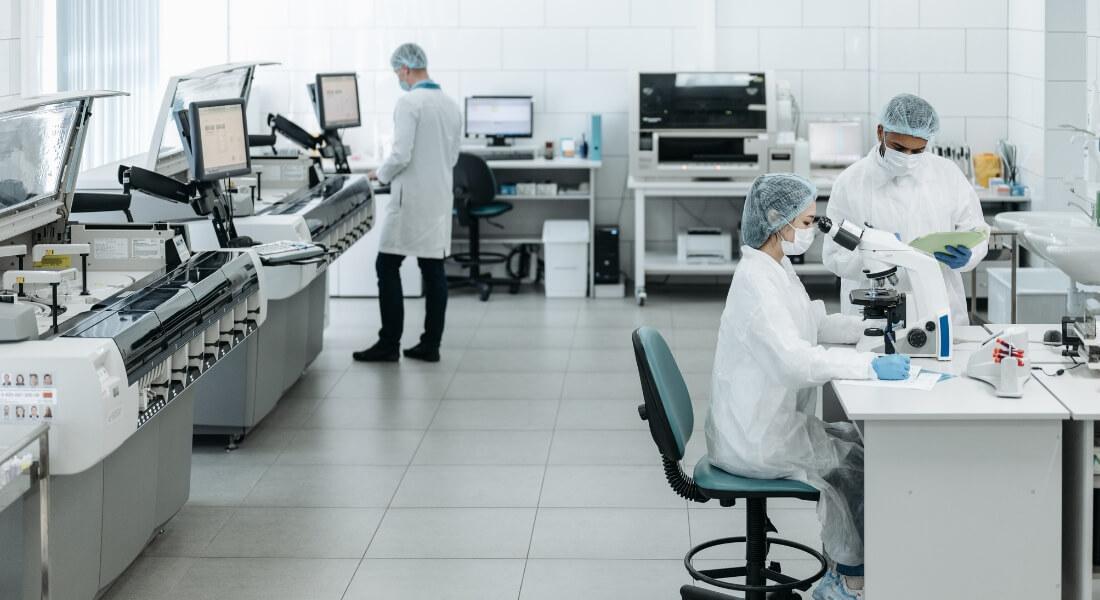 Indoor Air Comfort Gold; the difference between this and other certifications
The Eurofins Indoor Air Comfort product certification is a well-established way to demonstrate compliance with low VOC emission criteria set in Europe on two levels:
Standard level – Indoor Air Comfort certified product
With this label, all European regulations concerning VOC emissions from products into indoor air are combined under the same umbrella. Any product labelled with Indoor Air Comfort will comply with all European regulations according to the limit values.
Higher level – Indoor Air Comfort Gold certified product
This label combines all relevant European regulations and most voluntary labels on VOC emissions by combining the most stringent requirements in every EU country. As a result, Indoor Air Comfort Gold is the most ambitious low-emitting label in Europe, and certified products have the least amount of harmful emissions.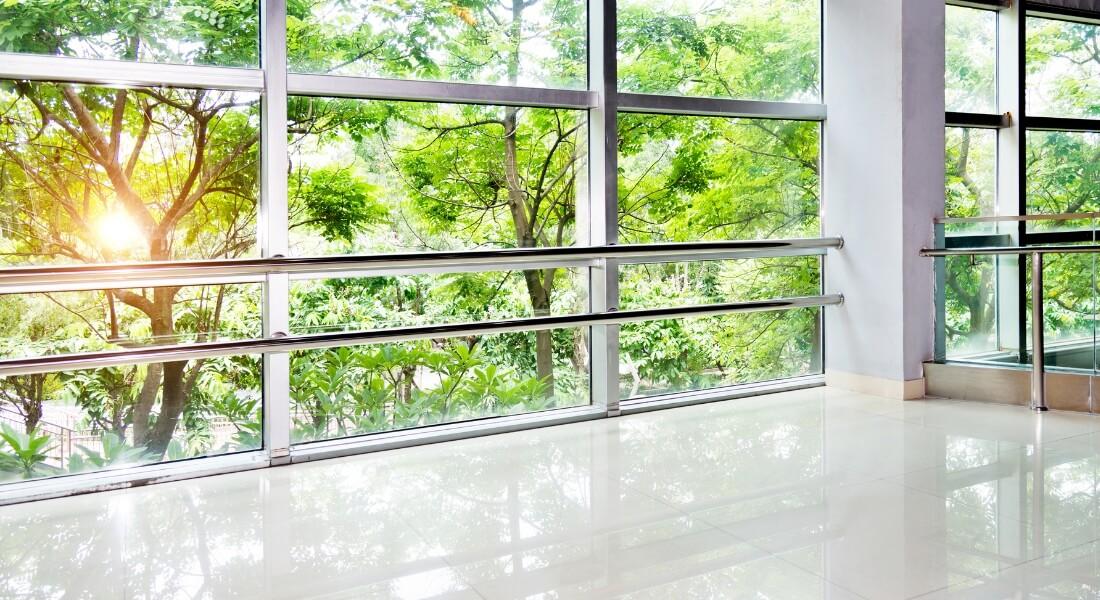 The advantages of Indoor Air Comfort Gold-certified products
Indoor Air Comfort Gold-certified products are directly accepted as proof from LEED and BREEAM international programs. Likewise, it means products are always tested against the latest requirements, so they are always current, and you can ensure they do not pose a health risk to your customers either.
How does the certification work?
Certification for Indoor Air Comfort and Indoor Air Comfort Gold goes beyond a simple one-time test. As part of the program, FILA's manufacturing plant will be continuously audited, re-tested, and certified to ensure the continuous production of low-emitting products and the same level of compliance with respect to VOC emissions.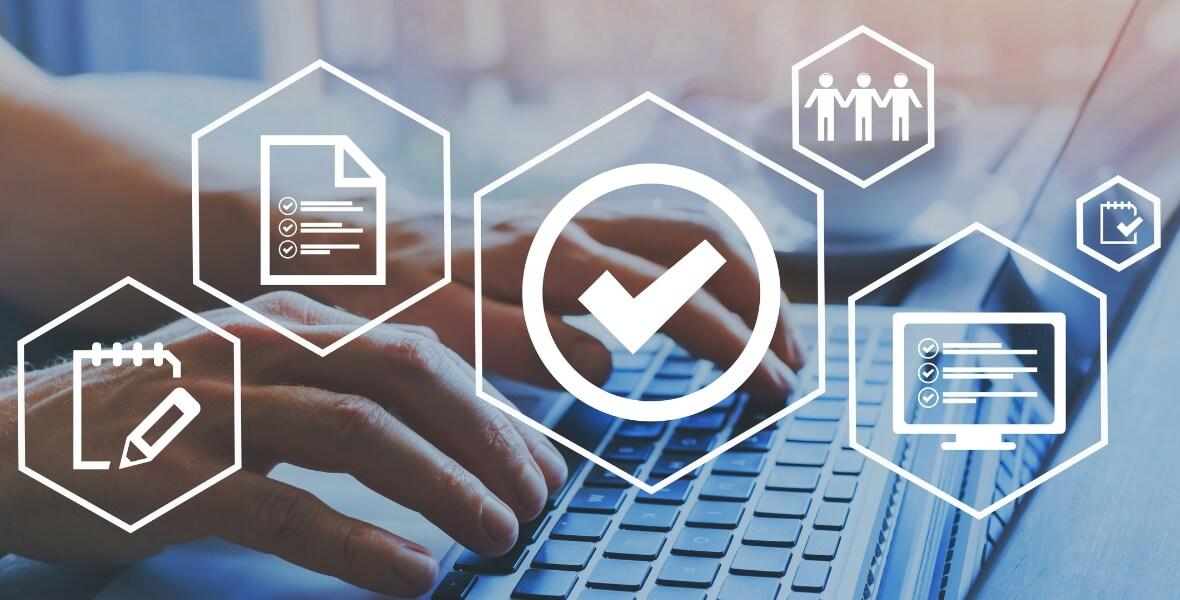 What FILA products are certified?
At FILA, our products have received this esteemed recognition because they comply with the strictest European and international criteria regarding VOCs. The accolade wouldn't be possible, however, without a lot of hard work, and our Research and Development team has spent countless hours sourcing the right raw ingredients, a process that can take months. As well as placing emphasis on VOCs, the certification also considers other factors like the additional substances present in the product formulas of construction materials. Since all components are covered, we have a list of ingredients to avoid for a product to be considered the Indoor Air Comfort Gold standard.
The certification confirms that the following products have been produced in a green way:
MP90 ECO XTREME – this stainproof sealer offers superior stain protection for porcelain tiles, natural stone, marble and granite in polished, brushed, or matt finishes.
WET ECO – this colour-enhancing protector and anti-dirt product provides an attractive wet-effect finish for unpolished natural stone surfaces, unpolished agglomerates, and terracotta.
PW10 – suitable for application on the back of absorbent stones, this sealer effectively blocks efflorescence.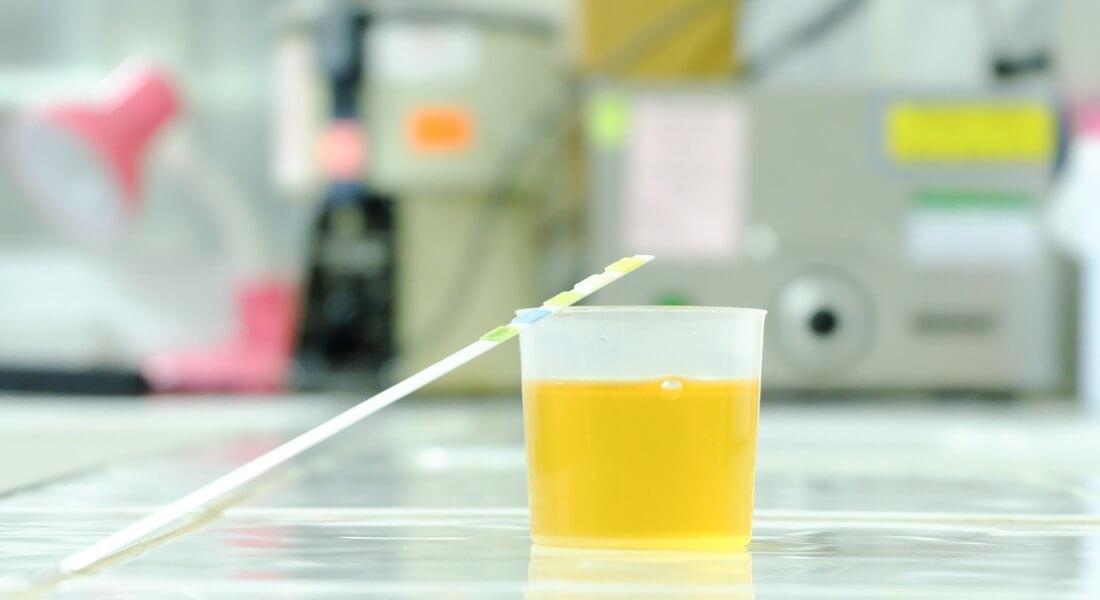 How long is the Indoor Air Comfort Gold certificate valid?
The certificate is valid for 5 years as long as annual inspections and VOC testing are performed. In case of changes to a product, the certificate can be updated.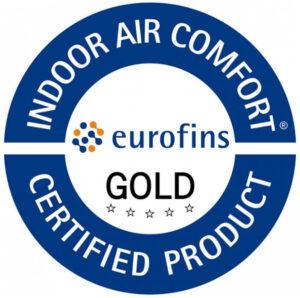 What are the criteria Indoor Air Comfort Gold covers?
The Indoor Air Comfort Gold label ensures products comply with both mandatory and voluntary national and international protocols and the most restrictive requirements of recent environmental sustainability systems like LEED, BREEAM, WELL, SKA, and HQE. It's also proof that VOC levels are lower than those required for BREEAM or any other rating system. The certification covers the following requirements for VOC emissions:
Indoor Air Comfort
Belgian regulation*

French VOC label, A class (or better)

German regulation, AgBB and ABG requirements

Italian CAM

EU Taxonomy regulation
Indoor Air Comfort Gold
Belgian regulation*

French VOC label, A+ class

German regulation, AgBB and ABG requirements

Italian CAM Edilizia

BREEAM New Construction

LEED (ACP)

WELL Building

SKA rating (UK)

French HQE Certification

Byggvarubedömningen (BVB), Sweden

Eco Product Norway

DGNB*

EMICODE EC1 Plus*

GUT*

EU ecolabel*

Nordic Swan*

Blue Angel*

Austrian ecolabel*

Austrian Baubook*

M1

Danish Indoor Climate Label (Emission Class 1) 

Singapore Green Label

Global GreenTag

Miljöbyggnad (Sweden)

Cradle to Cradle

Very low emitting products according to EN 16798-1

FEMB*

Declare 2.0
*product specific
The best products come with GREAT guarantees
Backed by a global organisation in 59 countries, we stay on top of new regulations affecting emissions for our surface care products. As a brand, we're also completely committed to clean production, and Indoor Air Comfort Gold underscores the value we place on delivering quality products year-on-year. A leading producer in the treatment and protection of stone, and other materials like porcelain tiles, you'll find the FILA line in over 100 countries and six commercial branches worldwide. We're also dedicated to a sustainable future, as this certification confirms, and green solutions like our colour-enhancing protector and stainproof sealer don't disappoint.
To learn more about our Indoor Air Comfort Gold products, why not speak to our team? Or read more about the benefits of working with FILA for your tile and stone project. Thank you for reading.