This article reaches out to everyone who has porcelain tile floors. We've often touched on how to maintain porcelain tile, but this time around we'd like to focus on WHAT NOT TO DO if you have porcelain tile floors installed in your home.
Porcelain has long been considered the "perfect" material because it's resistant, non-absorbent and comes in a wide range of finishes with different textures and levels of gloss on the surface. However, porcelain tile is also prone to streaking. As you'll read in this article, streaking almost always stems from skipping post-installation cleaning altogether, or cleaning grout residue inadequately with only water or the wrong type of cleaner for the grout used.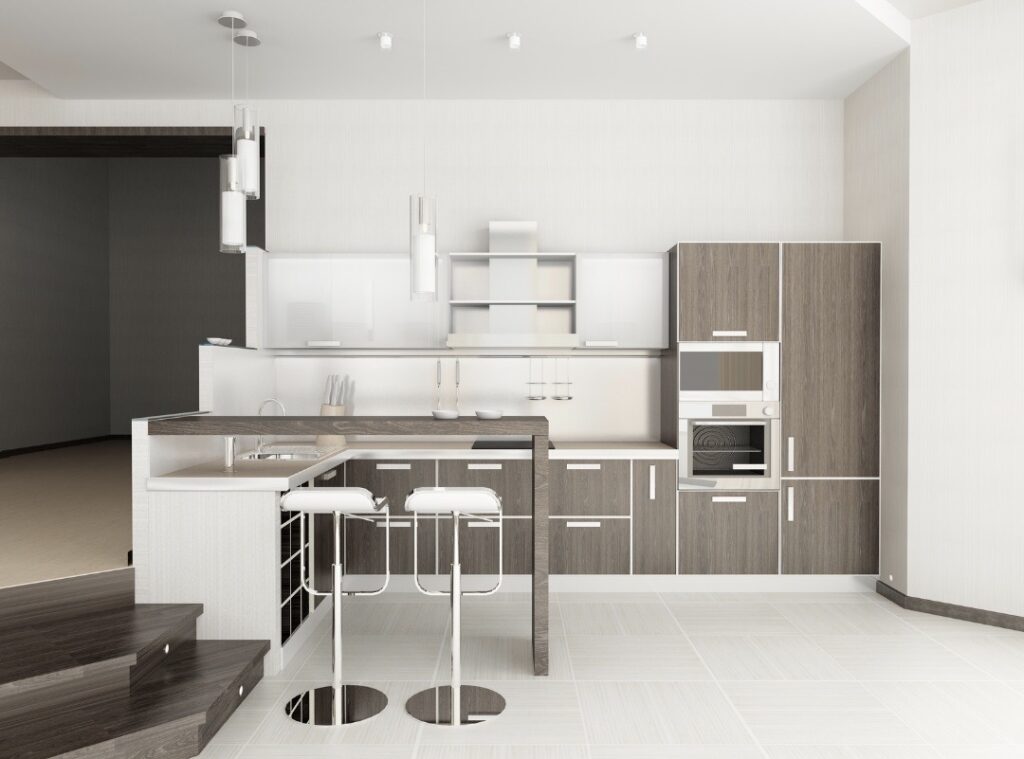 The first thing NOT TO DO if you have porcelain tile floors is, in fact, linked to this concept.
1. DON'T SKIP POST-INSTALLATION CLEANING OF PORCELAIN TILE FLOORS.
Once the floor is installed, grout residue and construction dirt remain on the surface, initially almost invisible to the naked eye. This residue forms a superficial patina that must be eliminated if you want clean, streak-free floors. To effectively remove cement grout haze and perform perfect post-construction cleaning, we recommend using DETERDEK Cementitious Grout Haze Remover. Click here to find out how to use DETERDEK.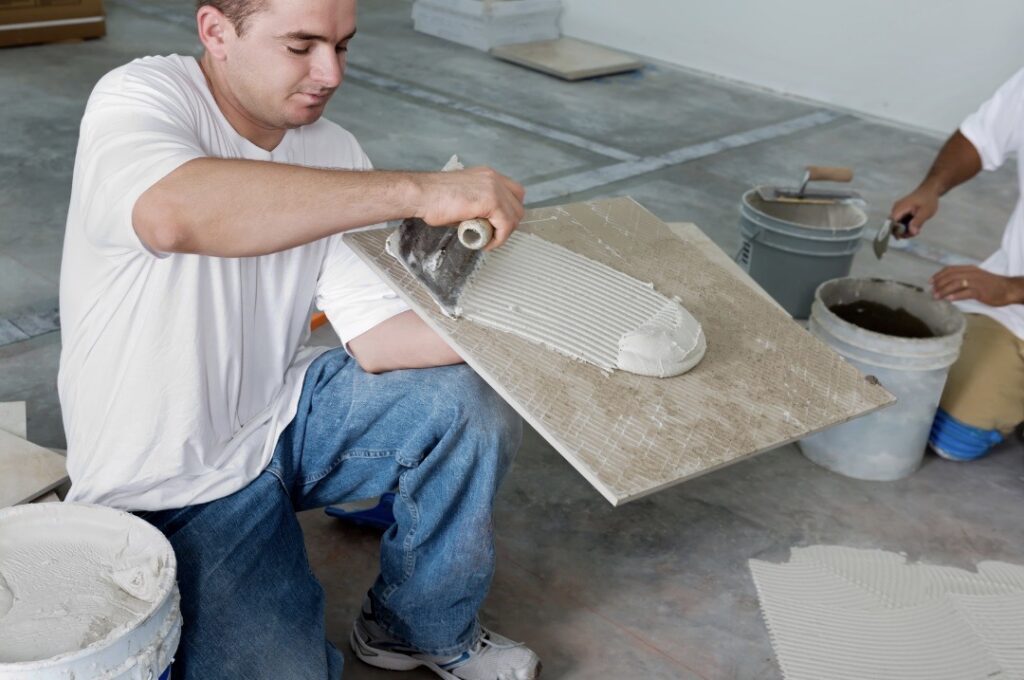 2. DON'T USE GREASY CLEANERS ON PORCELAIN TILE.
Cleaners are not all the same, and if you're used to using bleach or ammonia to clean your floors, the surface may become "greasy" over time. What are "greasy floors," you ask? Some cleaners leave an oily residue on the surface that becomes layered, attracting dirt, germs and bacteria, hence creating an unhealthy environment.
During a time when hygiene is a top priority, it's especially important to be selective in your choice of cleaners. That's why FILA's PS87 is the best porcelain tile heavy duty cleaner – it degreases surfaces and removes ground in layers of dirt.
3. DON'T USE STRONGLY SCENTED CLEANERS ON PORCELAIN TILE FLOORS.
Perfumes present in floor cleaners actually stay on the surface. That's why it's best to clean porcelain tile with neutral, lightly scented cleaners like FILA's CLEANALL Neutral All Surface Cleaner. With just one capful per gallon of water, it leaves no residue and doesn't need rinsing. Here's how to use it.
4. DON'T FORGET TO CLEAN YOUR GROUT JOINTS.
The purpose of grout joints is to seal and unify the tile surface but, as you well know, cement grout is also porous and absorbs dirt and impurities. That's why it must be sealed and kept clean. We've looked closely at how to clean and seal grout joints with GROUT PROOF and GROUTRENEW, and we can't stress enough how important these two products are for the life and health of your tile.
Read this article to find out how to keep your grout joints clean and healthy.
5. DON'T IGNORE DAILY FOOD SPILLS.
Even if you're busy with the many tasks of modern life, don't just wipe up daily spills with plain water. Leave it to KITCHENKARE Kitchen Stain Remover to quickly degrease small surfaces and spot clean large areas, and use CLEANALL SPRAY as a neutral spray cleaner for any household surfaces, including porcelain and ceramic tile, stone, LVT, wood and laminates.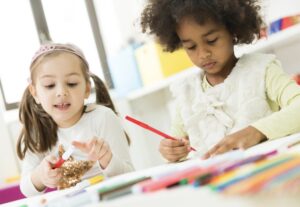 Now that you know what NOT to do with your porcelain tile floors, read this article to make house cleaning simple with our weekly checklist.