Marble is a fabulous material for a kitchen worktop and the preferred choice for many bakers! It creates a stunning, smooth surface, that's ideal for rolling out pastry and dough, and it provides good resistance to heat too.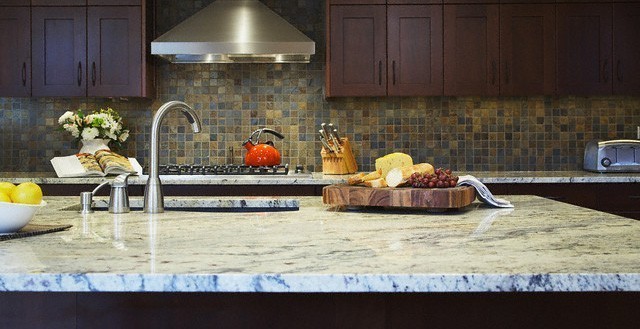 Because the surface is more porous than granite, a little extra care is needed. A good quality sealant – like FILAMP90 ECO PLUS – will protect your worktop from stains. Abrasive cleaners should be avoided, as they can dull and damage the surface.
Fila recommends regular maintenance with dual action FILAREFRESH – which cleans and protects. It's designed for stone, ceramic and marble worktops and it's really easy to use:
Spray FILAREFRESH onto the surface.
Wipe with a soft, dry cloth, working in the spray until the surface is dry.
No need to rinse!
FILAREFRESH is part of Fila Green Line; it's water-based and is certified as safe to use for food prep areas. And, as well as cleaning your worktop and reinforcing your stain protection, it has a lovely fresh citrus fragrance too!
Top tip: Try FILAREFRESH on your bathroom surfaces, for great results!
For more advice, just contact our UK Help Line on tel. tel. 01584 877286 or visit www.filasolutions.com