Outdoor paving and terraces are constantly exposed to the elements and wear due to traffic. If not protected, the surface may stain, become slippery and slick. If you want to restore and preserve the beauty of your outdoor paving, turn to FILA products!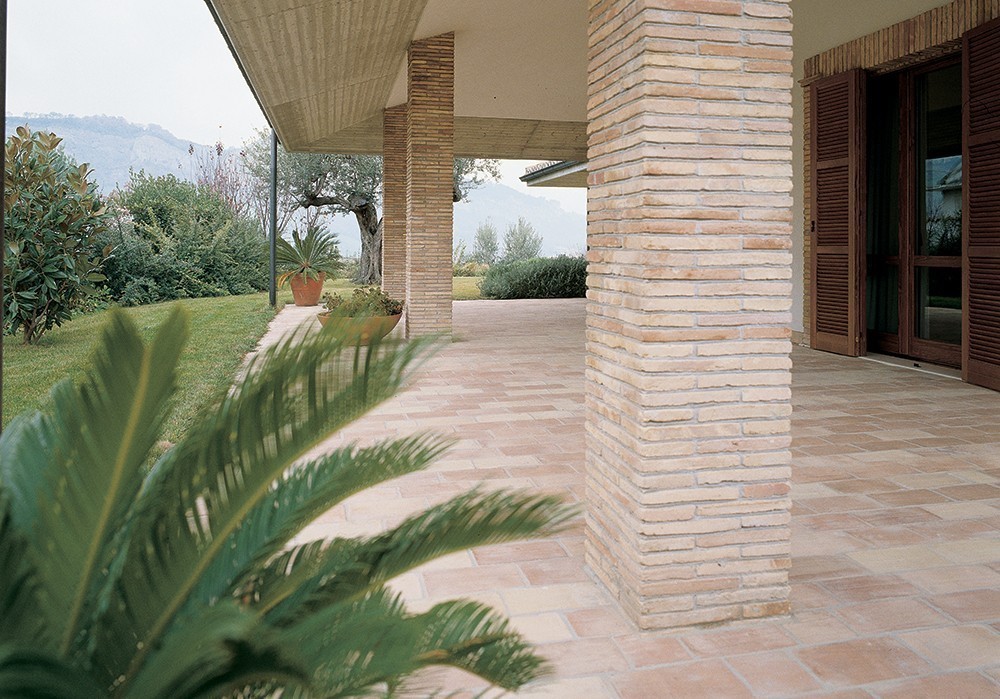 HYDROREP is a water-repellent protector for outdoor paving in untreated stone and concrete. It protects from water, humidity and the elements. It waterproofs the surface without forming any film, allowing the material to breathe, and does not yellow over time. The product is ready to use and should be applied with a large flat paintbrush.
FILAFOB is a stain protector for paving in terracotta, quarry tiles, marble, stone, granite, agglomerates and concrete. For outdoor paving it must be used 24 hours after application of HYDROREP. It should be applied evenly with a large flat paintbrush.
FILAWET protects stone and untreated agglomerates from stains, giving the surface a pleasing wet look. It does not yellow in any conditions and does not flake. We recommend application of two coats of product, waiting 24 hours between the first and second. Particularly absorbent material may require a third coat to achieve the wet look desired.
ADVICE FROM THE EXPERT: HOW TO CLEAN OUTDOOR PAVING
Before applying the protector, remember to thoroughly clean the paving with FILAPS87, the ideal degreasing detergent for outdoor surfaces. You can use it on terracotta, quarry tiles, porcelain tiles, unpolished stones and agglomerates, concrete and ceramic tiles. Dilute (1:10-1:20) in water and apply to the surface. Leave for 4-5 minutes, then rub with a single-brush machine or flat brush. Rinse thoroughly with water.
For more intensive cleaning you can also use it diluted 1:5.