When it comes to construction, the little details matter, and they can have a profound effect on your projects, and clients. For example, inefficient practices can lead to time and material waste, not to mention complaints, all of which will negatively impact your bottom line.
If you're unfamiliar with FILA's DETERDEK PRO, let us introduce you. A buffered acid, this cleaner has been formulated to target the most common surface issues. Its fast-acting nature will also help you decrease turnaround times whilst keeping quality high. Want to know more? Read on for eight benefits of FILA's DETERDEK PRO.
The key benefits of FILA's DETERDEK PRO:
Benefit 1 – DETERDEK PRO is environmentally friendly and safe to use
A buffered acid solution, DETERDEK PRO is non-toxic for the user and the environment too. Unlike other cleaners, it doesn't contain hydrochloric acid and, therefore, won't produce fumes, nor will it cause corrosive particles to be emitted into the air. In fact, although this cleaner is a concentrated acid detergent, it's actually made with biodegradable ingredients, another reason why many UK contractors like it so much. This makes a change from traditional acid detergents and their many unwelcome effects. It's time we made construction a safe and pleasant experience for everyone.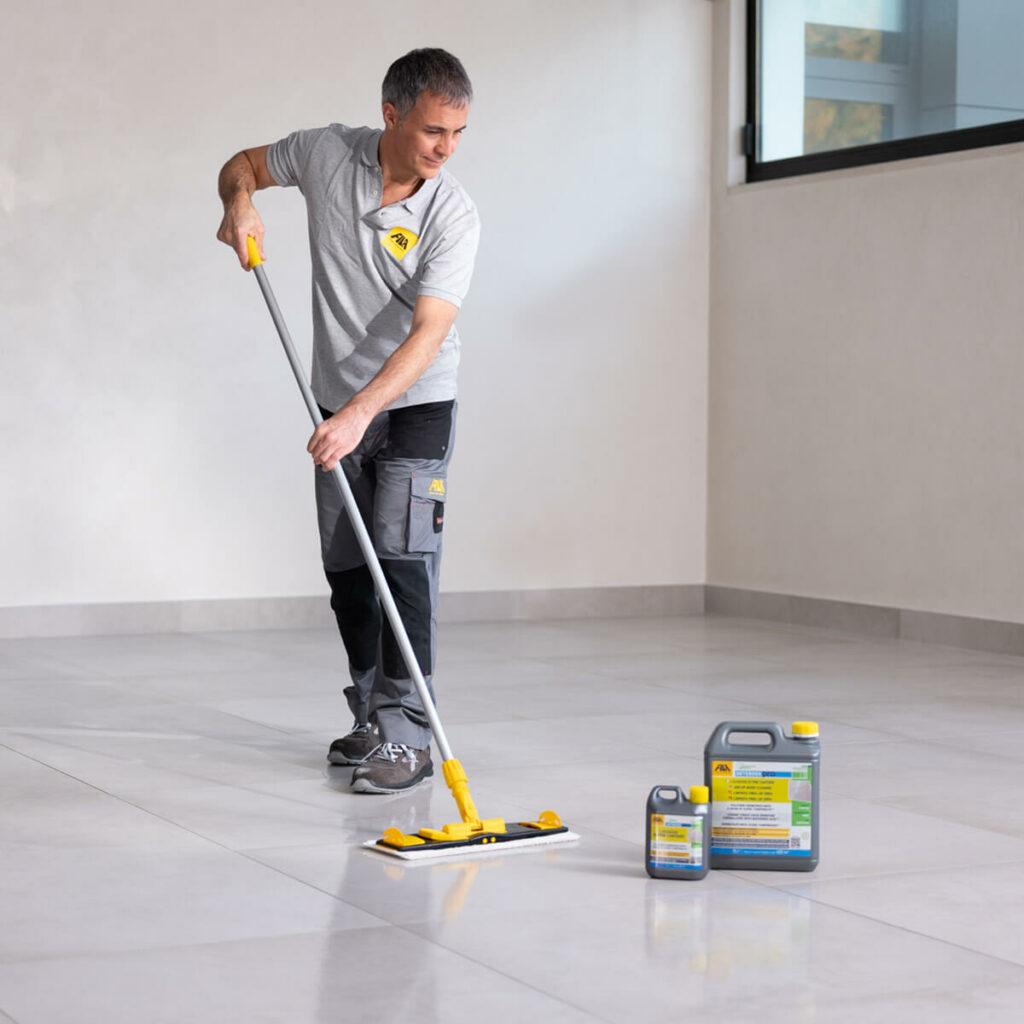 Benefit 2 – It can remove cementitious grout from new porcelain tiles
The primary use of DETERDEK PRO is for post-installation cleaning and, more specifically, to remove grout residues from new porcelain tiles. If this crucial procedure is missed, however, it can lead to many problems, but mostly tiles that have an unexpected, hazy finish. Not only that, but they'll be hard to keep clean, resulting in a potentially very unsatisfied client. A cement and grout remover, DETERDEK PRO will eliminate all post-application deposits, and any leftover building-site dirt ensuring that you are recognised as a provider of quality.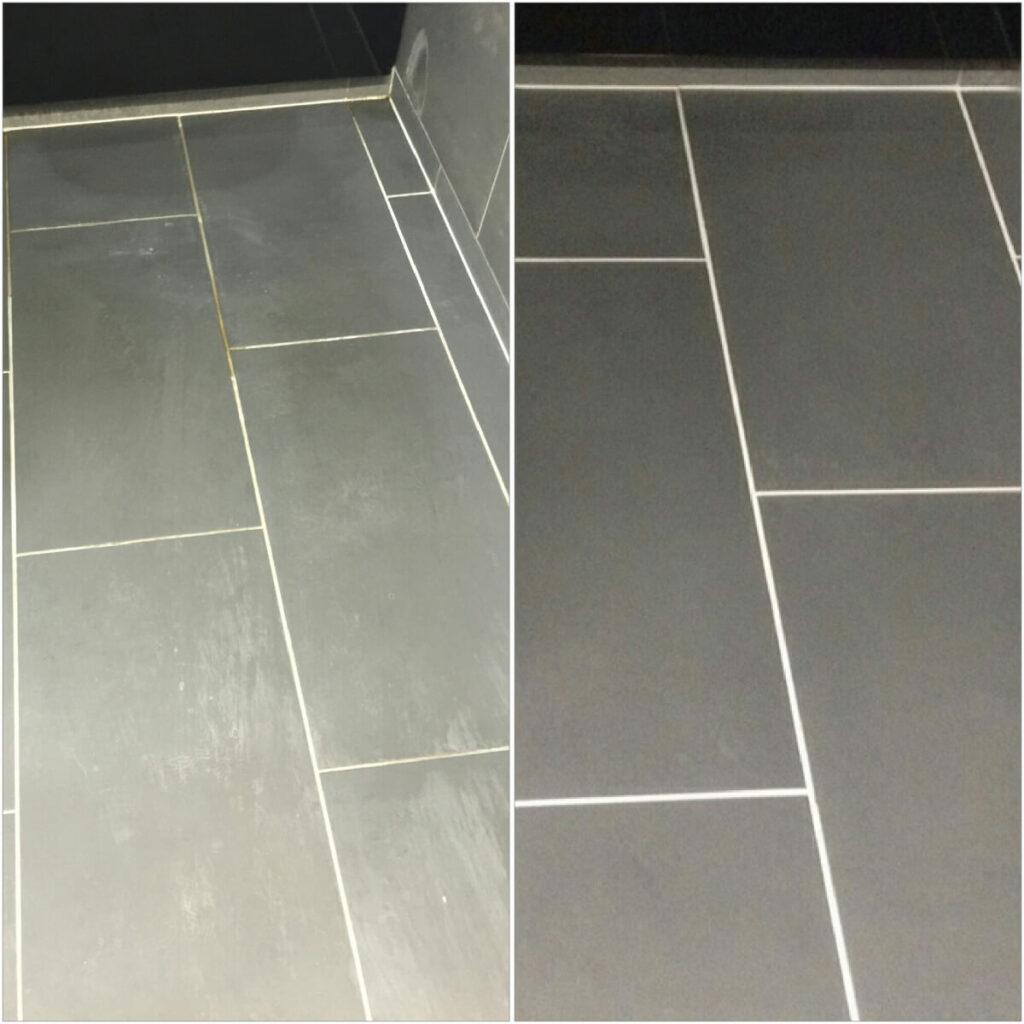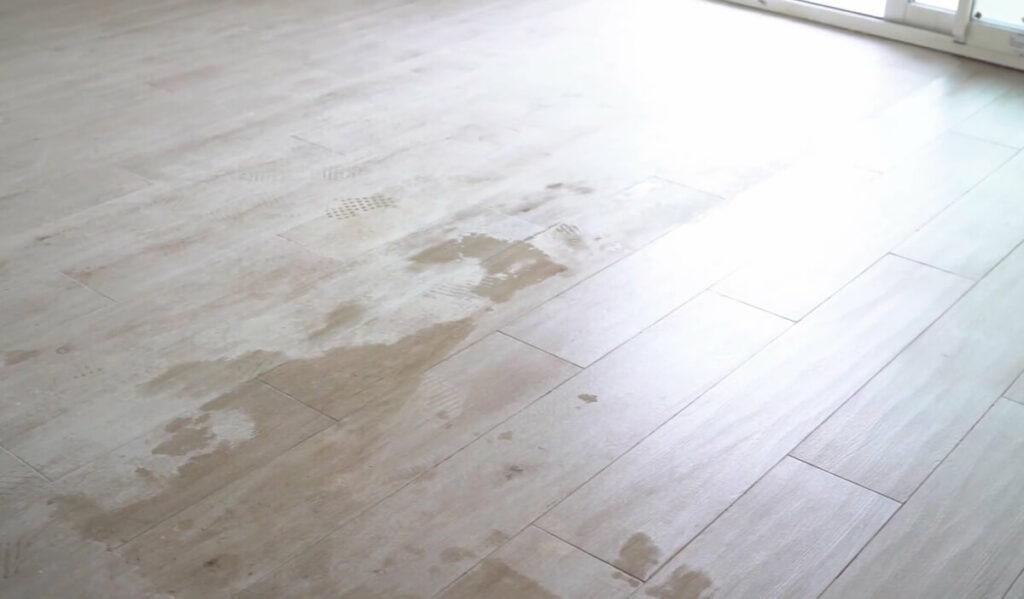 Benefit 3 – DETERDEK PRO will not corrode metal trims
If you need to clean tiles around windows and doors, it is safe to do so. Unlike other descalers on the market, DETERDEK PRO will not alter the appearance and colour of aluminium and steel profiles. Before applying the product, however, it is good practice to carry out a preliminary test on a small area to ascertain the effective resistance of the material to the product. 
Benefit 4 – It also won't affect the grout colour
Nothing elevates porcelain tiles like the shade of the grout; a contrast or tonal look both work well. With DETERDEK PRO, you don't need to worry about the colour changing, which has the potential to take up a lot of your time – the last thing you need is to re-tile a whole bathroom again.
Benefit 5 – DETERDEK PRO can remove rust from porcelain tiles and granite
Although you can use DETERDEK PRO as a cement and grout remover, you can also use it for a number of other purposes too. For larger areas, this detergent is capable of eliminating rust marks from granite and porcelain tiles thanks to its double descaling and cleaning action. Below is a before and after of rust removal from granite.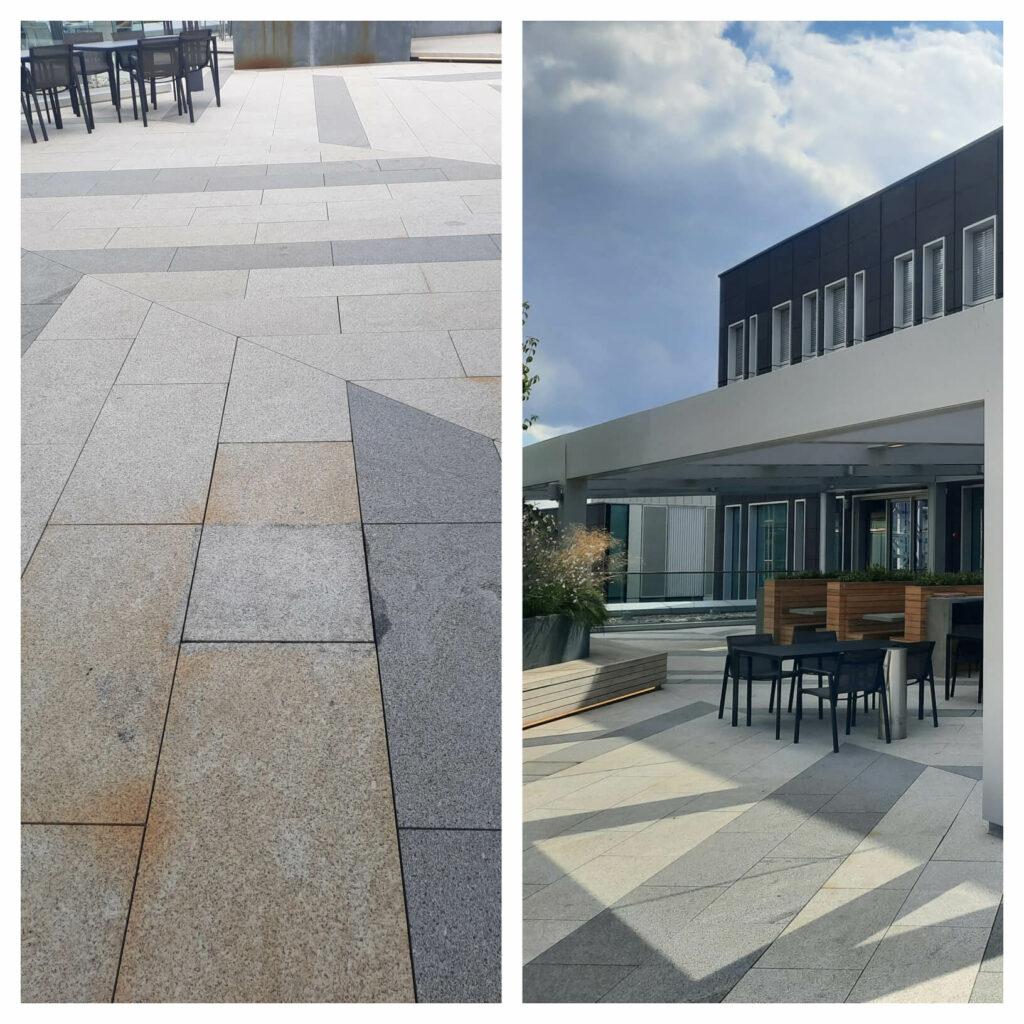 Benefit 6 – A limescale detergent, it dissolves and removes deposits from surfaces
A limescale detergent, DETERDEK PRO, can also clean what hard water leaves behind on tiles. Likewise, it can eliminate saline efflorescences from terracotta which is caused by salts being deposited on the surface as moisture evaporates.  
Benefit 7 – DETERDEK PRO can be used to restore any acid-resistant surface
An all-around versatile product, DETERDEK PRO, can be used on various surfaces that are acid-resistant. These include sandstone, external porcelain tiles, terracotta as well as granite surfaces too. With FILA's buffered acid cleaner, you won't have to purchase different products for different issues; after all, they'll only take up space in your van. With DETERDEK PRO, you can solve almost any surface problem there is, which will simplify your workload. Here is a terracotta floor that has been restored with FILA's DETERDEK PRO.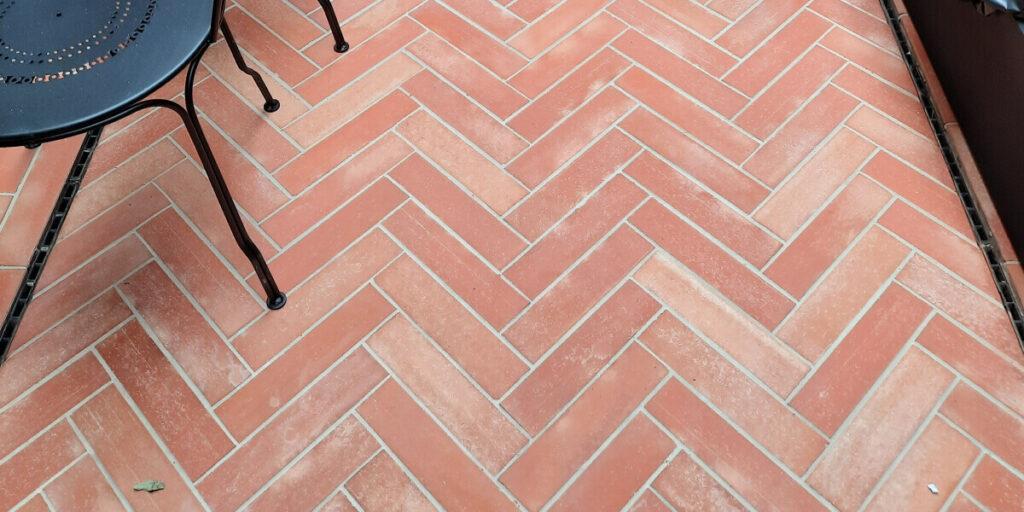 Benefit 8 – This cleaner has extremely good coverage rates
In terms of coverage rates, these are quite high, although it depends on the material, the structure and how the product is applied. If you were, however, looking to clean 40 square meters of porcelain tiles, 1 liter should be enough. Here are some approximate rates for terracotta and stone.
COVERAGE AND DILUTION (1 litre):
Terracotta 1:5 – 10/20 m²
Natural stone 1:5-1:10 – 20/35 m²
As DETERDEK PRO has a long reach, this makes it an economical choice when compared with other cleaning agents. As a result, fewer products are used, which, therefore, culminates in less waste, and you'll also save money while delivering projects to a higher standard.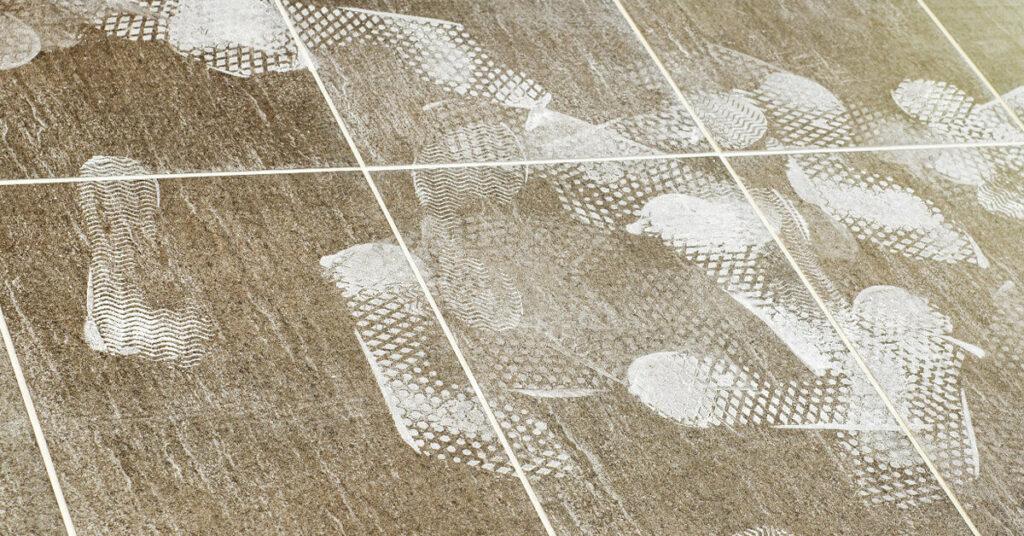 Interested in improving your bottom line?
For your next project, try DETERDEK PRO
Although good quality comes at a cost, poor quality eats into a project's profitability in so many ways. Instead, why not better meet the needs of your clients by delivering a competitive edge? Our concentrated acid detergent promises just that for your business.
To find out more about FILA's DETERDEK PRO, why not get in touch with our team? We would be happy to offer our support with any projects you have. Likewise, for more information on coverage rates, download the technical data sheet here or explore DETERDEK PRO's many applications. Thank you for reading.