Do you ever find yourself facing a surface issue that's hard to deal with? Look no further than this amazing, versatile product. A concentrated stain-removing detergent and degreasing floor cleaner, PS87 PRO can help tile contractors achieve a high-quality professional finish. If you're new to FILA's alkaline cleaner, we've got you covered – its flexibility means that one product can solve a variety of different surface problems. Not only will this help you minimise the number of callbacks you get, but it'll also save time addressing issues and, in theory, lead to more recommendations and business growth.
These eight reasons will convince you why PS87 PRO is a valuable addition to any contractor's toolkit.
The key benefits of PS87 PRO:
Benefit 1 – It's safe for the contractor and the environment
Thanks to its biodegradable ingredients and concentrated formula to optimise packaging, PS87 PRO is an environmentally friendly cleaning product. It's also safe for contractors to use when properly handled. They should, however, always follow the recommended handling and application procedures and wear appropriate personal protective equipment to minimise any risks.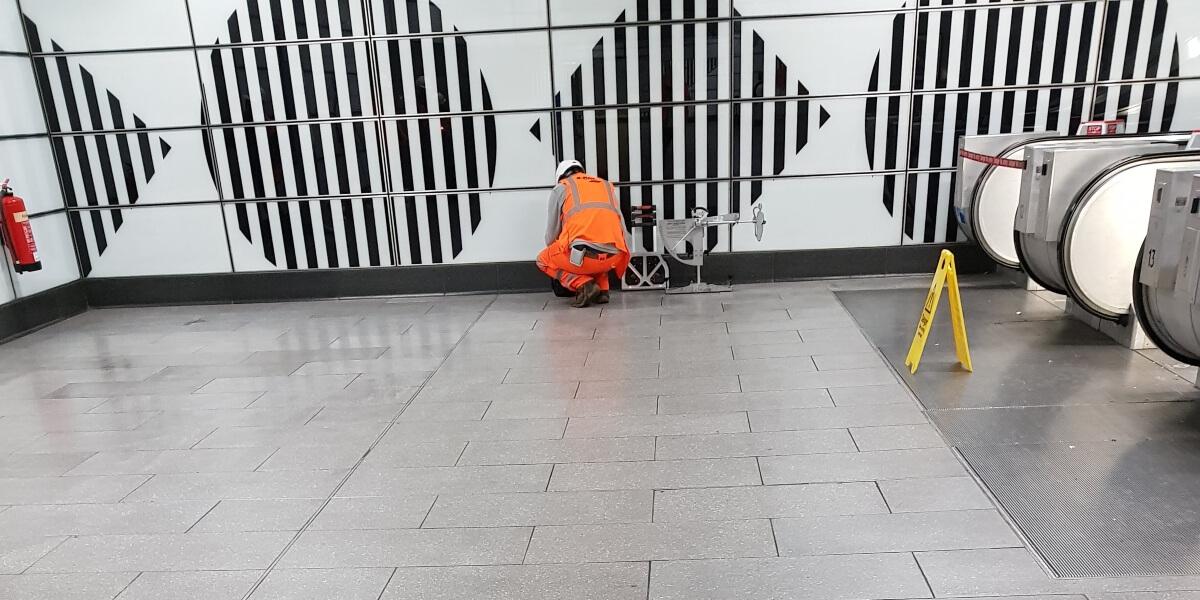 Benefit 2 – PS87 PRO is an extremely diverse product
Formulated with a powerful blend of ingredients and serving many functions, PS87 PRO is able to deep clean, restore, and rejuvenate almost any surface. Whether you need to remove grout residues from acid-sensitive stones or dewax a surface, PS87 PRO can be considered an all-rounder for tackling almost any issue. What's more, it can remove even the toughest of stains, including grease, oil and dirt, making it a convenient and time-saving cleaning solution. Apart from polished stone, it can also be used for a variety of other materials, including porcelain tiles, terracotta and concrete. The best bit? This multi-purpose product will only take up a little space in your van!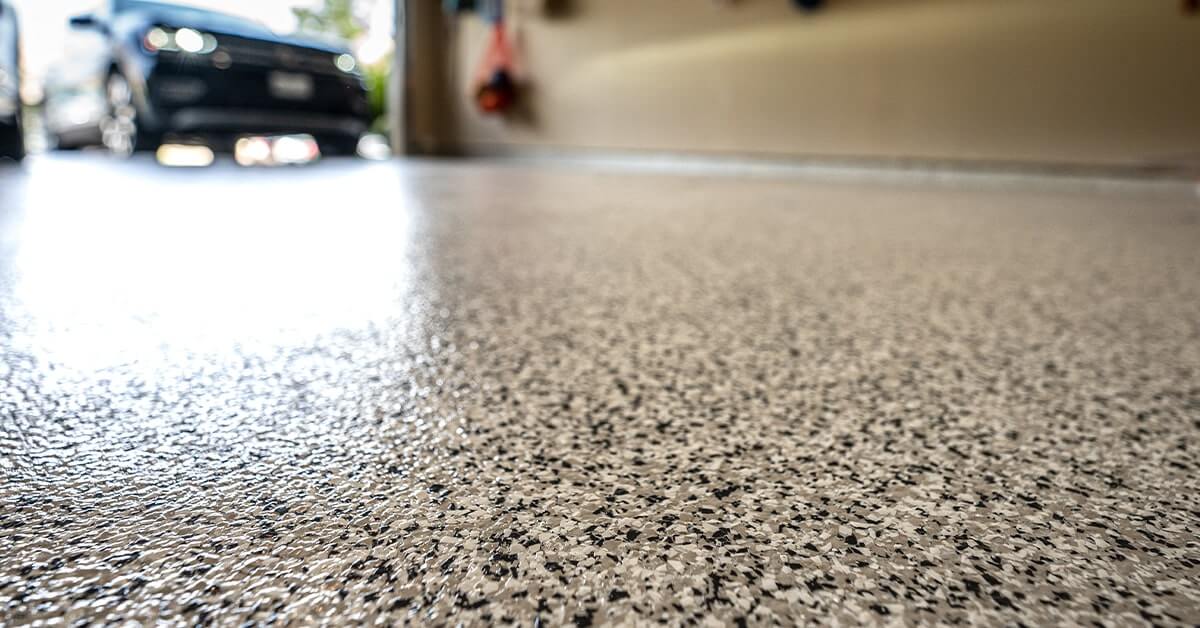 Benefit 3 – It can be used to remove grout residues from acid-sensitive materials
For new installations of acid-sensitive stone and encaustic tiles, PS87 PRO can be used to remove cementitious grout residues. Surfaces like encaustic tiles are usually more delicate and prone to damage than other types of tiles, so it's essential to use a gentle but effective method like our alkaline cleaner. If this vital step isn't done, it can lead to problems like grout hazing and surfaces that are hard to keep clean. Not only that, but your clients will also want to know why. Both of these things can be a drain on a professional tiler's resources.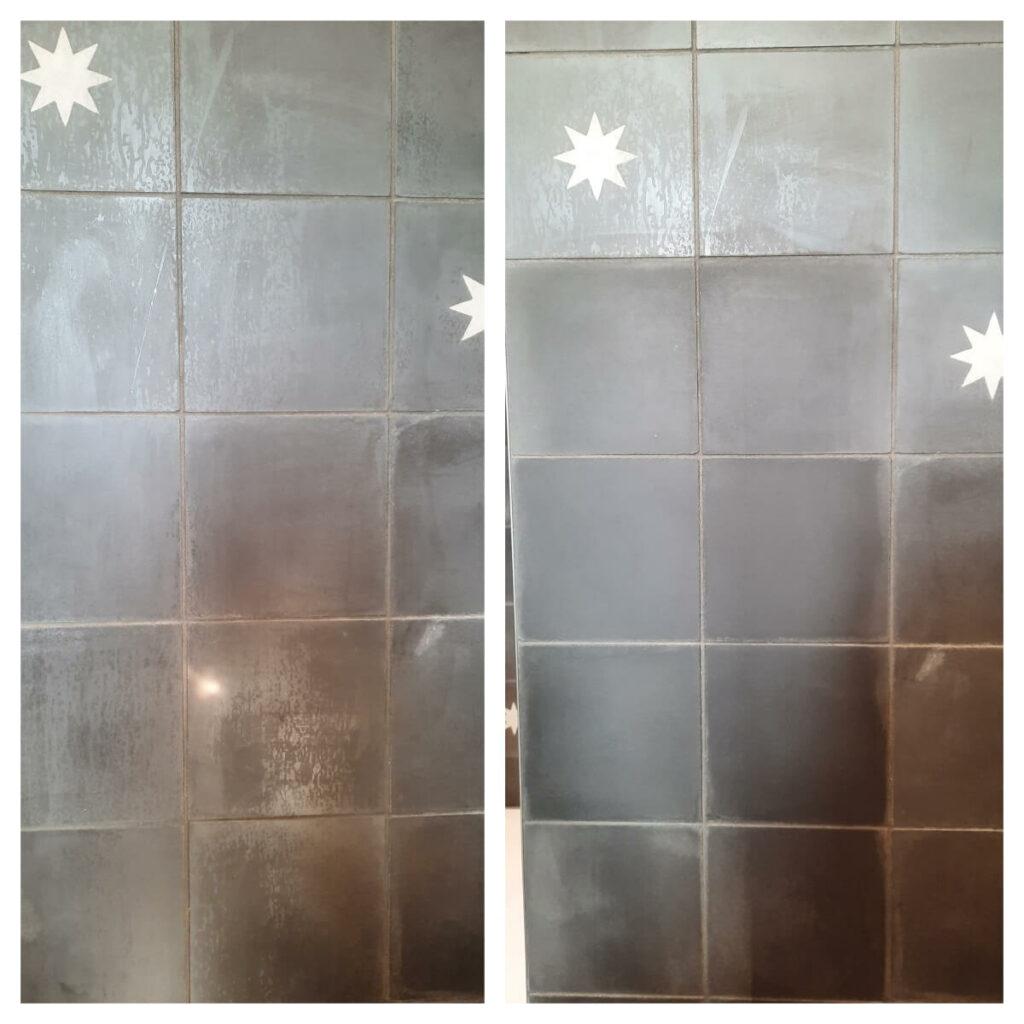 Benefit 4 – PS87 PRO makes light work of stains
In order to maintain the integrity of a surface and prolong its lifespan, it's important it's kept clean and free of stains. By using this product, professional tilers can achieve better results in less time, plus there's also no need to purchase several different products for every type of surface and stain. PS87 PRO is a stain-removing detergent that, when undiluted, breaks down and removes stubborn stains from porcelain stoneware. Likewise, when diluted, it'll also tackle grease marks on tiles, concrete, terracotta and stone (particularly sensitive varieties such as honed limestone and marble).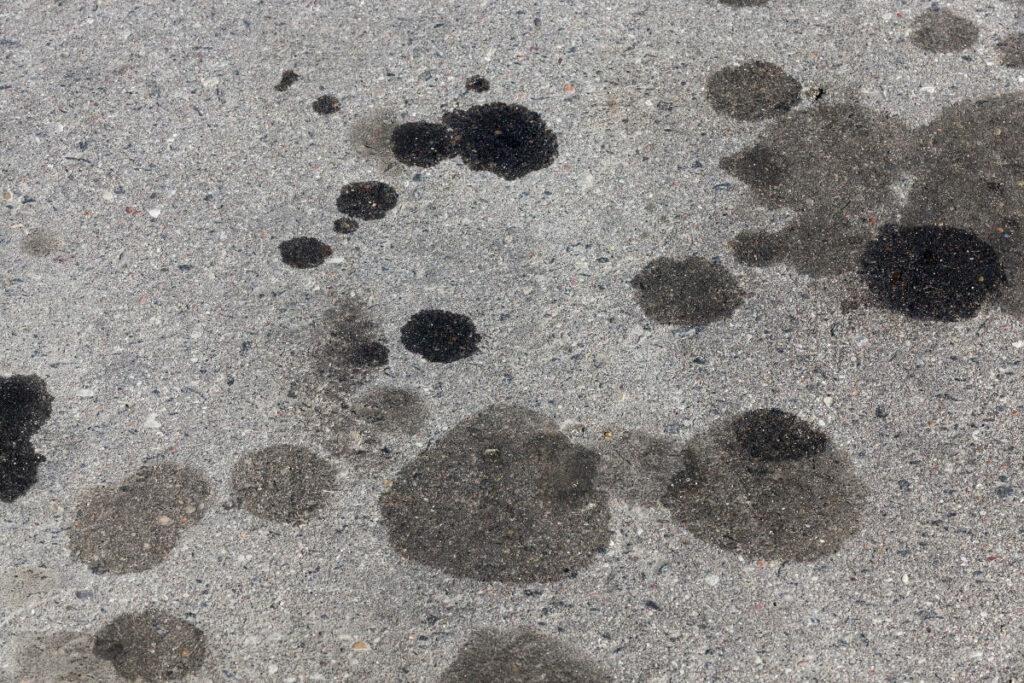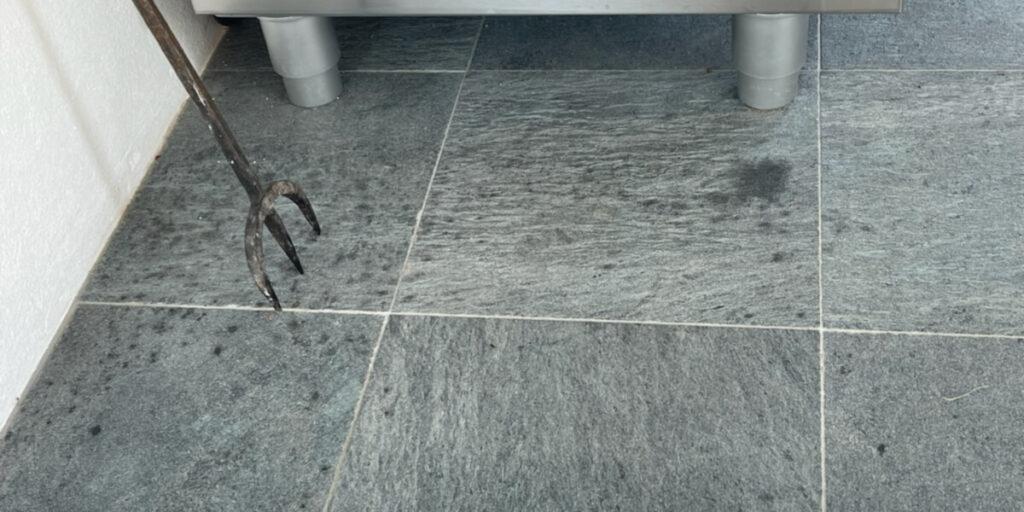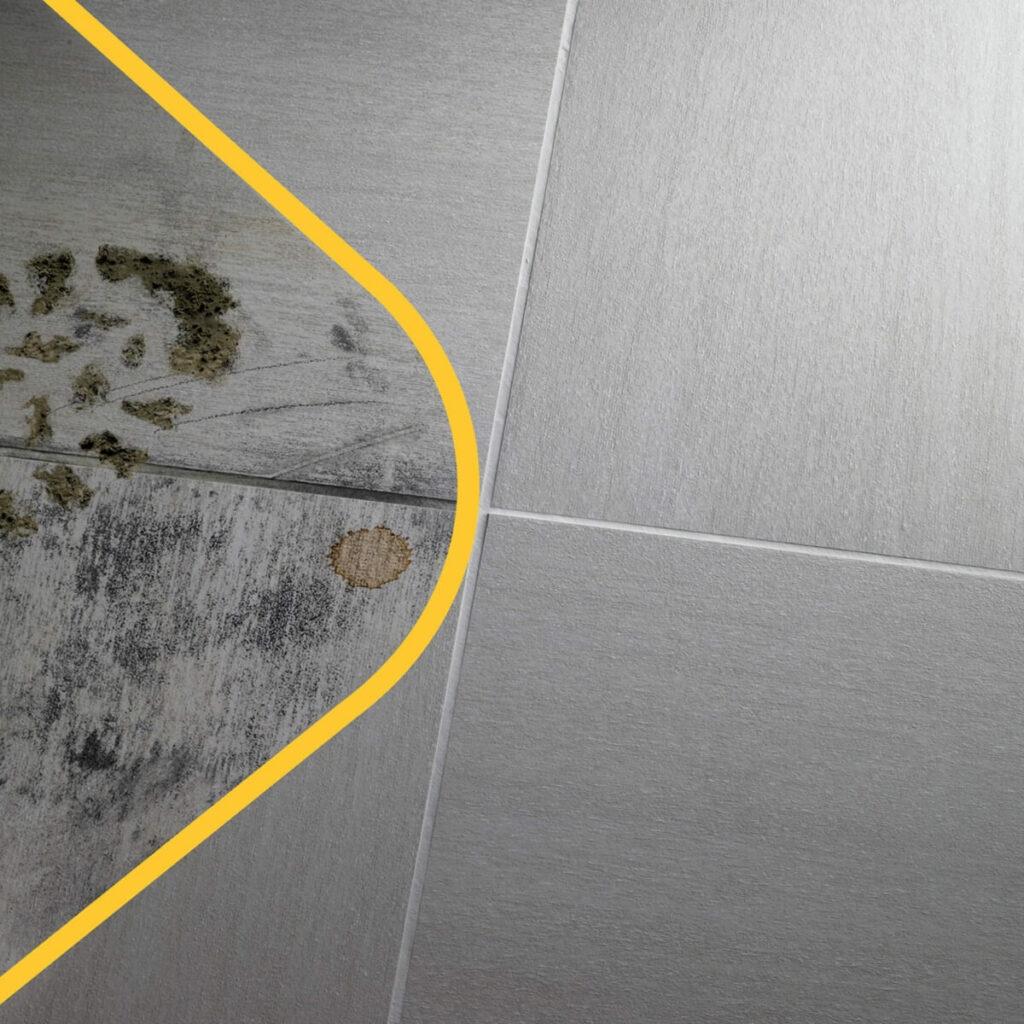 Benefit 5 – It can be used to restore the finish of very dirty floors
Are you ever asked to restore existing flooring? Try PS87 PRO. This non-aggressive alkaline product is perfect for use on even old Victorian tiles. It's also useful if poor maintenance has occurred or ineffective cleaning products have been used, particularly for materials like existing porcelain tiles. Depending on the dilution and issue, PS87 PRO will remove any residues to restore the finish of very dirty floors.
Here are some examples of this alkaline cleaner action: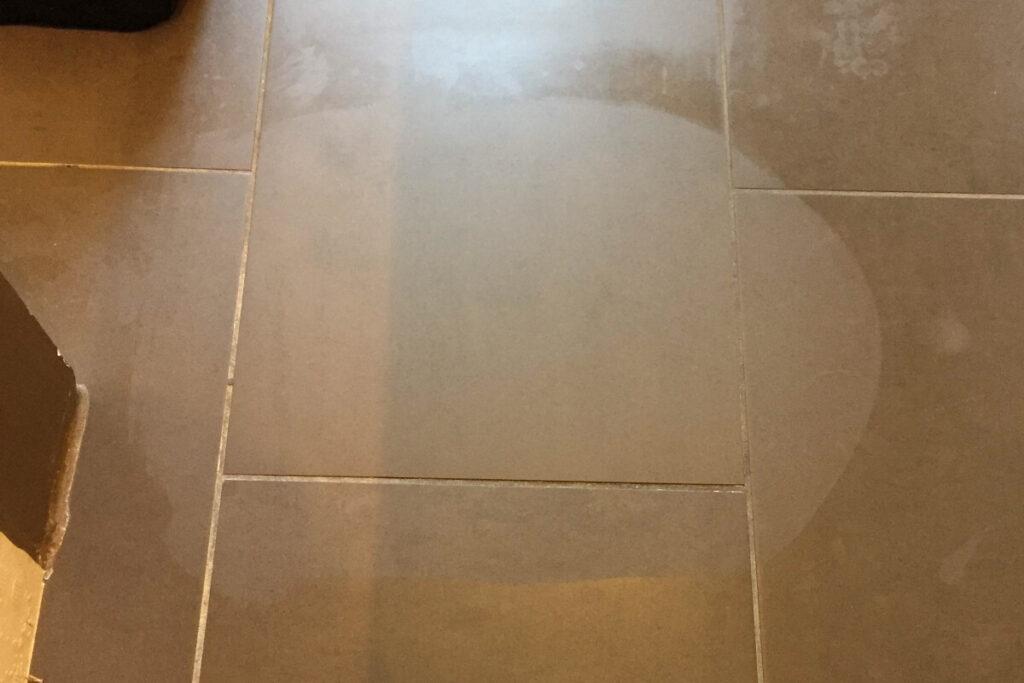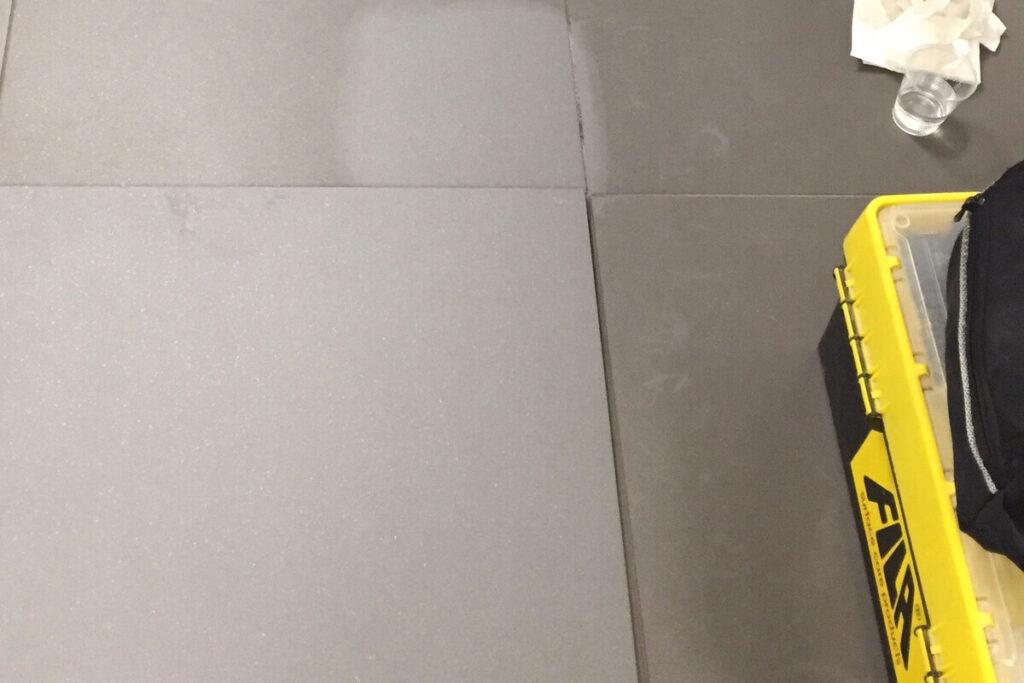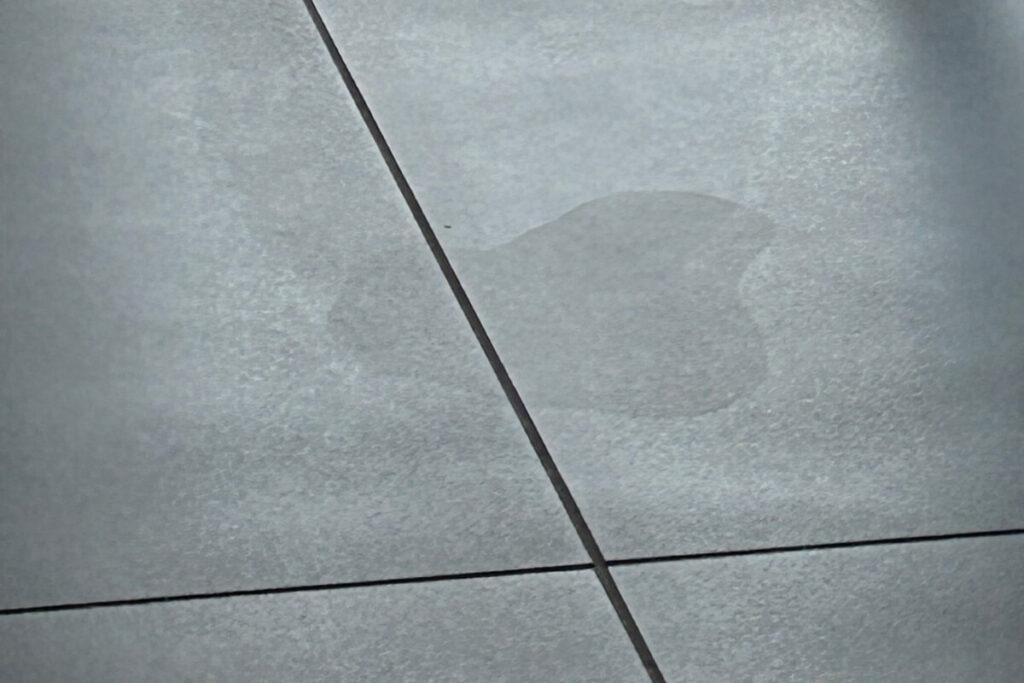 Benefit 6 – A

wax remover

, PS87 PRO can remove acrylic-based treatments and old sealers
Whenever a waxed floor is blackened or smeared and hard to keep clean, it means the treatment will likely need applying again. Besides being a degreaser and cleaner, PS87 PRO is also a wax remover as well and can strip acrylic-based treatments from terracotta and stone.
Benefit 7 – It provides cost-effective coverage rates
As PS87 PRO can be used for a wide range of cleaning applications, it's great value for money. Concentrated products also offer further savings over time. Additionally, they can help contractors reduce the number of products they need, thereby streamlining the cleaning process. Here are some indicative coverage rates:
COVERAGE AND DILUTION (1 litre):
Initial stone wash 1:5 – 30 m²
Maintenance 1:20 – 200 m²
Dewaxing 1:5 – 20 m²
Benefit 8 – PS87 PRO is very easy to use
Although the method you use will depend on the issue and the type of surface you have, PS87 PRO is generally an easy cleaner to use. Whether you're looking to remove stains from porcelain tiles or a deeper clean is needed for stone, simply adjust your dilution according to use. For most jobs, we recommend using a scrubbing brush or single-disc machine with a cloth or liquid vacuum cleaner to remove any residue before rinsing. If you'd like some additional expertise or product guidance, why not book a training day with us?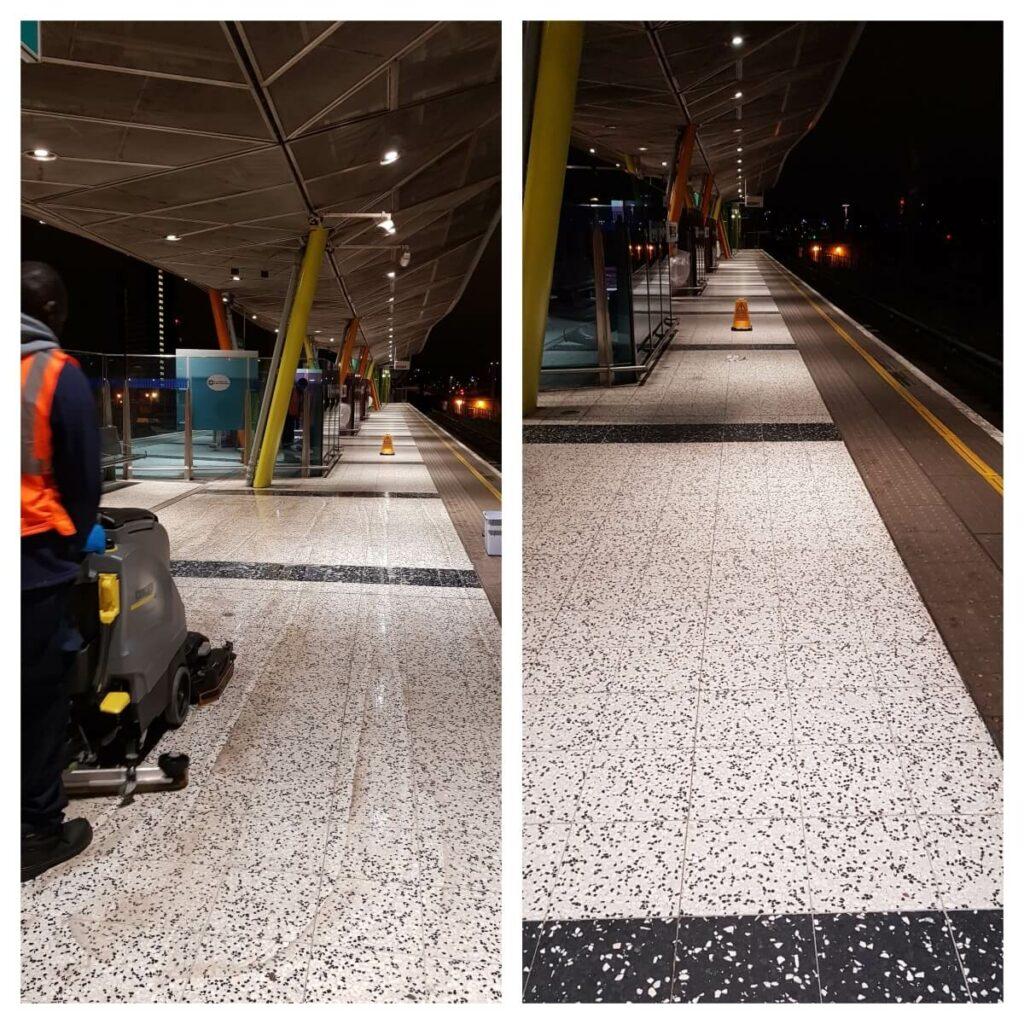 Are you looking for a way to boost profits and client retention?
Be prepared for any surface issue with PS87 PRO
At FILA, we believe high-quality surface care products can maintain a good reputation, boost customer loyalty, and ultimately save money and time. PS87 PRO guarantees this for a superior level of finish your clients will love – there's a reason most companies have a list of preferred contractors.
Likewise, using multi-purpose products can offer several other benefits, including reduced clutter, versatility, and convenience. By using a single product for multiple cleaning applications, contractors can streamline their processes and increase efficiency, which will ultimately lead to better project outcomes.
To find out more about our degreasing floor cleaner, why not get in touch with our team? If you have any projects in mind, we will also be happy to help. For more information on coverage rates, additionally, you can download the technical data sheet here or browse our projects to see this cleaner in action. Thank you for reading.