Will your home be invaded once again this year by relatives and friends for Christmas lunch or dinner on New Year's Eve? Are you already dreading the morning after the night before, attempting to clean impossible stains from your splendid marble floor? Prevention is better than cure! Here are some useful tips on how to protect your surfaces and make the housework easier.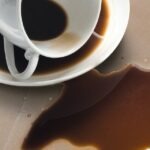 1. PROTECT YOUR SURFACES WITH STAIN PROOF TREATMENT
First of all, check that your floor or kitchen worktop have a good stain proof treatment. If they don't, immediately apply the most suitable protector for your material, e.g. FILAMP90 or FILAMP90 ECO PLUS for polished natural stone, FILAFOB or FILAW68 for unpolished natural stone and terracotta.
Thanks to FILA protectors, stains will not penetrate the material and you will therefore be able to remove them easily without damaging the surface. Click here to find out more
2. REMOVE ANY STAIN WITH FILASR95 AND FILANOSPOT
If when the party's over you realise that there is coffee on the kitchen worktop or oil on the floor, do not despair: with just two products you can remove any kind of stain from surfaces in terracotta and natural stone. With FILANOSPOT you can remove oily, greasy and fatty stains while FILASR95 eliminates all coloured stains such as coffee, ink, felt tips, hair dye, nicotine and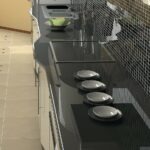 fruit juice. Click here to find out how they work
3. MAKE YOUR SURFACE SHINE WITH FILAREFRESH
For easy cleaning of your top in marble or natural stone (previously treated with a stain protector) trust FILAREFRESH: with just one product you can clean the surface and at the same time renew and maintain its stain protection in the long term. Remember: FILAREFRESH is also suitable for tops in quartz-resin and marble-resin! Click here to find out more.
Written by: Alessandra Pettenon