If you work in the natural stone sector, we bet it's your goal to deliver surfaces that exceed expectations with a high-quality finish. W68 is FILA's amazing sealer for stone that will promise just that by providing effective protection against staining, discolouration, and other types of damage. Overall, using a great stone sealer can save time and money by reducing the need for re-work, minimising maintenance costs, and increasing customer satisfaction. By investing in a high-quality unpolished stone protector like this, you'll be able to provide a better-quality finished product and achieve greater success in your business.
Let's take a look at some benefits… 
The benefits of FILA's W68:
Benefit 1 –
It works at the micro level
Using FILA's innovative micro-technology, W68 works by penetrating the microscopic pores that are present in natural stone. Although these are often invisible to the naked eye, once the sealer is applied, it creates a protective barrier that helps to prevent water, oil, and other liquids from penetrating the stone and causing damage. Overall, this sealer for external paving provides a critical level of protection that helps to extend the lifespan of the surface and keep it looking beautiful for years to come. W68 will also treat most kinds of unpolished stones, external terracotta, travertine, in fact, any stone that is placed outside.
Discover more on Microtech.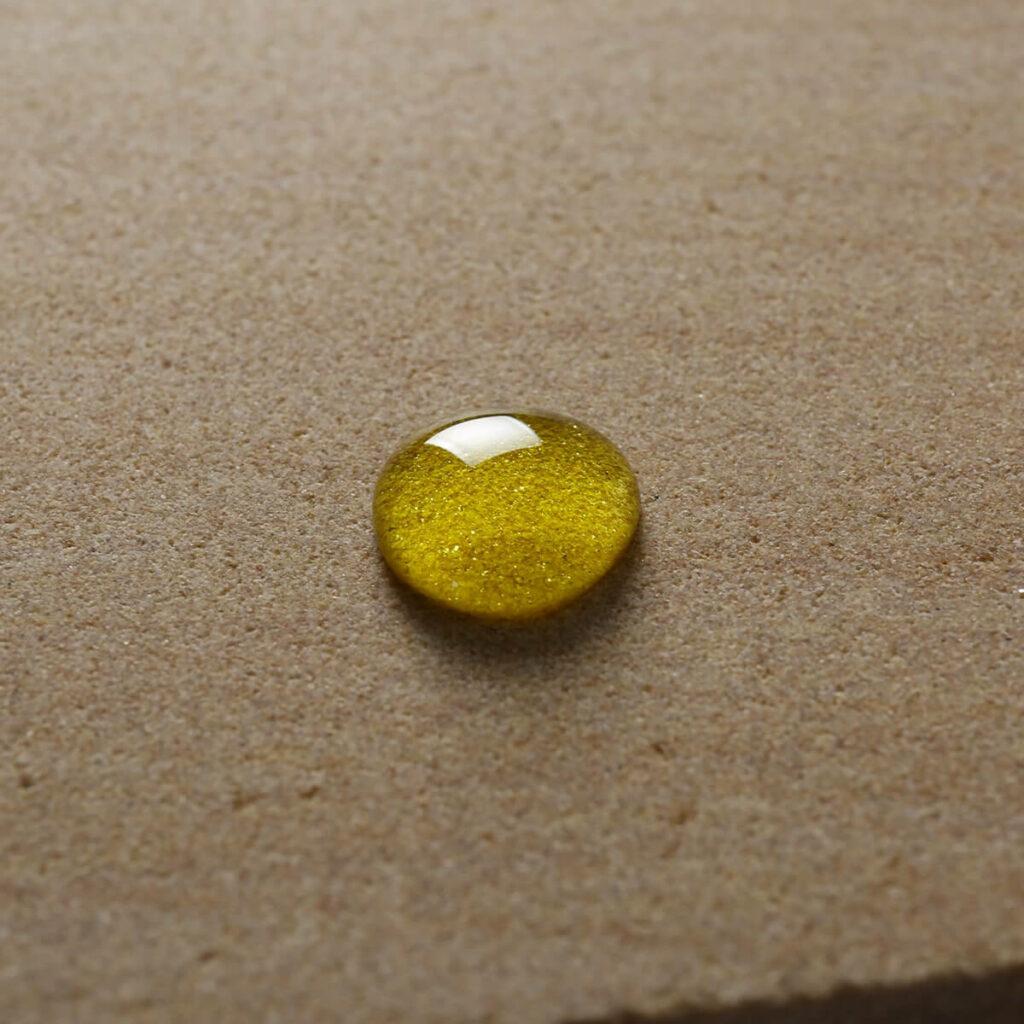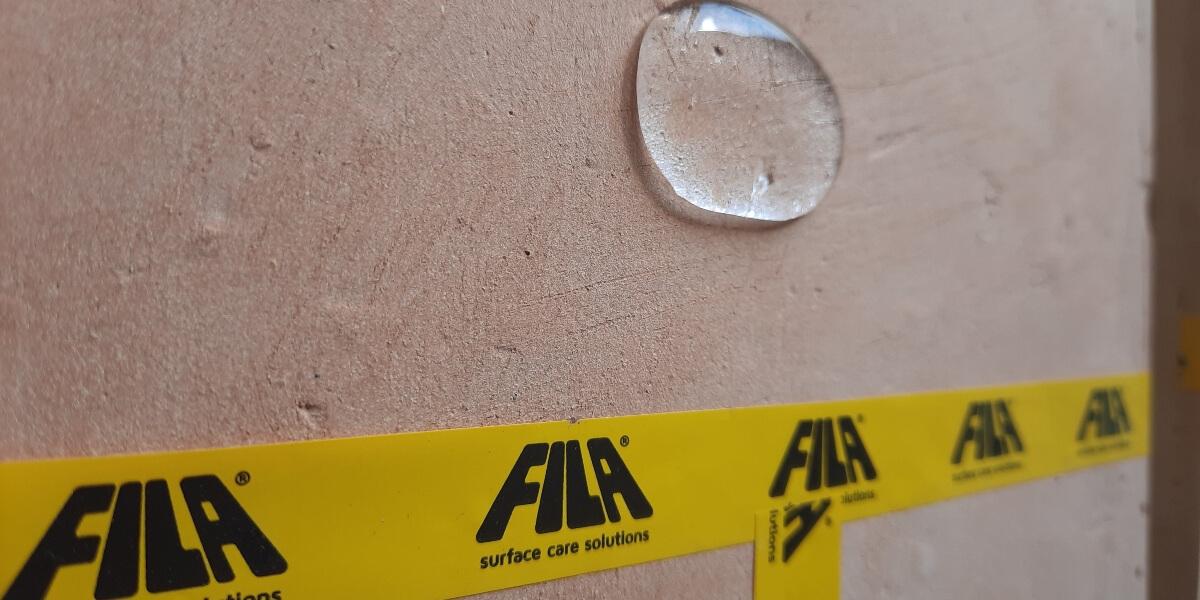 Benefit 2 – W68 will allow the surface to breathe
Breathability or vapour permeability is a material's ability to allow moisture to pass through it. If a stone's pores become blocked, it can't release vapour, or in other words, the surface cannot 'breathe'. As a result, the stone will become saturated with moisture and lead to all kinds of problems, like chips, cracks and even erosion. It's therefore important to use a fully breathable sealer to maintain the health and longevity of stone. W68 is designed to allow the treated surface to breathe by allowing moisture and air to pass through, whether that be clinker, cement or unpolished limestone.
Benefit 3 – It can speed up stone installations
Applying a protective treatment for stone can be a time-consuming process, especially if multiple coats are required. A good quality sealer, however, can help the tiler save time by requiring fewer coats to achieve the desired level of protection. This can be particularly beneficial for large-scale projects where time is of the essence. This sealer also leaves fewer residues than any other on the market. Keep reading for another way W68 can speed up stone installations.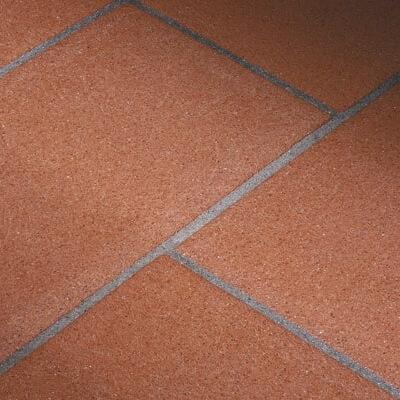 Benefit 4 – this water-based product can be applied on surfaces with residual humidity
Aside from this sealer's breathable features, another huge selling point is the fact that W68 can be applied even when remaining moisture is present. As you can imagine, this will save the contractor significant time, unlike solvent versions, especially when you consider two applications can be achieved in one day.
Time is often something that can eat into a project's profitability. Just don't apply W68 if rain is forecast!
Benefit 5 –
W68 won't affect the finish of the stone
A high-quality sealer, like W68, can help to enhance the natural beauty of stone and provide effective protection against damage, which can reduce the risk of complaints. As a result, clients are more likely to refer you to others, leading to more projects and increased revenue for your business. With W68, you can also ensure the finish won't change and that the colour of stone is kept in its natural state. What's more, if your clients plan to use the same stone flooring indoors as they do for outside, W68 can be used to achieve the same effect on both surfaces.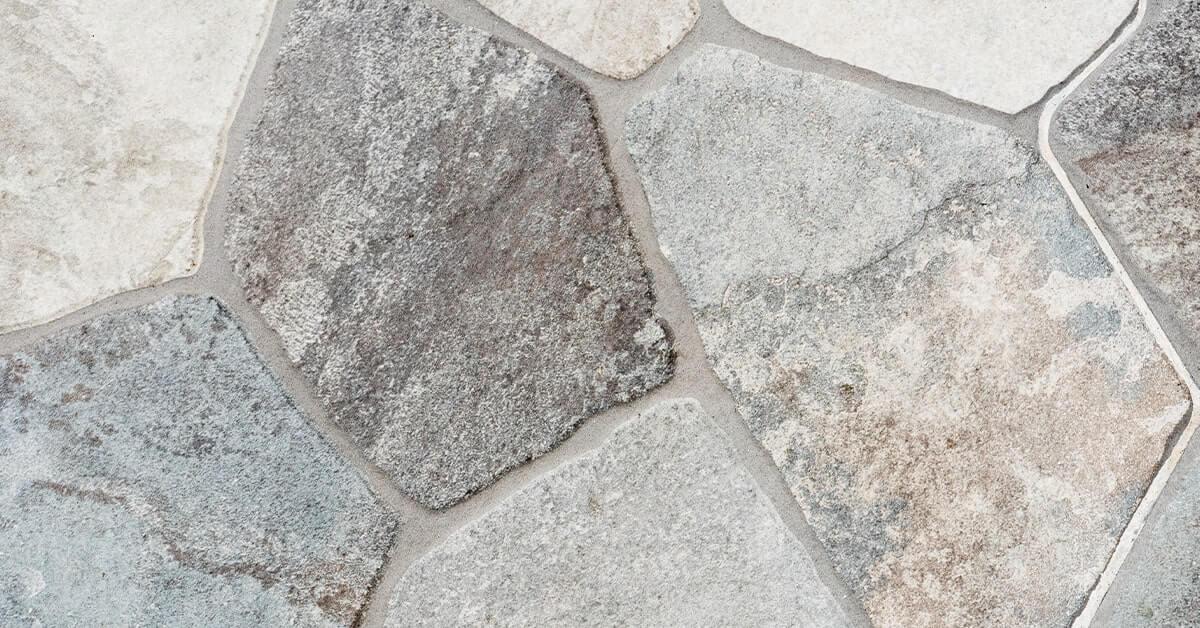 Benefit 6 – This sealer offers fantastic coverage rates
Also known as a concrete sealer due to its ability to prevent graffiti, W68 additionally provides excellent coverage rates. This can help to reduce the amount of product needed for any given project and, ultimately, be cost-effective for the contractor as well. The exact coverage rate will depend on a number of factors, including the type of stone being sealed, its porosity, and the application method used. In general, however, this stone and concrete sealer gives extremely high protection with minimal applications, which is very good if you have a lot of square metres to cover.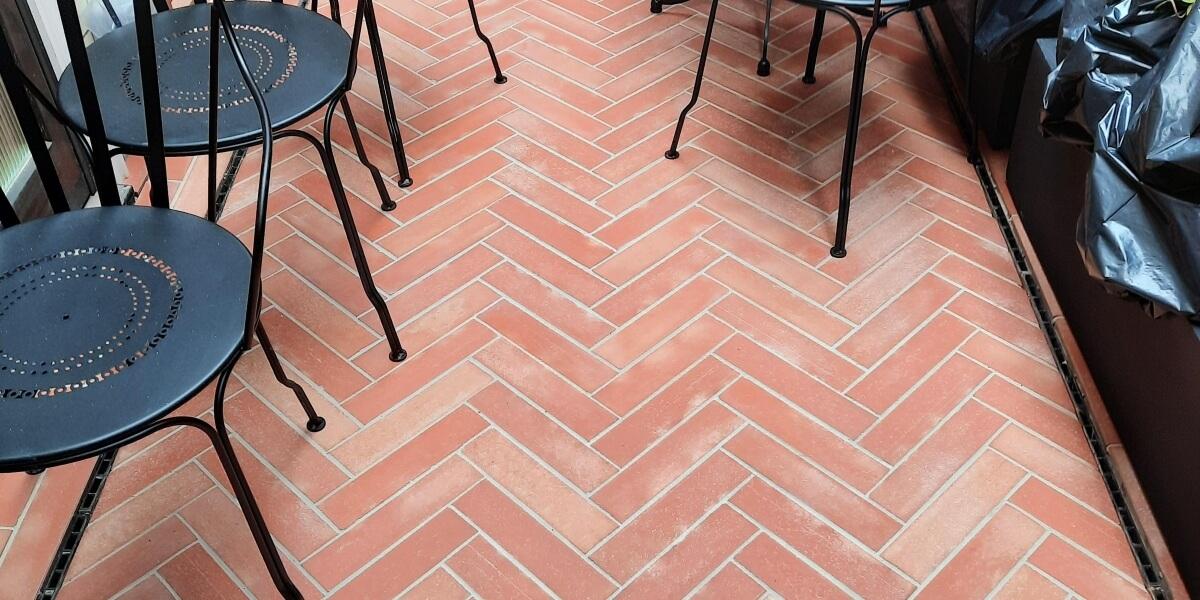 Benefit 7 –
W68 is Indoor Air Comfort Gold Certified
The Indoor Air Comfort Gold certification is awarded to products that meet strict standards for low emissions of volatile organic compounds (VOCs) and other harmful chemicals. FILA's W68 sealer is Indoor Air Comfort Gold certified, which means it has been tested and found to emit very low levels of VOCs and other pollutants that can affect indoor air quality. For bigger construction sites, this is a huge bonus – many green building programmes, such as LEED and WELL require the use of low-emission products to meet certification requirements. So if you're looking to protect surfaces like external natural stone and terracotta, you can be sure W68 is an environmentally friendly solution for high-end clientele and projects.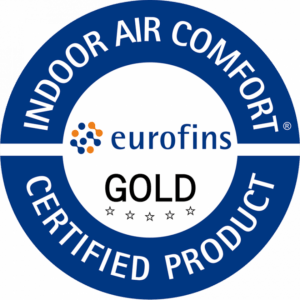 How to seal a patio with FILA's
stain protector
W68
If a sealer does not provide adequate protection, the tiler may need to reapply another or, worse, redo the entire project (this can be time-consuming and very expensive). A great sealer can help to minimise the risk of re-work by providing effective protection and ensuring a long-lasting finish. Here's how to apply W68 correctly to outdoor surfaces consisting of terracotta, natural stone and concrete:
Preparation –

before applying this exterior

stain protector

, make sure the stone's clean and free of dirt, debris, or stains.

Test the sealer

– before applying the sealer to the entire patio, test it on a small, inconspicuous area of the stone to ensure that it does not cause any discolouration or other issues. Allow the sealer to dry completely and observe the results.

Application

– although every surface is different, we suggest applying this product with a fleece applicator pad. Not only will it allow an even coat of the sealer, but it'll also impregnate the joints. Alternatively, if you have a brush applicator, then this will also work just as well.

Removal

– using a microfibre cloth, remove any excess unabsorbed sealer to avoid streaking or hazing, ideally before the product dries out.

Drying

–

another great thing about W68 is that it's safe to walk on the surface after only 4 hours, another factor that can save the contractor both resources and time. Typically, the surface will also be fully protected after 24-48 hours, but obviously, the actual duration will vary depending on the ambient temperature, humidity, and ventilation.

Maintenance –

regular maintenance is important to keep the stone patio looking its best. Sweep or hose down the patio regularly to remove debris, and wash the surface using

CLEANER PRO

.

NB –

always read and follow the manufacturer's instructions for the specific sealer being used, as the application process may vary depending on the product. Additionally, be sure to apply the sealer in dry weather conditions to ensure proper adhesion and curing.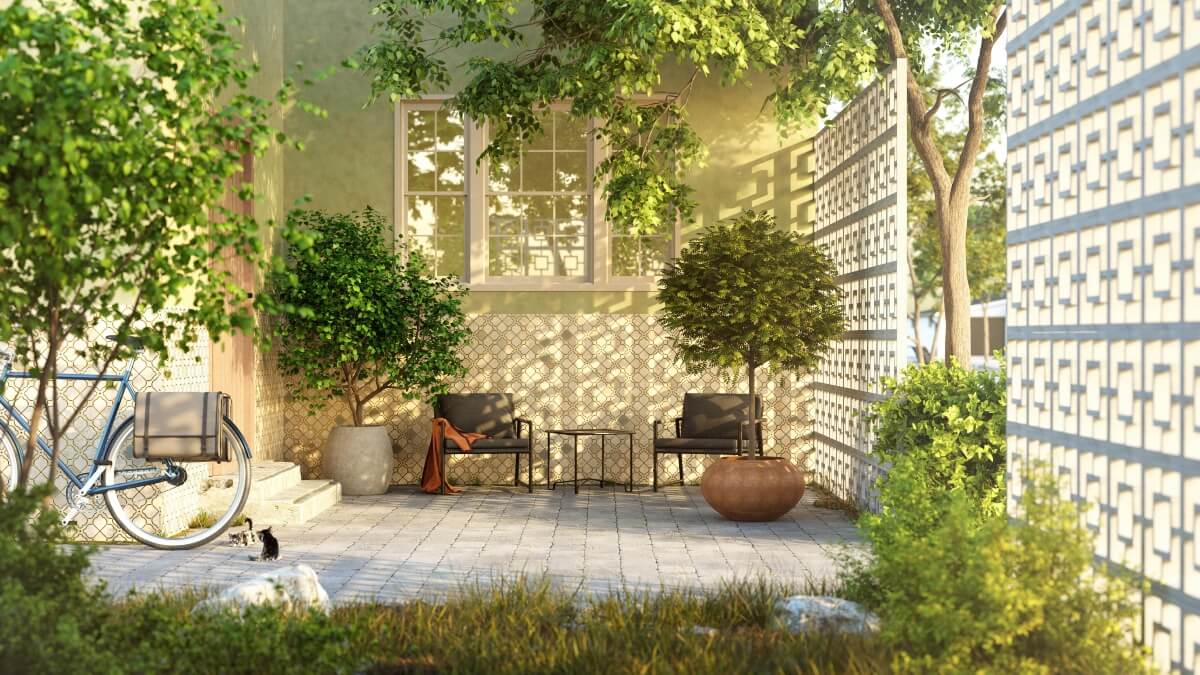 Preserve the appearance of stone with W68…
…and deliver results that surpass client expectations for longer
So why should contractors use this sealer for stone? Let's recap, here's a summary of W68's fantastic features again:
this ecological sealer is

BREATHABLE

it's backed by Indoor Air Comfort Gold accreditation

thanks to its high coverage, a little goes a long way

two applications can also be done on the very same day

you can walk on the surface after just 4 hours (remember, it's 24-48 to be fully protected)

this treatment will protect surfaces from stains and growths like lichen and algae

it'll ensure the stone is easy to maintain

AND IT'LL SPEED UP YOUR NATURAL STONE INSTALLATIONS LIKE NEVER BEFORE!
To find out more about this unpolished stone protector, why not drop us a line? We would be happy to discuss an upcoming project with you. Additionally, if you're looking to get further training with us, have a read of this post. Great product knowledge is always worth the investment. Thanks for reading.