We know, there is nothing worse than a never-ending battle against mould. Every year, especially in winter when airing rooms is more difficult and damp and condensation take over, there it is, back again, in a corner of the bathroom or on the kitchen ceiling. Have you already tried everything? Anti-mould products, bleach and even some old natural remedy your grandmother used, but those blasted black spots just keep coming back? Perhaps you haven't yet tried FILAACTIVE1, the new active mould remover from FILA. Here's what to do, step by step.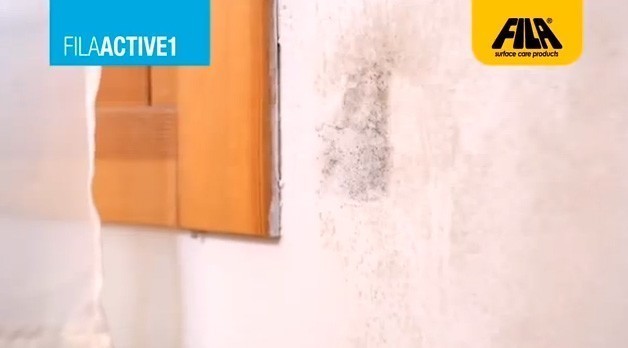 How to remove mould from a wall with FILAACTIVE1
FILAACTIVE1 is a spray detergent for removing mould that can be sprayed onto a variety of surfaces: stone, plaster, concrete, terracotta, grouting, ceramic, glass and marble chip. FILAACTIVE1 is exceptional for removing mould from walls, floors or cladding. Let's see together how to apply FILAACTIVE1 step by step and remove mould.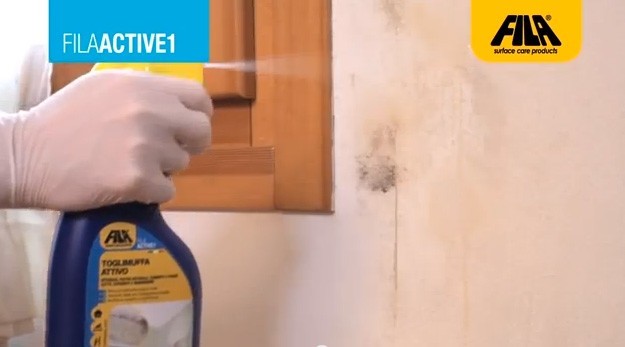 1.Spray FILAACTIVE1 directly onto the surface to be cleaned, from a distance of about 15-20 cm, keeping the bottle upright.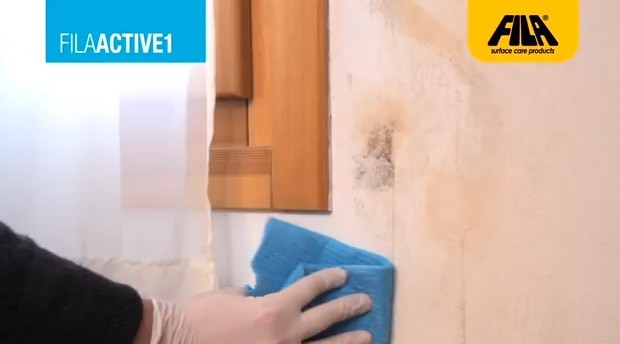 2. Soak up any excess product with a damp cloth to prevent drips.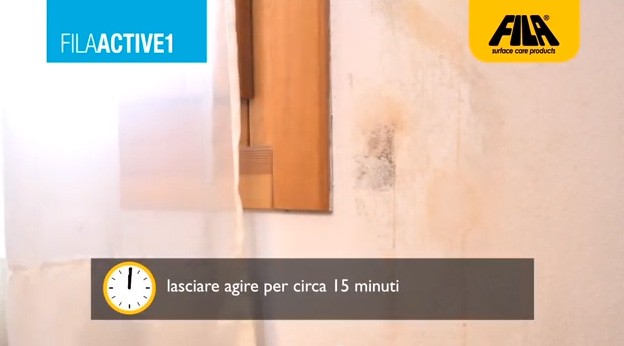 3. Leave for 15 minutes, then rinse the surface with a damp cloth.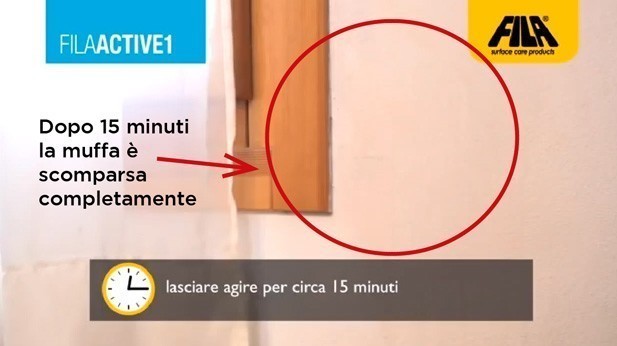 4. Enjoy the result! Mould gone in 15 minutes!
Remember that mould is harmful: here are the health risks
As well as looking bad, remember that damp and mould are also harmful to your health. The greater the extent of the mould, the more harmful it is for our health. It can cause many problems, going from continual eye and skin irritation right through to respiratory problems of various kinds. One of the pathologies that people who live in a house with mould suffer from most frequently is chronic bronchitis with coughing, which can also become asthma