Nine delegates from the UK recently attended a FILA Surface Care training workshop at Fila's HQ in Padova, Italy. Largely from the commercial sector, the diverse group spanned from stone contractors to cleaning firms, all involved in the specification or maintenance of stone and porcelain surfaces. Shelley Johnson and Martin Ballard represented Fila UK, whilst technical demonstrations were led by Giulia Mognon and Nicola Brunello from FILA's on-site laboratory. As well as feeding delegates' appetites for learning, lively debate and delicious local food and drink from the Veneto region also peppered the event.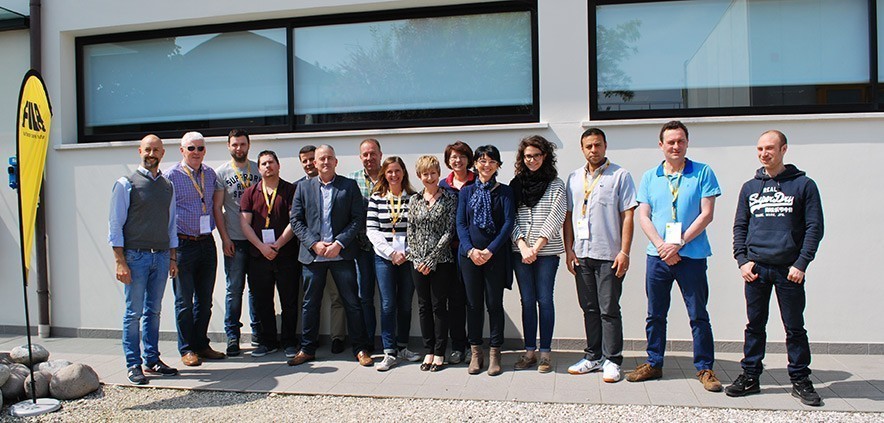 The two-day work shop kicked-off with an overview of FILA, with case studies illustrating the diverse specification of FILA solutions worldwide. These included a recent FILA cleaning regime at Baker Street Tube Station and specification of a FILA protection system at the Imperial War Museum. The group then moved onto a series of hands-on demonstrations, using FILA products to clean, seal and maintain a variety of surfaces.
Cleaning demonstrations included the use of FILA Deterdek to remove stubborn grout residue from porcelain tiles. As well as practical benefits, the health and safety advantages of using non-corrosive, fume-free 'buffered' acid solution, like Deterdek, were also discussed. The group also used FILACR10 to remove new and consolidated epoxy-based residues from porcelains and ceramics.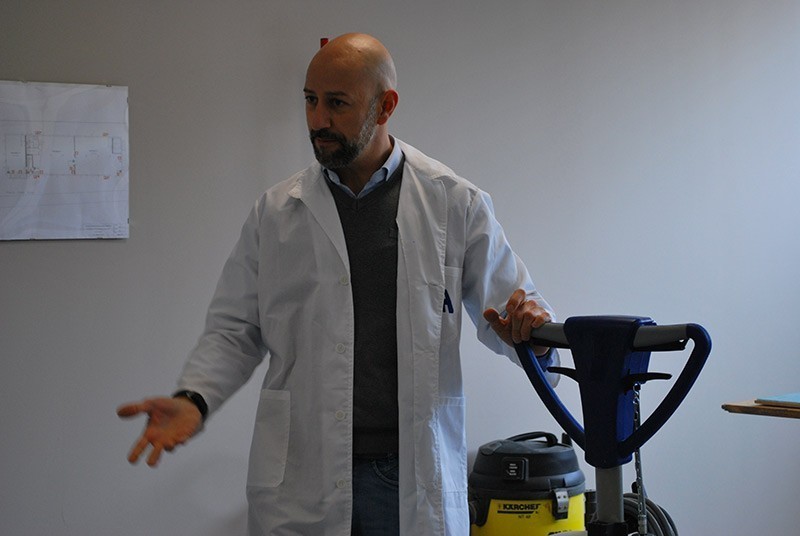 During the surface protection focus, solvent-free sealer, FILAMP90 ECO Plus was demonstrated and it's various benefits presented, including the ability to apply the treatment with residual moisture present, which cuts application time considerably. The team also tested out FILASTONE PLUS colour-enhancing protector – and FILAPT10 – a water-based, low VOC treatment, from FILA's Green Line, which provides 'wet-look' protection, ideal for BBQ and patio areas.
The ongoing maintenance element of the workshop discussed the deep cleaning of textured surfaces and how the correct regime can safe-guard aesthetics and performance features, including slip ratings on high traffic surfaces. Attendees also experimented with various finishing waxes, as well as FILA trouble-shooting treatments, including FILASR95 – which removes coloured organic stains, like red wine and coffee, from porcelain and unpolished stone – and FILANO SPOT, which removes grease and oil from porous tiles, including stone and concrete.
The group also tried out new FILA treatments on a range of surfaces, including restorative FILAKRISTALL PLUS and FILANO RUST, which removes new and old oxide deposits from even the most delicate surfaces – from stone countertop to marble hearth.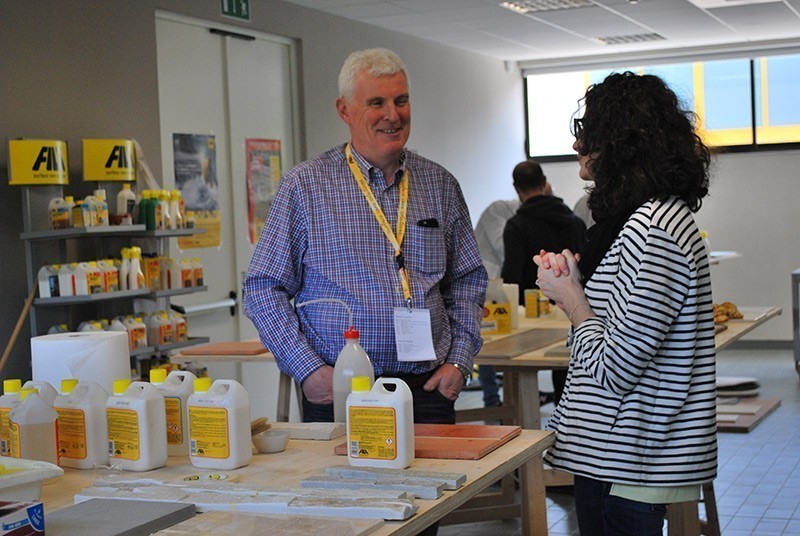 A lively question and answer session concluded the workshop and helped reinforce understanding. Those travelling on a later flight also got to spend some time in Venice, before returning to the UK.
FILA offers a wide range of practical, hands-on training options for installers, retailers, specifiers and contractors. Courses can be arranged to suit specific requirements and held at Fila Italy, individual's own premises, or a requested location throughout the UK. For more information, please contact Lisa Breakspear at FILA UK on tel. 01584 877286, email [email protected] or visit www.filasolutions.com/en/